X-Rated Adult Movie Posters of the 60s and 70s, released by Reel Art Press, expands on the wonderfully retro collection of Nourmand and Marsh's original cult bestseller; a riotous romp through kitsch aesthetic, released over ten years ago.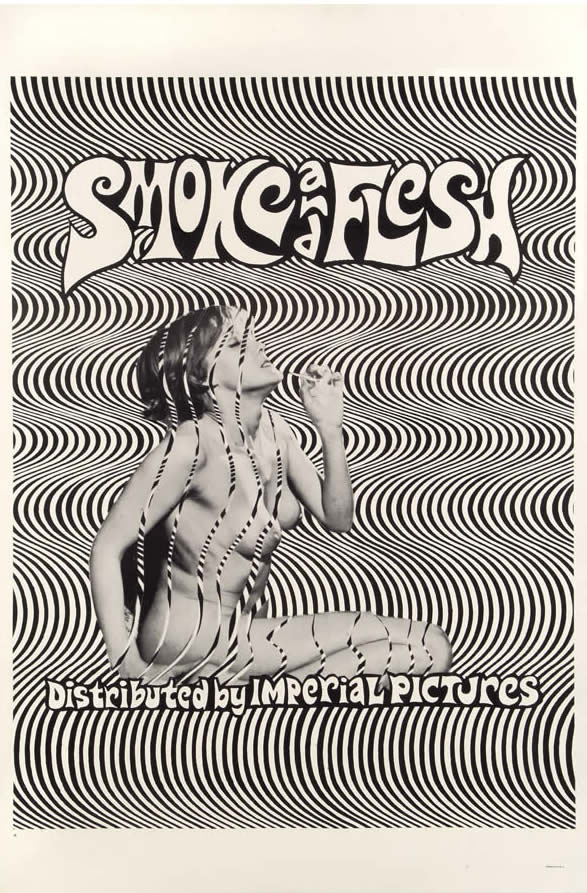 Featuring over 350 'classic' posters — the crème de la crème of X artwork — alongside pressbooks and stills from the Golden Age of the X-rated movie, this must-have publication — with its insightful and witty text from Peter Doggett — is a curated celebration of unashamed advertising that confirms the much bandied idiom that 'sex sells'.
An irresistible page-turner, the posters require no decoding, crudely-printed cut-and-paste collages with well-endowed 'stars' and provocative titles like Flesh Gordon and Hot Lunch, designed to arouse the desires of potential viewers. During a era where breasts and buttocks were routine, it took a brave man to break the formula. Enter, Stephen Frankfurt: a hot-shot ad executive who took the less-is-more approach with his infamous work for 1974 soft-core masterpiece, Emmanuelle; and other similarly-offbeat works — Smoke and Flesh and Appetites, for example — make up some of the more interesting offerings included.
A cult classic in the making, X-Rated Adult Movie Posters of the 60s and 70s is due for release in September (priced £29.95/$49.95, and currently available for pre-order), when devotees of nostalgic decadence can dive into 368 pages of slapdash and shambolic design that defied convention and defined an age.