For the digital nomads, entrepreneurs and creatives among us who are connected 24 hours and day and don't want to venture too far from 'the office', Warehouse 54—said to be one of Brisbane's hippest Airbnbs—offers the perfect solution.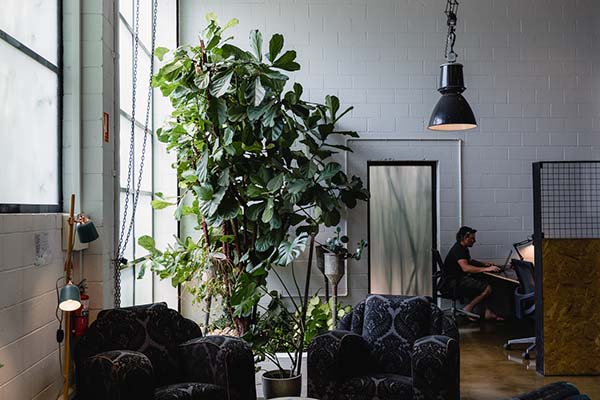 Located next door to hip coworking/workshop space, Prospect Studios, Warehouse 54 provides loft-style accommodation for up to six guests over two floors; boasting a large open lounge area filled with natural light from a Japanese-inspired courtyard, a host of homely amenities on-hand.
Located in the heart of stylish Fortitude Valley, a stay at Warehouse 54 naturally includes access to Prospect Studios, enabling guests to make use of desk space, meeting rooms, internet access and like-minded creatives. Back inside, the industrial warehouse also features a fully stocked library—books can be enjoyed indoors or on the small courtyard—a free parking space, and the guest rooms are split between a downstairs area and huge mezzanine space.
A designer pad in a vibrant part of an excellent Australian city, Warehouse 54 has been used in a few commercials and TV productions over time, so the star quality is guaranteed. Digital nomads spending time in Brisbane can tick all requisite boxes, and do so in considerable style. Another winner from the creative minds at Prospect Studios.