An international chain with locations in Tbilisi and Baku, Georgian eatery, Entrée, has opened in London, choosing Notting Hill for its UK debut.
With a design that plays on the bakery's name——Entrée meaning 'entrance' and the bakery acting as a gateway to Tbilis——London-based interior architects, Holloway Li, took inspiration from Georgian hospitality and designed the space around a gathering table, making it the focal point of the venue; a symbol around which a traditional and extravagant Georgian meal, or 'supra', could take place.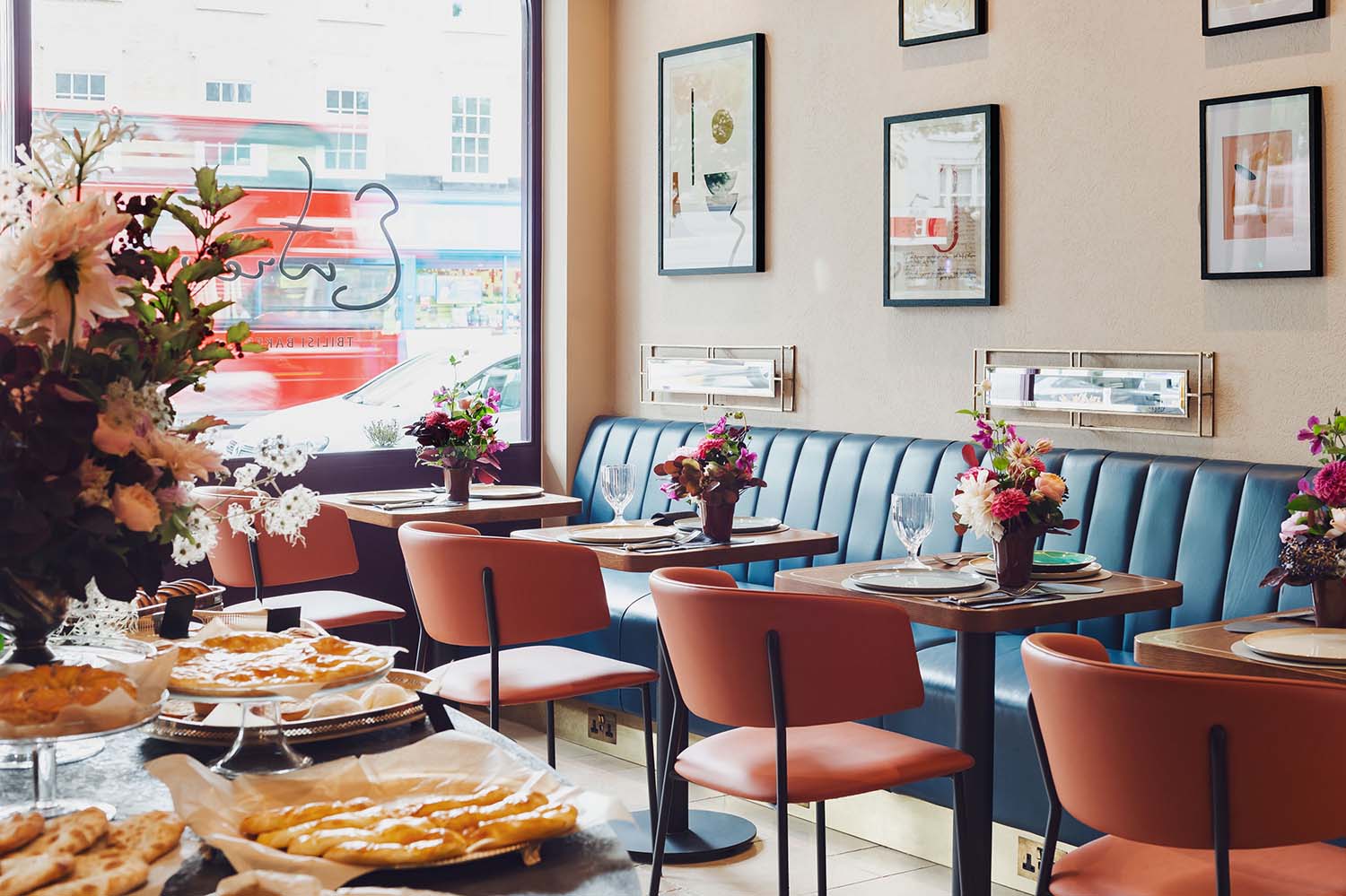 The family-run artisan bakery chain bring with them to London, Georgian breads, pies, French pastries and cakes, alongside salads, sandwiches, soups and stews; all whetting the appetite of those in and around West London's famed Notting Hill neighbourhood. Fans of Wes Anderson are in for a treat too, Holloway Li organising the bakery as a 'deconstructed shopfront', based on a scene from filmmaker's The Grand Budapest Hotel, which follows the main character Agatha through a process of chocolate-making at Mendl's Sweet Shop.
Taking cues from the organisation of theatre-space, the area between shopfront and kitchen is structured like the layered space between audience and back-stage. The shopfront window forms the 'Apron', the café area becomes the 'Stage', the serving area the 'Proscenium Arch', and the counter offers a glimpse into the 'Backstage'. A two-tone colour palette of teal and plum draws on influences including Tbilisi's immediate location on the precipice of Europe and Asia, its position on the Silk Road, and the textures and colours of 'Old Georgia'.
A new venue that can be enjoyed all day, every day, Entrée Bakery brings great design and great food to one of the neighbourhood's main thoroughfares.