With a commitment to providing a sanctuary of rest and relaxation, coupled with a sustainable ethos, Grupo Habita's newest project, Hotel Terrestre, invites guests to connect with nature in one of their 14 interconnected villas intimately situated between the ocean and mountains of Puerto Escondido, Mexico.
Operating on 100% solar power, guests are encouraged to disconnect from technology and reconnect with nature. Set in the Mexican jungle filled with lush Oaxacan flora and fauna, there are few better places to unwind and enjoy Earth's natural beauty.
Comprising seven contemporary buildings, Hotel Terrestre blends into its surrounding environment, architect Alberto Kalach and his team at Taller de Arquitectura X (TAX) having created an idyllic modern oasis constructed entirely of locally sourced materials. Interior designers Fernanda Romandia and Diana Backal have complemented the rustic architecture with an earthy colour palette and custom-made furniture from Mexican designer Oscar Hagerman.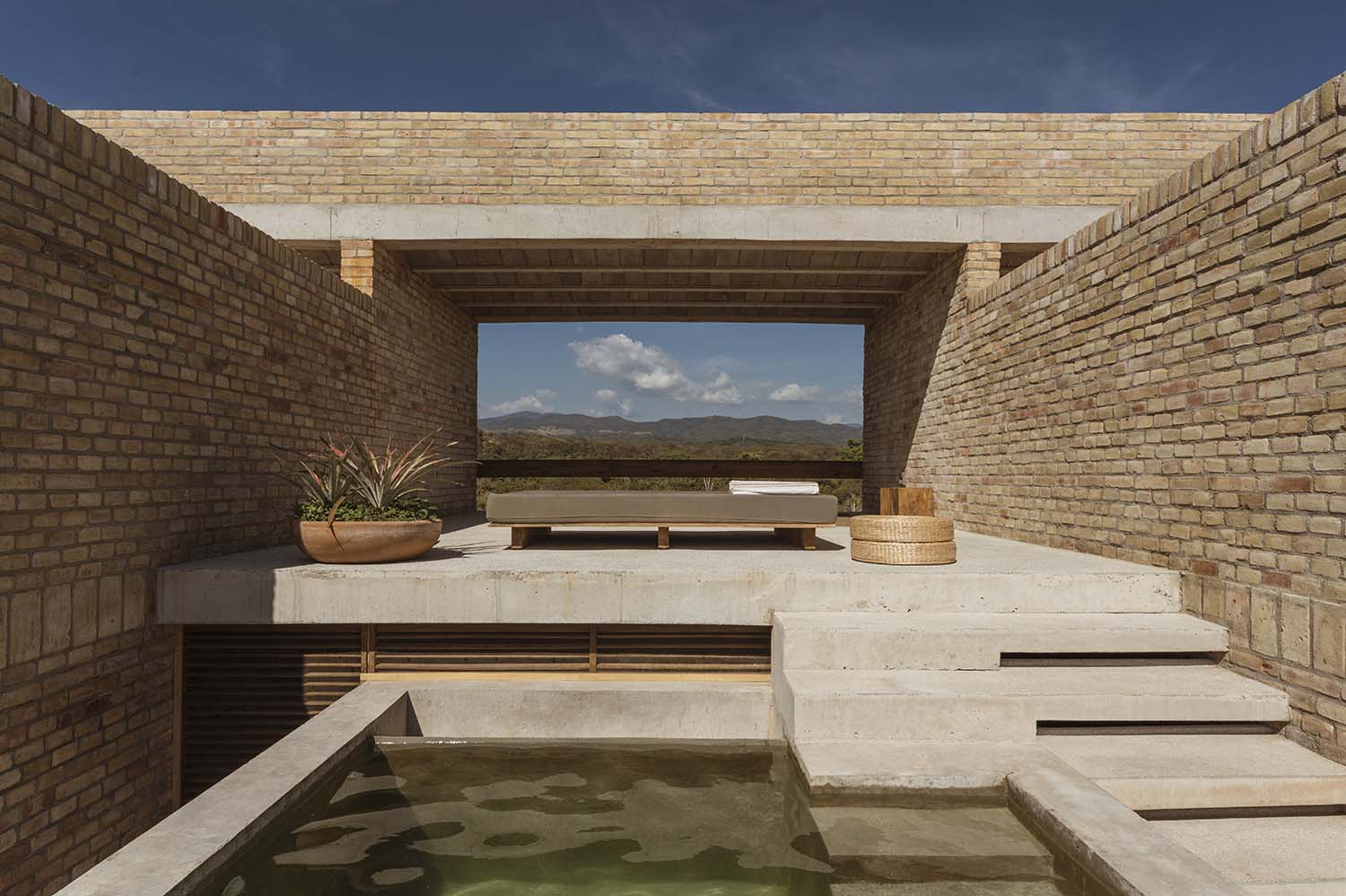 Each villa boasts its own private pool, perfect for a dip under the scorching Mexican sun, whilst inside, slotted wooden doors and windows remove the need for glass whilst still providing direct connections between bedrooms and private garden terraces with mountain views. Head down a few steps to your own outdoor bathroom with amenities locally produced and fragranced with a signature copal scent. Upstairs, the private terraces are furnished with hammocks and space to lounge around the pool, the ideal spot to while away the day with an interesting book and refreshing drink.
Within the hotel's grounds, guests will find a wellness area and standalone open-air restaurant, where Mexican gastronomic heritage is fused with the region's rich ecology in an effort to help guests detox during their stays. A short stroll away and you'll stumble upon the beach club which also serves health-focused drinks and bites.
100% connected to the earth, sun, and sea. 100% powered by solar energy and 100% local, Hotel Terrestre takes the experience of sustainable tourism to new heights, and is another winner to add to the impeccable portfolio of Grupo Habita.