Located on a breathtaking coastal boardwalk in La Paz——Baja California Sur's capital, a city brimming with history——Grupo Habita have completed their 14th project, the brand renowned for 'leading a design revolution in Mexico's hospitality industry since 2000′ having opened Baja Club, a 32-roomed hotel housed in an early 20th century, bringing desert chic to the handsome Mexican city.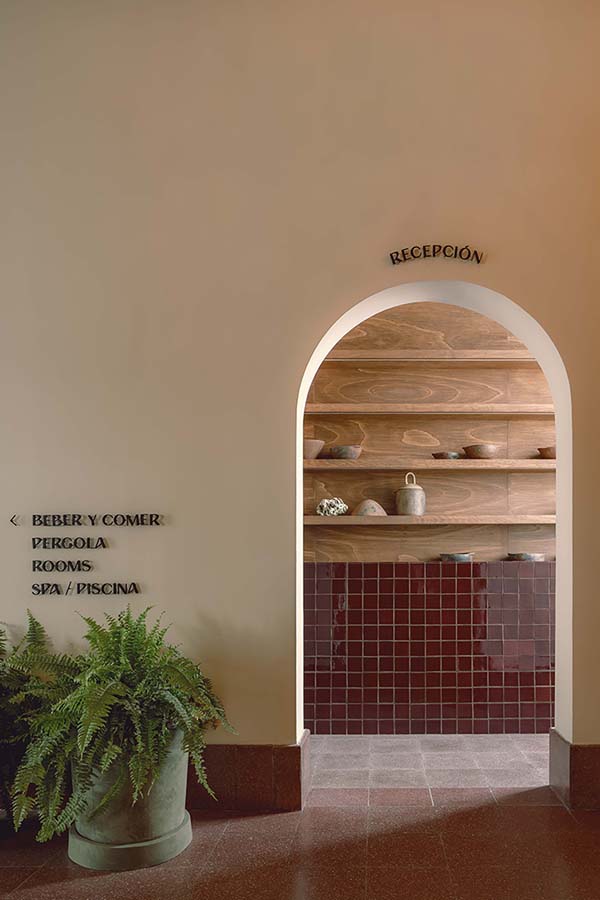 Max von Werz Arquitectos and Jaune Architecture collaborated on the adaptive reuse project, adding an elegant four-storey extension as well as a pool and spa, restaurant and hip rooftop bar; set to be the place to go for sundowners when in town. Carlos Couturier and Moisés Micha (the talented duo behind the hotel chain) drew nautical inspiration from the coastline when brainstorming the idea, the classic hacienda——once known as Casa Antigua——originally built in 1910 and a site for oyster pearl harvesting, being transformed into a mission-style villa that blends the old with the new; the architects taking cues from the country's rich tradition of colours, textures, and craftsmanship to create spaces defined by the green and red tones common to Mexican earthenware and woven materials.
Collaborations with local artisans sees Grupo Habita respecting the surrounding environment through an implementation of bioclimatic design. And, as with previous projects, there's a commitment to infusing the local experience into every aspect of the hotel; Carlos Couturier adding: "We use a local team every time we build a hotel, the surroundings and their local traditions are the very heartbeat of our projects. The idea is for guests to feel welcomed by the hosts of the Baja Club."
A new Design Hotels member, whether you choose to remain cocooned in your private haven, hang out in the peaceful patios and gardens that adorn the courtyard, catch some rays around the sparkling swimming pool, eat Greek small plates in the restaurant, or say adios to yet another heavenly day surrounded by La Paz's coolest cats on the roof terrace, Baja Club is set to be a destination hotel with unique appeal.