Austin-based hospitality gurus, the Bunkhouse Group, alongside architectural firm Clayton Korte, have reformed a historic inn in the Texan town of Salado; transforming the former Stagecoach Inn into the Shady Villa Hotel. Taking its name back to the property's original, the hotel's latest incarnation is an authentic celebration of Salado's rich history fused with modern design and those unmistakable Bunkhouse vibes.
With one dating as far back as 1861, the various buildings that comprise the hotel are veritable architectural time capsules, and are now home to 48 guest rooms and suites along with all-day diner, The Stagecoach Restaurant. Set across seven acres of land, the hotel's six structures are flanked by lush greenery and native Texas flora, and surround a large outdoor swimming pool. A pavilion serves as a central point offering an array of activities for visitors during the endless Texan summers, as well as hosting a fine selection of curated retail goodness.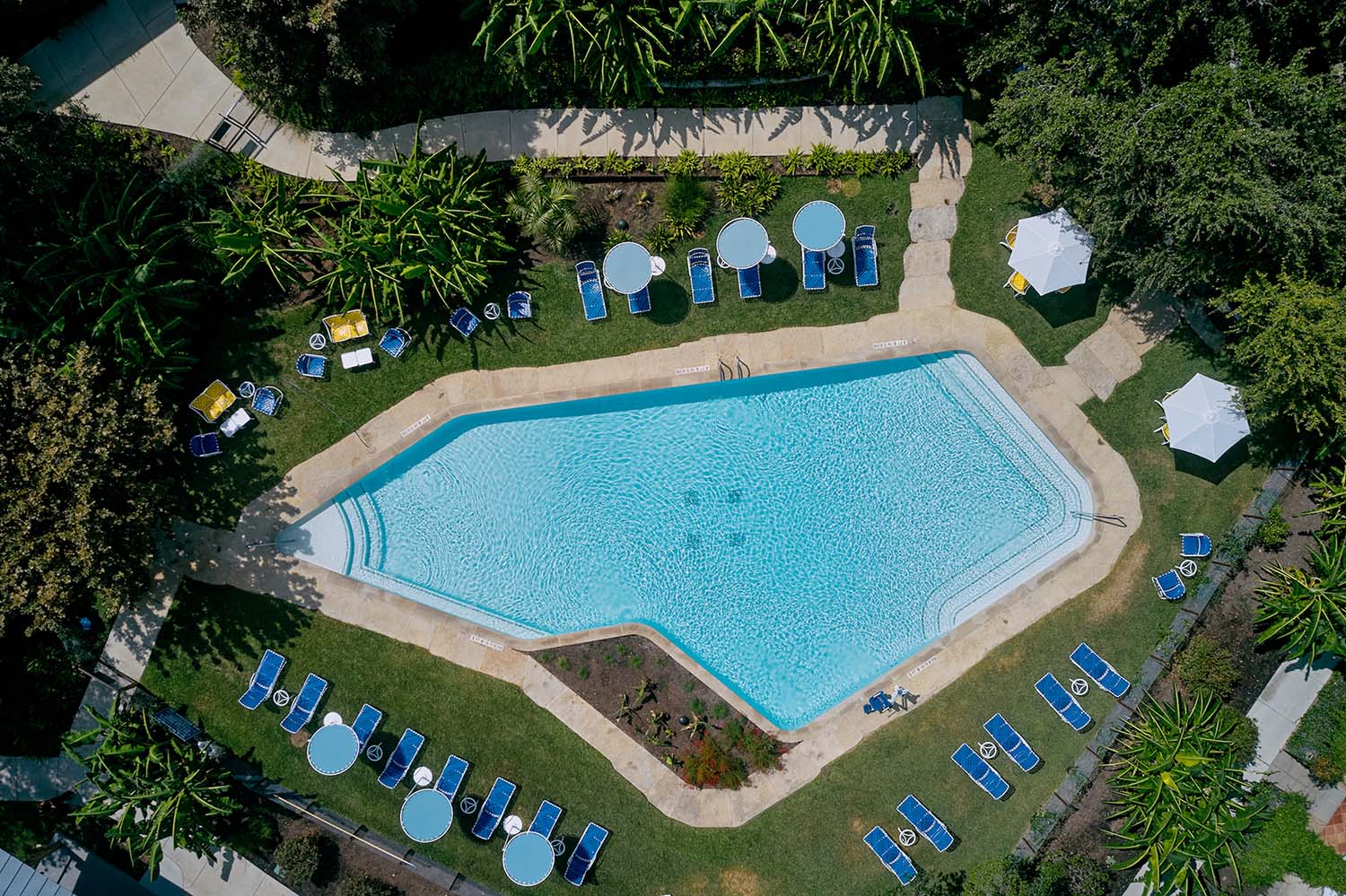 Decor in the guest rooms are 'summer camp' inspired, the Bunkhouse design team adding touches such as custom-designed plaid wool rugs, updated ceiling fixtures, and a nod to the brand's love of Texas with updated art through the lens of renowned Austin photographer, Nick Simonite, which complement Clayton Korte's custom built-in furniture and pool-inspired bathroom designs. Embodying the classic, mid-century motel vibe, Bunkhouse's eclectic aesthetic is apparent through refreshed daybeds with waxed canvas covers and cotton canvas pillows, with colour schemes inspired by primary palettes.
The Stagecoach Restaurant is open from morning to night, serving breakfast, lunch, and dinner, with creative dishes that fuse Old Texas and modern techniques. Emphasising local sourcing and the mindset of a hospitable Southern host, the experience is laidback and familial, but with impeccable quality and attention to detail.
Community-driven experiences enable guests of the Shady Villa Hotel to enjoy the history of Salado through live music and local partnerships, making this historic hotel a must for stop-offs in this fascinating corner of the Lone Star State.
@shadyvillahotel
@bunkhousehotels
@clayton_korte