This summer saw the opening of Kudu Grill, an open fire cooking restaurant marking the fourth venue in Patrick Williams and Amy Corbin's 'Kudu Collective'. Housed in what was formerly the Babette on Nunhead Lane, Peckham, the restaurant pays homage to the Southern African tradition of Braai: having a good time with friends and cooking over open coals.
Calling upon long time collaborators, A-nrd studio, to curate the interiors, the team have designed a spot that nods to the timeless charm of prohibition-era steakhouses. The designers have focussed on a sustainable approach, reusing and repairing the existing building fabric and stripping back unnecessary elements wherever possible.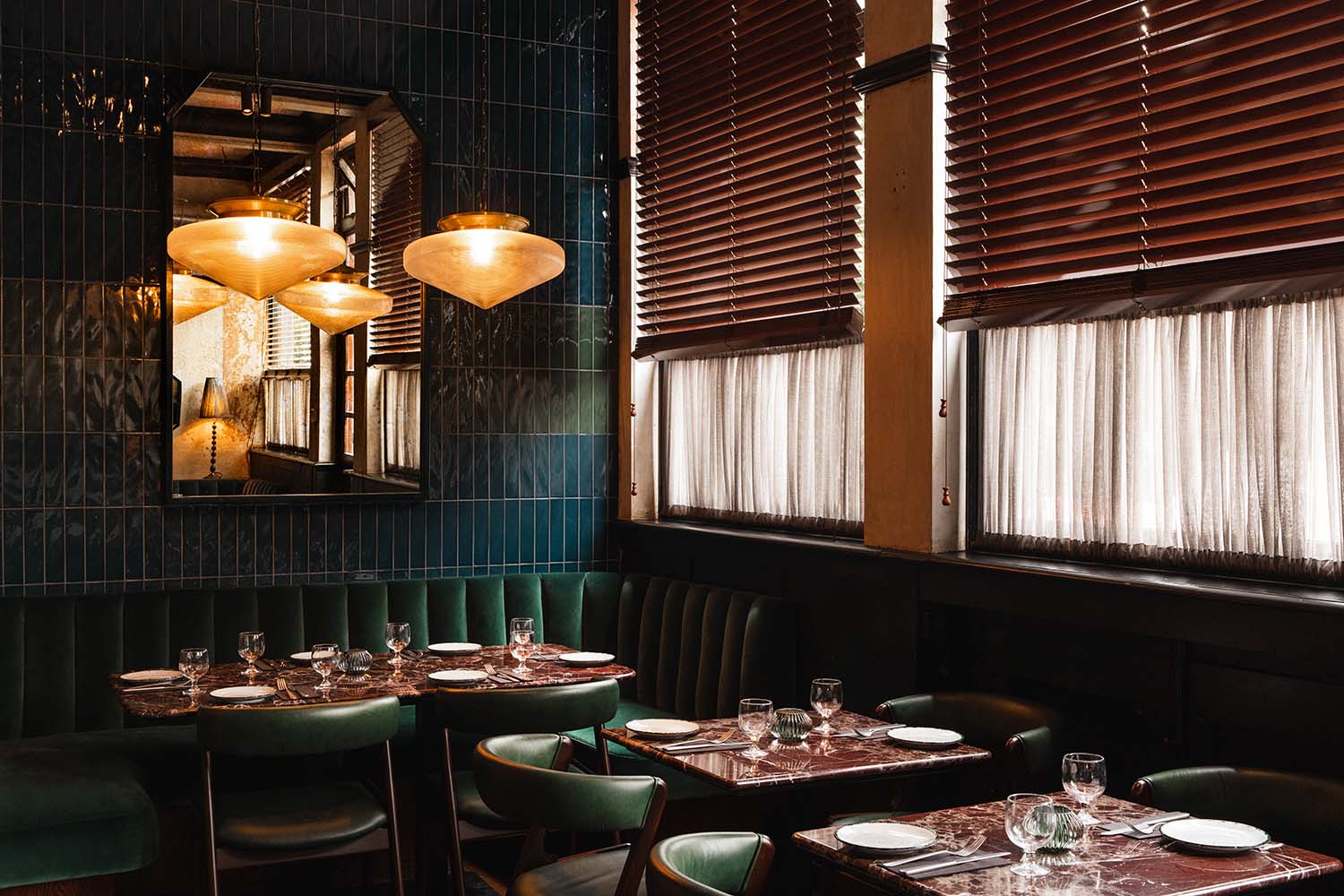 Naturally, the focal point of Kudu Grill is its open kitchen. Here, A-nrd have fitted a deep forest green counter and red marble countertop, offering diners a prime view over the charcoal grill. For those looking for more intimate dining, 1930s-inspired red oak sofas drenched in lush ice-green velvet fill the space around the venue.
A wood fire, velvet mulberry drapes and warm blue tiling soften bare concrete and brick walls, as do bespoke angular mirrors and a row of arched holophane glass lamps, which bring a warm glow to the row of marble tables. With evocative interiors and an intimate atmosphere, Kudu Grill is a fine addition to Williams and Corbin's cool collective. On that note, for those looking for an after-dinner cocktail, sister bar Smokey Kudu is a mere 20 minute walk.