Empire Empire joins Harneet Baweja's Gunpowder Restaurant Group, the in-demand restaurant located on All Saints Road, Notting Hill, a disco themed eatery dishing out Indian classics.
Put together by Block1 Design — the studio's fourth collaboration with the group whose restaurants include flagship brand GUNPOWDER as well as Madame D — the interiors of Empire Empire Notting Hill were inspired by Indian disco culture and mid-century design and as such, blend nostalgia with retro aesthetics and finishes.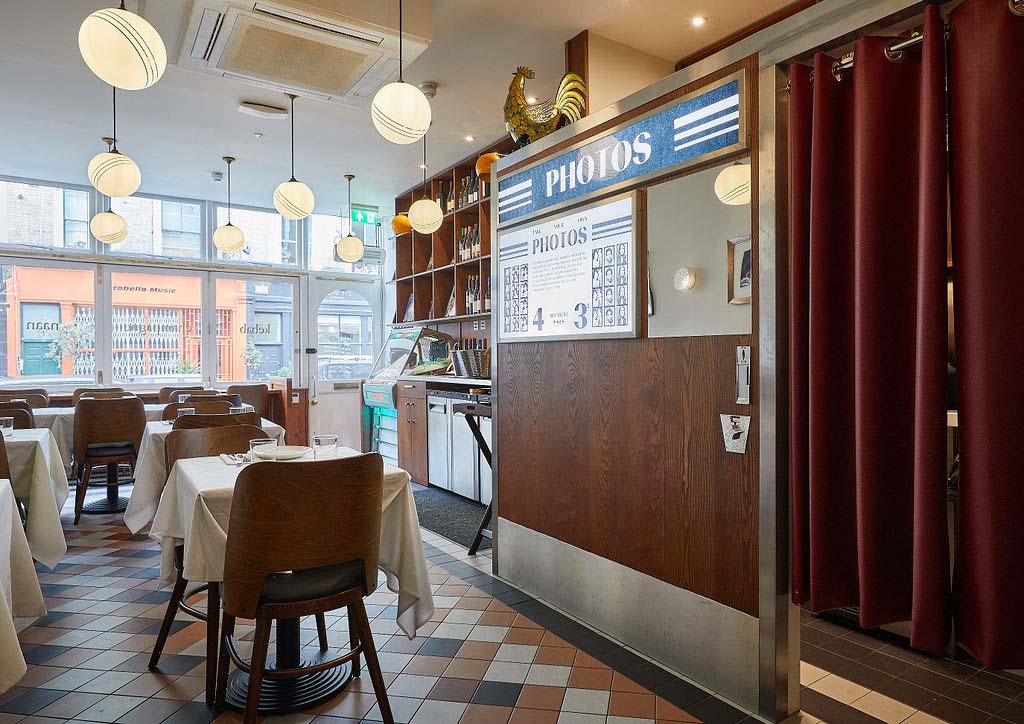 An old school curry house, the restaurant houses a custom-made original Rocket jukebox blasting out Bollywood bangers, as well as art by Indian artists, Jogen Chowdhury and Rabin Mondal alongside vintage LP covers of records that epitomise India's music scene. Furniture, fittings and materials include individual seating alongside a rattan banquette seat along the back wall, retro lighting fixtures, patterned floor tiles, and a modernist ceiling curtain to cover the existing conservatory roof which is enhanced with West German ceramics and adds a touch of colour and visual appeal.
The menu at the 40-cover restaurant is predominantly inspired by the northwestern cuisines stretching across the old Punjab Empire from Bihar across to Afghanistan; think Lasooni Tangdi Kebab, Nizam Chicken Kebab and Bihari Boti Kebab made by slowly charring the meats over hot coals and, in some cases, mixed with hot and flavoursome sauces. Besides the food, guests will find a bar stocked with natural wines, beers and ciders from 40ft Brewery, alongside a selection of pre-batched cocktails and a considered wine list curated by Mattia Bianchi of Berber & Q and Carmel. 
"Empire Empire pays homage to an era in India where my dad and his friends would hit the town" says founder Harneet Baweja. "We wanted to bring the golden age of Indian music, art and food together in one place". Thanks to Block1 Design, Baweja wishes have come true with aplomb.
@empirempire_london
@block1design