Following a successful collaboration with China Resources Land Ltd on 'The Mixc Kunshan' and 'The Mixc Ningbo', X+Living completes The Mixc Nanning. Located in Guangxi, an autonomous region in southern China, the project highlights the innovative concept of diversified business forms in a popular shopping centre.
Led by founder and chief designer, Li Xiang, with direction from Fan Chen, the design began with Li overhauling the aesthetics in the public area whilst keeping in mind its commercial demands and functional needs. Upon entering the complex, customers are greeted by an entire bookshelf façade, which in turn introduces them to the 'themed' concept they're about to experience.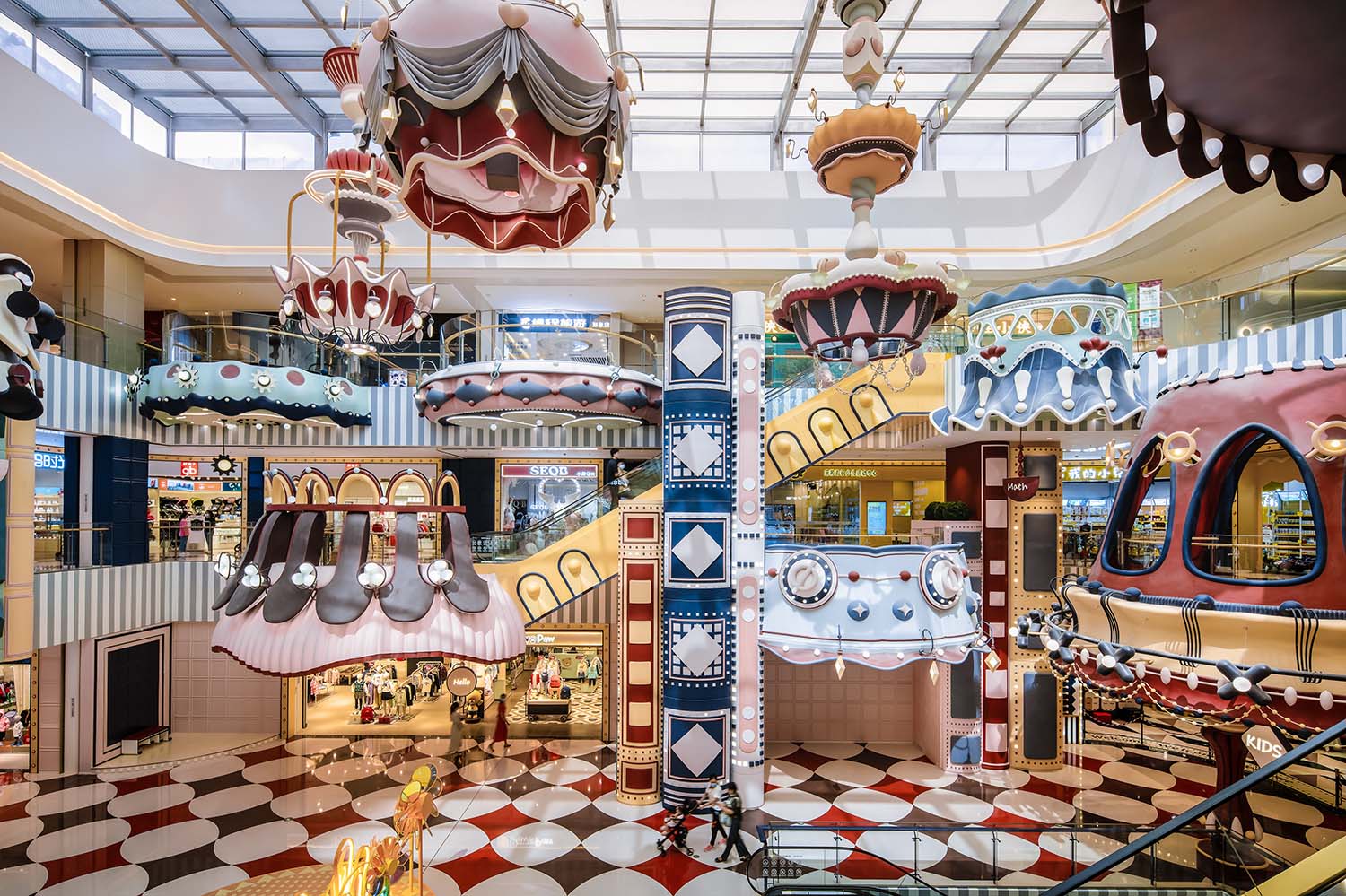 Combining aesthetics with enlightenment, the public spaces are designed to be a place of education, with culture and colour taking precedence; the designers careful to ensure all the spaces integrate with one another and serve purpose. This includes the children's area, easily accessible via an escalator and home to ample space for kids and adults alike to sit and read.
Those youngsters will adore the giant book-shaped structures on the first floor, whilst the very young will be taken with the more childlike tone on the second. By integrating the concept over various levels of the shopping centre, a whimsical, colourful and creative otherworld awaits. It's almost like stepping into your very own children's fantasy book.
Creating a new design proposal to lead a futuristic lifestyle whilst reiterating the shopping experience, The Mixc Nanning sees X+Living steering away from traditional commercial symbols and contemporary homogeneity, instead opting for a place where customers can transport themselves to an entirely make-believe world. A much needed bolt of escapism for our modern age.