If you're dreaming of pristine beaches, crystal-clear turquoise waters, and a laid-back island vibe, you've come to the right place. The Caribbean is a treasure trove of enchanting destinations that offer a perfect blend of natural beauty, rich cultural heritage, and warm hospitality. Whether you're planning a relaxing getaway, an adventurous escape, or a romantic retreat, this blog post is your ultimate guide to exploring the captivating wonders of the Caribbean.
Imagine swaying palm trees, gentle sea breezes, and the sound of waves lapping against the shore. The Caribbean archipelago encompasses over 7,000 islands, each with its own unique charm and allure. From the vibrant cultures of Jamaica and Cuba to the secluded hideaways of the Bahamas and the unspoiled beauty of St. Lucia, there's an island paradise to suit every traveler's taste.
Whether you've recently got your Caribbean Citizenship by Investment (a Government-run program that awards foreign investors and their eligible family members who contribute to the economy) or you're just visiting, this guide will take you on a journey through the Caribbean's most iconic destinations. We'll delve into the must-visit islands, unveil hidden gems off the beaten path, and provide invaluable tips to help you make the most of your Caribbean adventure. Whether you're a first-time visitor or a seasoned explorer, we're here to inspire and assist you in planning an unforgettable vacation.
Get ready to discover the captivating allure of the Caribbean as we uncover the best beaches for sun-soaking, the thrilling water activities that await you, the delectable flavors of Caribbean cuisine, and the vibrant festivals and cultural celebrations that will immerse you in the local spirit. From exploring ancient ruins to snorkeling in colorful coral reefs, from sipping rum cocktails by sunset to dancing to infectious reggae beats, the Caribbean promises an experience like no other.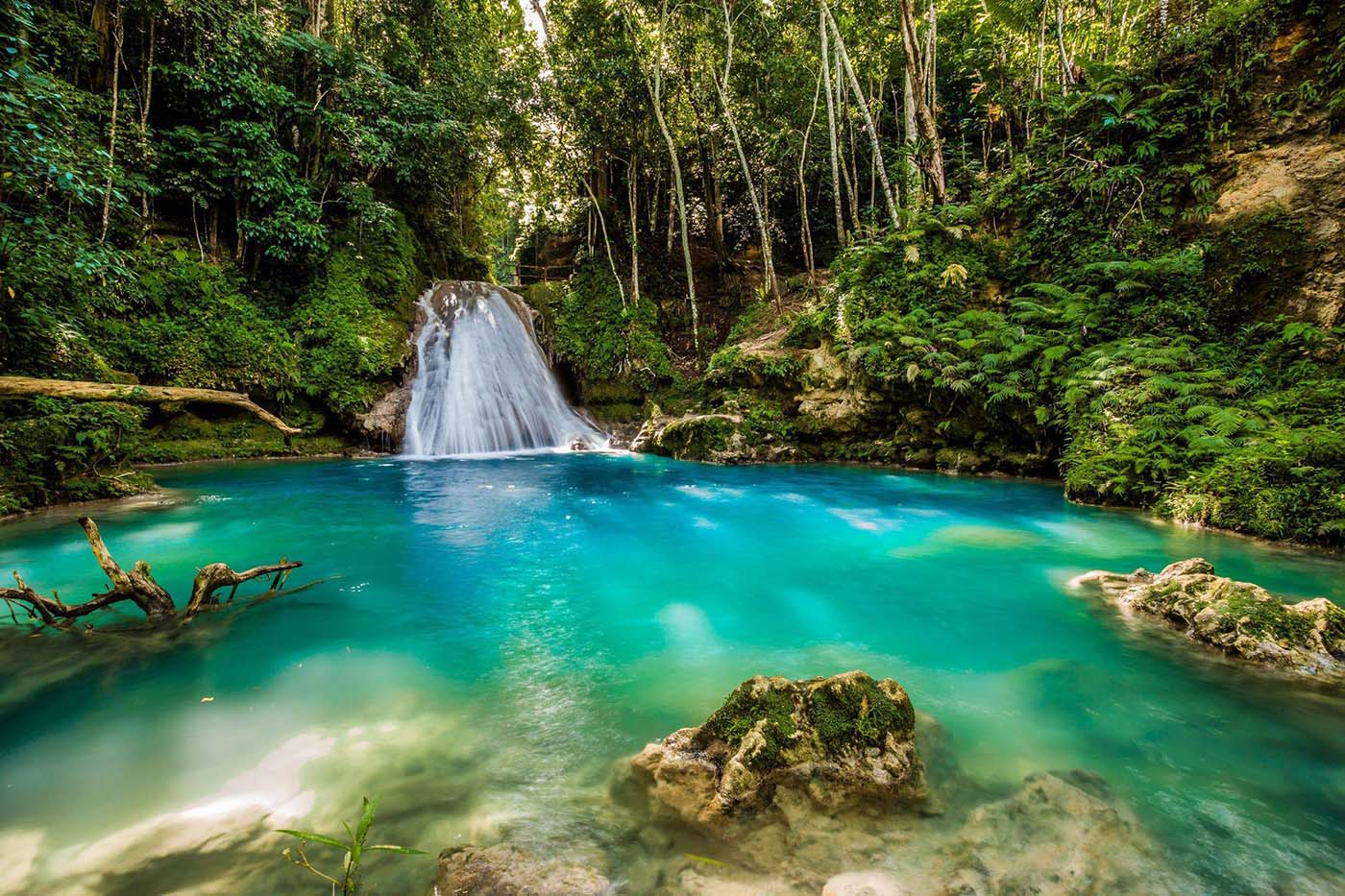 1. Jamaica
Jamaica among the most popular destinations in the Caribbean and a common stop for cruise ships too. Except for Kingston and some other busier cities like Montego Bay, there are many quiet resorts and hotels right on the beach. The countryside is beautiful, and you can rent a car if you want to see more of the island. Visit forests, waterfalls, hiking trails, rivers, and more with a travel guide or just with your girls alone.
Jamaican adventure has been made easier and hassle-free. Save time on your arrival by filling out your Immigration and Customs Form online before you travel.
Although Kingston has a higher crime rate, like every other capital in the world, the rest of the island is pretty safe and people are extremely friendly. Put on your list Green Grotto Caves, The Bob Marley Museum, and Luminous Lagoon as things you cannot miss.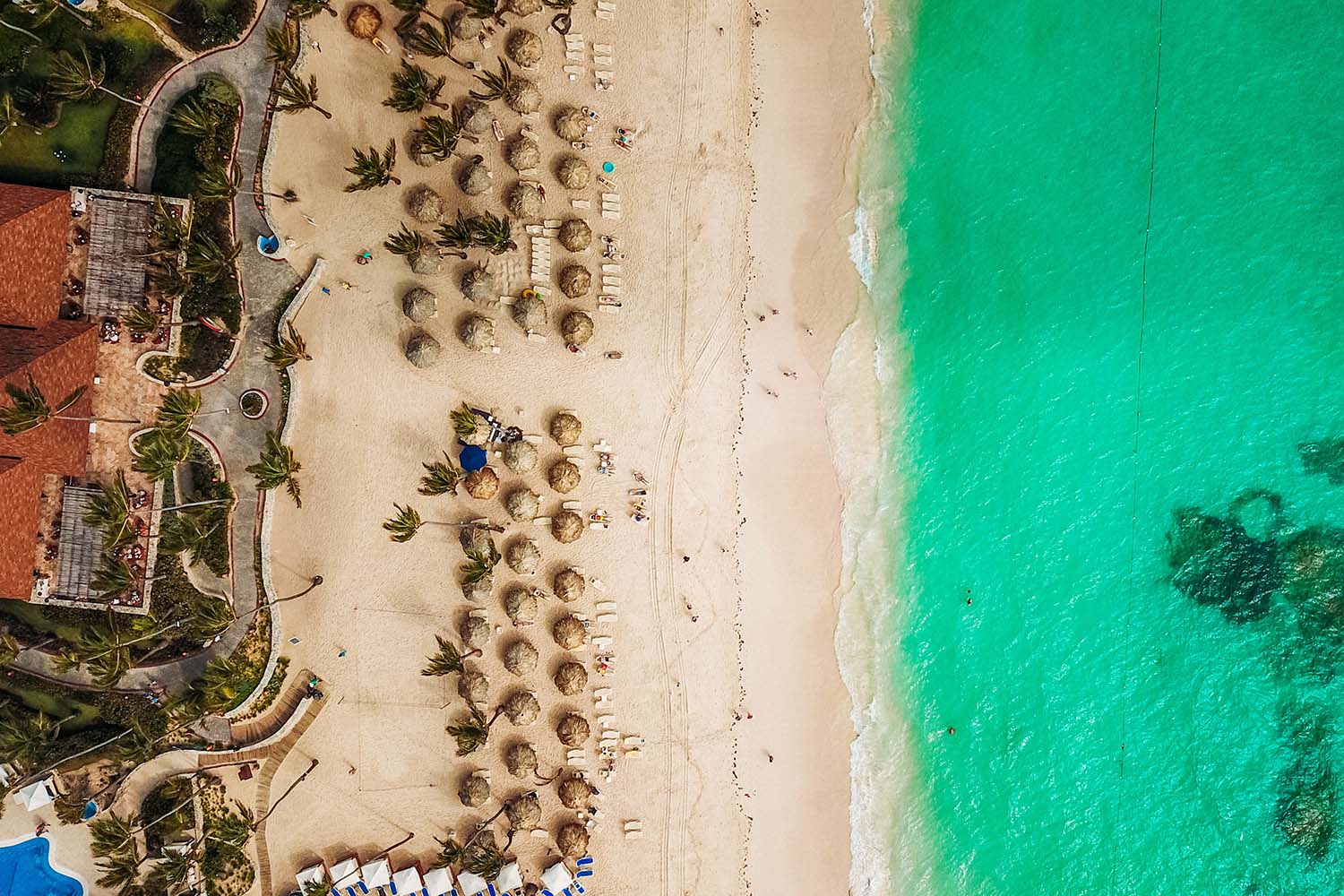 2. The Dominican Republic
This country is famous for its long white-sand beaches and all-inclusive resorts in Punta Cana. If this becomes your next place to visit, don't forget about gorgeous landscapes on the north side of the island too. Cities like Puerto Plata and Cabarete have a lot to offer, especially if you want a quieter and more relaxing holiday. But, for those seeking great nightlife, Punta Cana is considered the best nightlife destination in the Caribbean.
3. Turks and Caicos
Do you want to visit the most beautiful beach in the world voted by Conde Nast Traveler? Turks and Caicos is a place for you. Here you can do so many activities, starting with one of the best diving locations in the Caribbean, swimming, jet-skiing, etc. Stay in a beachfront villa with your friends and get a concierge service that will provide you with everything you want.
4. Barbados
There are plenty of cultural and natural places you can visit here, including St. Nicholas Abbey, downtown Bridgetown, Farley Hill National Park, and many others. Still, you might get distracted by turquoise water and stunning beaches and don't want to do anything else except sunbathing, swimming, and snorkelling. If you visit Barbados at the beginning of August do not miss a carnival for Kadooment Day. Party busses are riding around the capital and you can even spot some celebrities like Rihanna dancing and having fun.
5. Mexico
There is a debate if Mexico is part of the Caribbean, but I would argue it is. In the southeast part of the country the climate is fantastic year-round, followed by opportunities for water sports, fabulous beaches, and all-inclusive resorts. It is definitely in the top five of my all-time favourite destinations for friends and family vacation. The food is amazing, the nightlife in Cancun, Tulum, and Playa del Carmen is so much fun.
In Mexico, on almost every beach you can get a massage, or visit any of the hotels for a day spa if your hotel doesn't have one. Treat yourself to healthy body and soul therapies as well as to tasty food from a famous Mexican cuisine.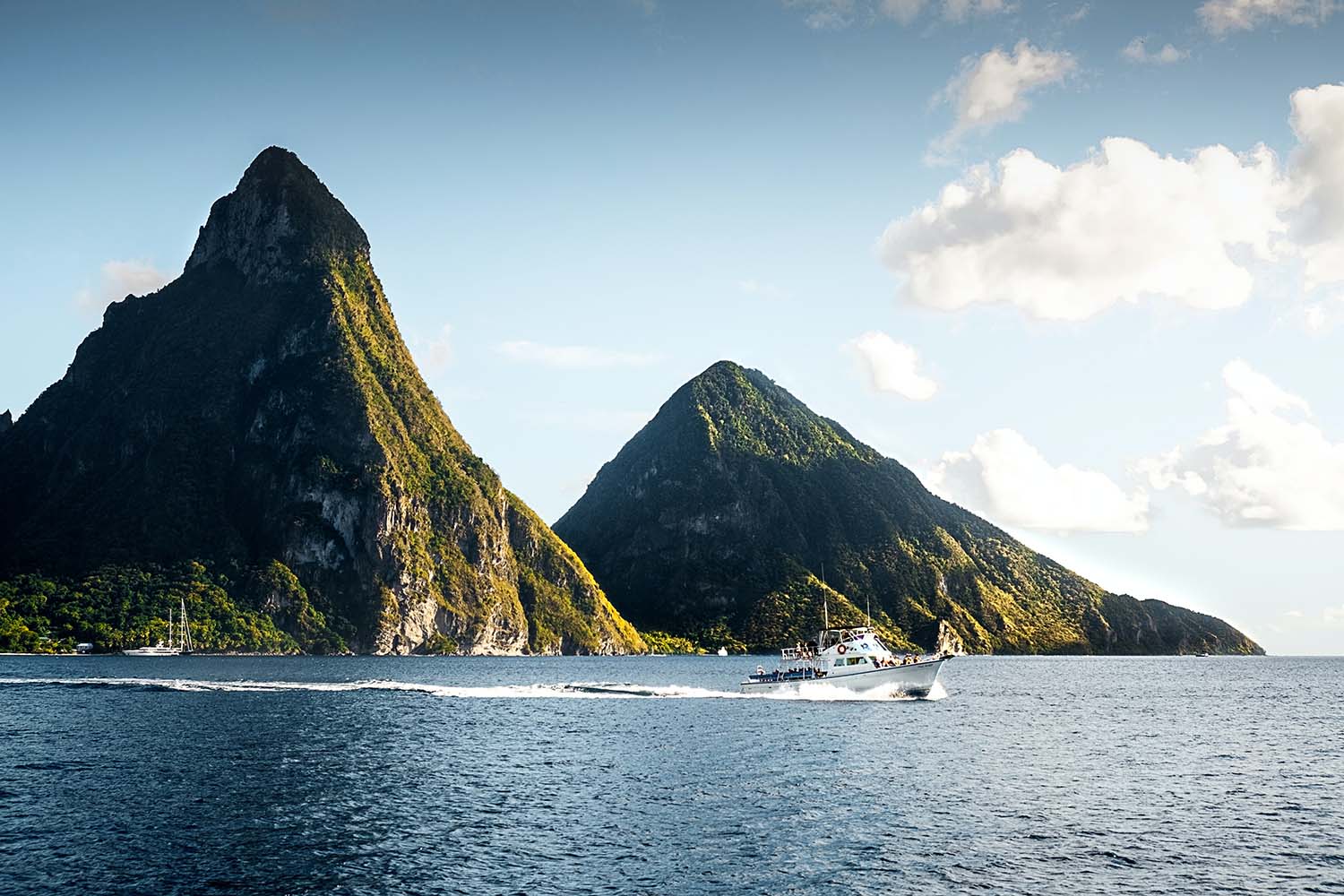 6. St. Lucia
St. Lucia is a place for you if your girls trip includes a lot of wellness time. The island has terrific spas and hotels where you can try their volcanic mud and other popular treatments. The Pitons are the well-known mountain peaks that you should see if you visit the island. You can go on a boat tour or get a cab to get there. Depending on the accommodation you choose you might even be able to see them from your bedroom window.
The excellent beaches you will find at Marigot Bay, Soufriere, and Rodney Bay. This small island has so many incredible natural features you should see, like Pigeons Island National Park, Diamond Falls Botanical Gardens, and scenic Sulphur Springs.
7. The British Virgin Islands
A British Overseas Territory near Puerto Rico, it consists of Tortola, Virgin Gorda, Anegada, Jost Van Dyke, and more than 50 other smaller islands. The islands' climate is amazing all year long, but there is a possibility of hurricanes from July to November. Usually, the best time to visit the islands is from December to April. Still, you can enjoy beaches year-round, do some shopping, and go out in the evenings with your friends.
If you are a nature lover go on a hike to Mount Sage National Park from where you can see breathtaking landscapes. On lazy days go to the beach like Smuggler's Cove, Nanny Cay, and Cane Garden Bay.
When you choose the destination for your girls-only trip all you have to do is pack. Don't forget enough sunscreen and summer dresses that will last you at least a week. Plan the tours ahead of the trip to make sure you reserve your seats. Another huge responsibility is deciding on the best accommodation that everyone will love.
The Caribbean is a must-see place on earth and who better to go there with than your girls?