Many travellers have made it a goal to discover new places they can add to their bucket lists and enjoy their life as they live. If you plan a vacation, visit a friend in another country, or start your traveling dreams, you should consider strolling the beautiful beaches of the city you're about to visit.
Beaches presents majestic sceneries with beautiful sand and clear waters so that you can make the best of any trip you'll be planning in the future; especially so when you have all that a city has to offer afterwards. To give you a few selections, here's a list of beautiful beaches you should visit in this lifetime.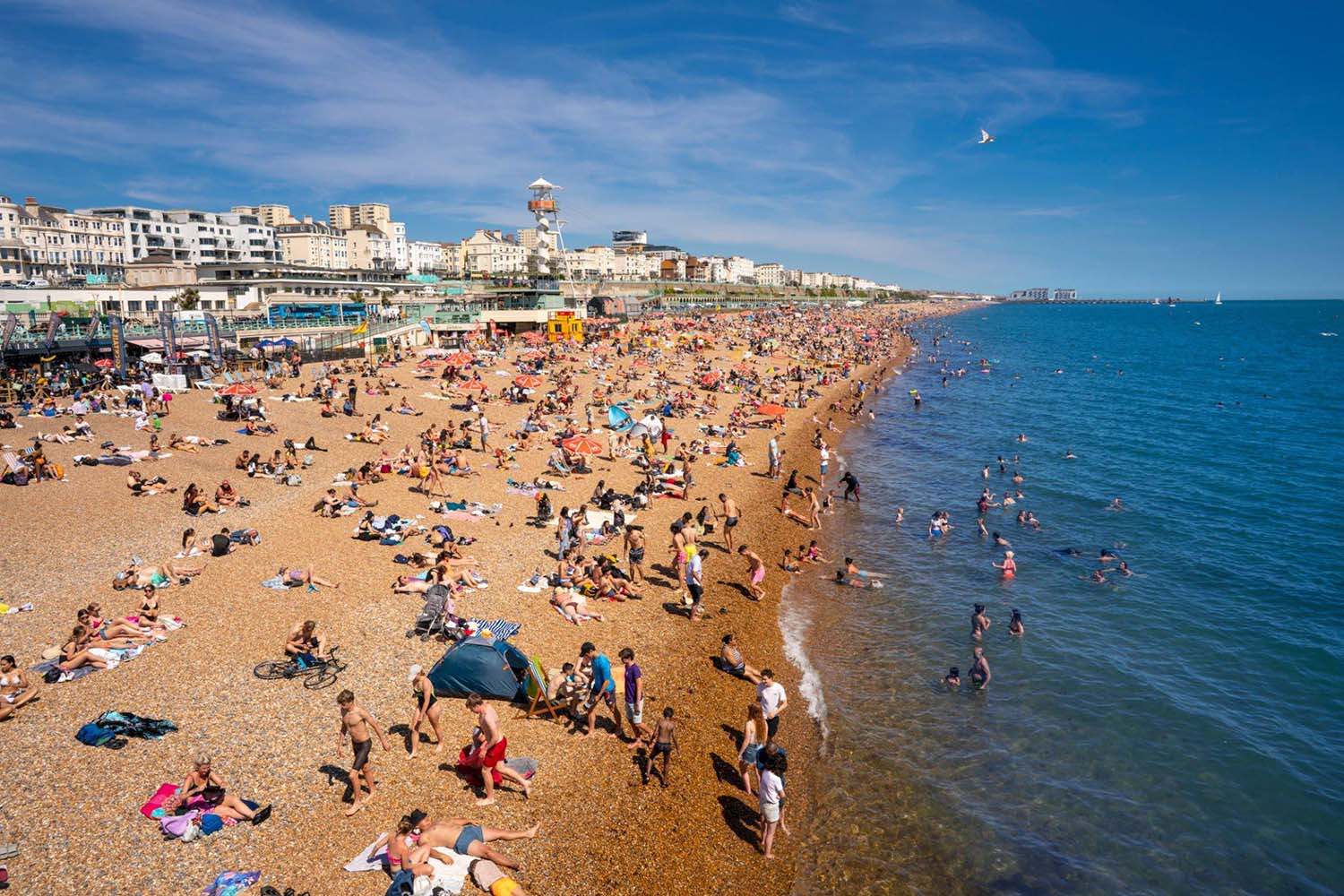 Brighton Beach, Brighton and Hove
Brighton and Hove is located in southeastern England, just south of London, where the popular Buckingham Palace, the monarchy, Big Ben, Tower Bridge, and the British Museum are located. However, did you know that this city also boasts a beautiful beach?
Brighton has one of the most visited beaches in the UK, which explains how crowded the place can be all year round. However, there's a reason why a lot of visitors come here. It's a relatively accessible beach near the city of London. Fortunately, if you live in cities further away such as Manchester, you can easily ride the train to visit the area. Find tickets from Manchester to London at Rail Online for an easy and convenient train ticket purchase. After that, you can ride another train from the station to Brighton.
Also, despite the crowd, Brighton Beach maintains exceptionally clean surroundings with several cafes and restaurants near the beach. So, if you forgot to bring your lunch, you can just stroll the place, and several food outlets and attractions welcome you.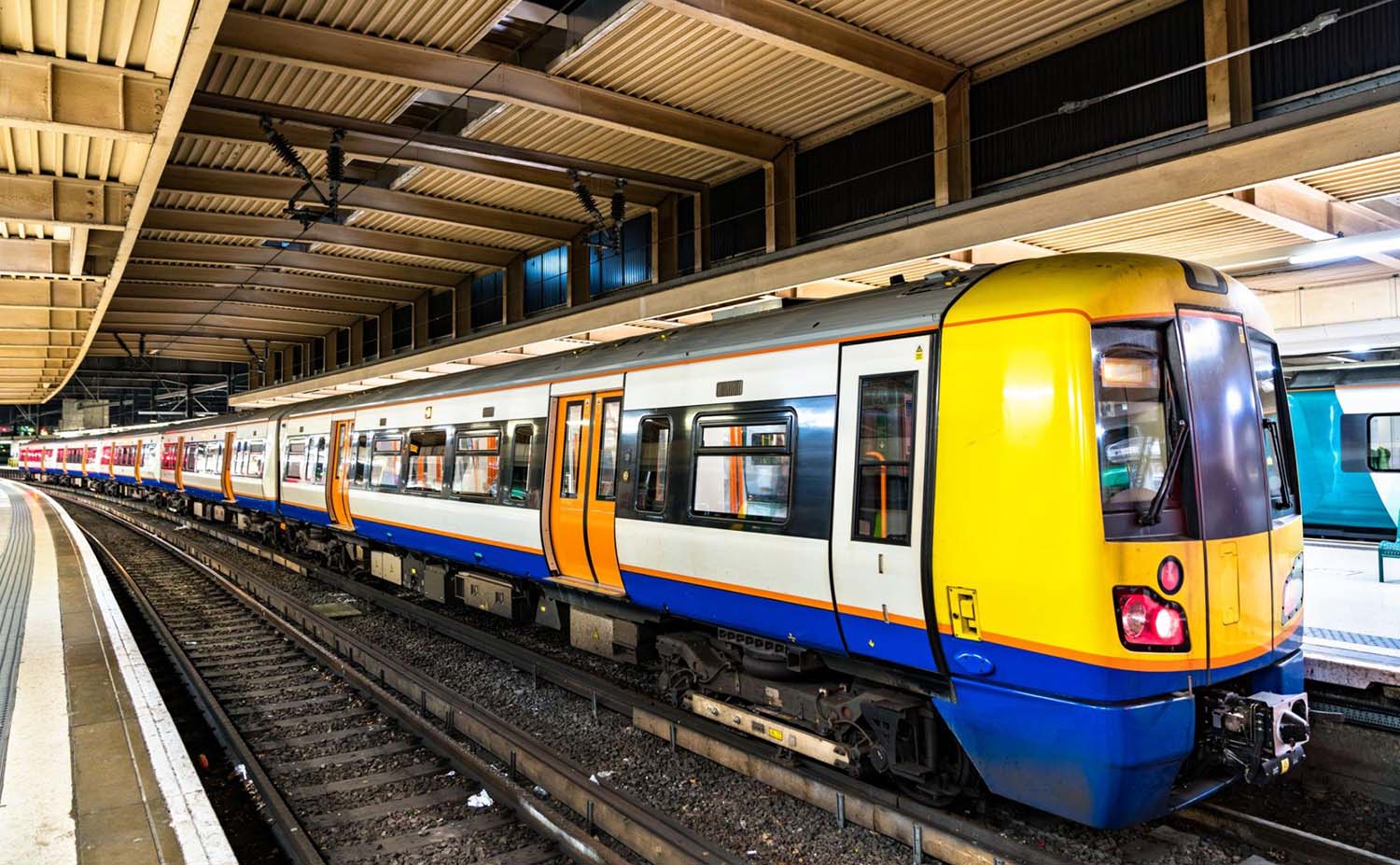 Bondi Beach, Sydney
Bondi Beach in Sydney, Australia, isn't like anything else. It's one of the most famous beaches in the country and is known to be the bustling city's rather laid-back beach lifestyle.
The beach is also one of the oldest surf lifesaving clubs in the world, where the sound end is reserved solely for activities such as surfboard riding. The reason is that this part of the beach was rated as a seven by Surf Life Saving Australia due to the presence of the current called the Backpackers' Rip. So, extreme sports and activities are done in this area.
If you're visiting the beach, don't be enticed by the calm and flat surface of the south part of the beach because it's rather dangerous. So, watch out for the yellow and red flags around the area, which indicates an excellent area to swim in.
You can visit Bondi Beach by public transport from the city.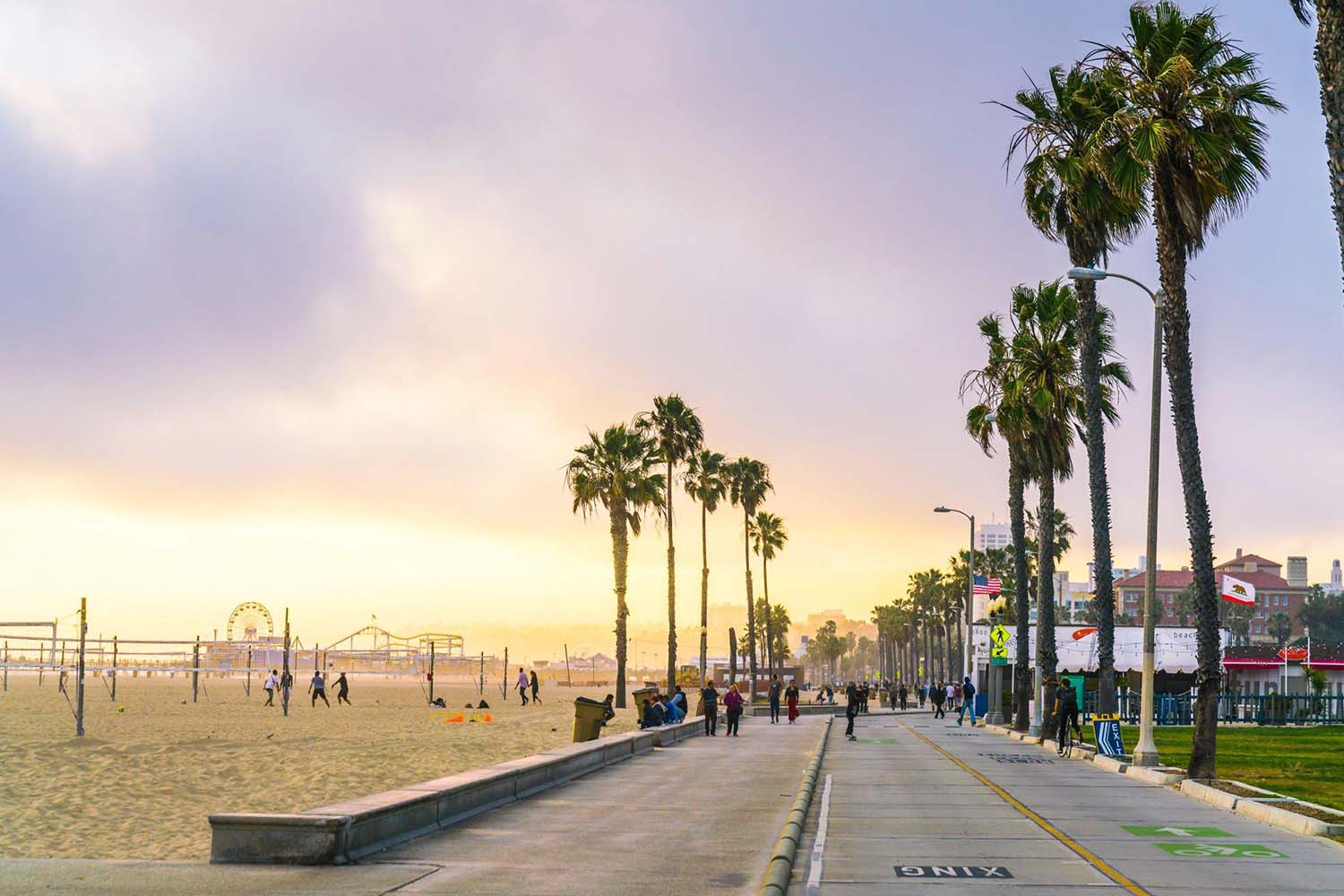 Venice Beach, Los Angeles
Along the vibrant coastline of Los Angeles, Venice Beach embodies the epitome of California cool. With its eclectic mix of laid-back vibes, bohemian spirit, and stunning ocean views, Venice Beach is a must-visit destination for locals and travelers alike.
As you stroll along the famous Venice Beach Boardwalk, you'll be immersed in a melting pot of cultures, street performers, and unique shops. The colourful murals and bustling atmosphere create a captivating energy that is distinctly Venice. Embrace the beach lifestyle as you soak up the sun, try your hand at surfing, or simply relax on the golden sands. Venice Beach is not just a place to unwind; it's a hub of artistic expression.
From the world-renowned Muscle Beach outdoor gym to the skatepark that birthed the skateboarding culture, Venice Beach celebrates creativity and individuality. Indulge in the local cuisine, browse the quirky shops along Abbot Kinney Boulevard, or catch a breathtaking sunset as you witness the fusion of art, culture, and the Pacific Ocean. Venice Beach is an unforgettable destination that embodies the essence of Southern California's bohemian spirit.
Cancun Beach, Cancun, Mexico
In the city of Cancun on Mexico's Yucatan Peninsula, Cancun Beach beckons with its captivating allure and pristine beauty. This tropical paradise boasts powdery white sands, turquoise waters, and a plethora of activities to suit every traveler's desires. Whether you seek relaxation or adventure, Cancun Beach offers an idyllic escape.
As you step onto Cancun Beach's shores, a sense of tranquility washes over you. The gentle waves, warm sun, and refreshing sea breeze create a serene ambiance. Snorkelling and scuba diving unveil the vibrant underwater world, while nearby Mayan ruins immerse you in the region's rich history. From luxurious resorts and exquisite dining to thrilling water sports and jungle adventures, Cancun Beach has it all. Discover why this slice of paradise has captivated the hearts of visitors from around the globe, leaving them yearning for the day they can return to its sun-kissed shores.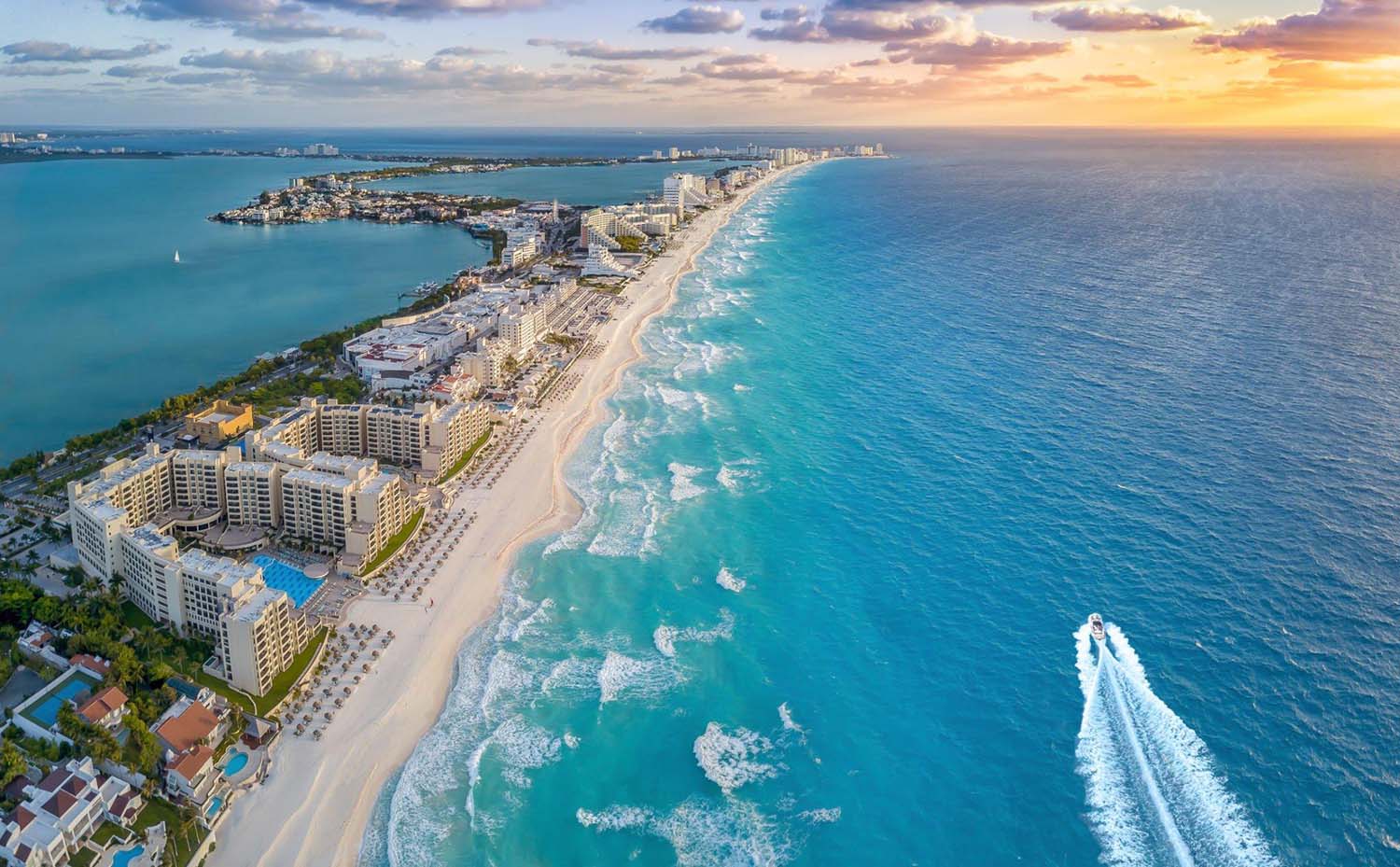 South Beach, Miami
Welcome to the vibrant and glamorous South Beach Miami, where sun-kissed shores meet a world of excitement and endless possibilities. Nestled along the eastern coast of Florida, this iconic neighbourhood has become synonymous with luxury, entertainment, and breathtaking beauty.
As you step onto its sandy beaches and wander through its lively streets, South Beach captivates your senses with its fusion of Art Deco architecture, pulsating nightlife, and a diverse cultural tapestry that makes it a truly unique destination.
But South Beach is much more than its architectural wonders. Known for its electric energy, the neighbourhood offers an array of activities to suit every taste. From world-class shopping on Lincoln Road to dining at renowned restaurants helmed by celebrity chefs, you'll find yourself immersed in a culinary adventure.
The beach itself beckons with its golden sands and crystal-clear waters, inviting you to unwind, soak up the sun, or take part in thrilling water sports. As the sun sets, South Beach comes alive with a vibrant nightlife scene, where clubs, bars, and lounges pulse with music and energy, offering unforgettable experiences for night owls.
Final Thoughts
If given a chance, you shouldn't miss the chance to visit any of the beaches mentioned above. Each boasts unique and beautiful beaches that you'll truly enjoy.
Even if you're not a huge fan of swimming, sunbathing and looking at the beaches can already help you feel rejuvenated. Aside from that, these beaches have other activities that you'll truly enjoy. So, consider your options now and book a flight this instant!