Designer Sophie Goineau collaborates once again with restaurateur Peter Garland on his second Porta Via outpost, located within 'The Commons at Calabasas'; developer Rick Caruso's retail and entertainment complex, which, thanks to the celebs it attracts, is as much tourist destination as it is shopping venue.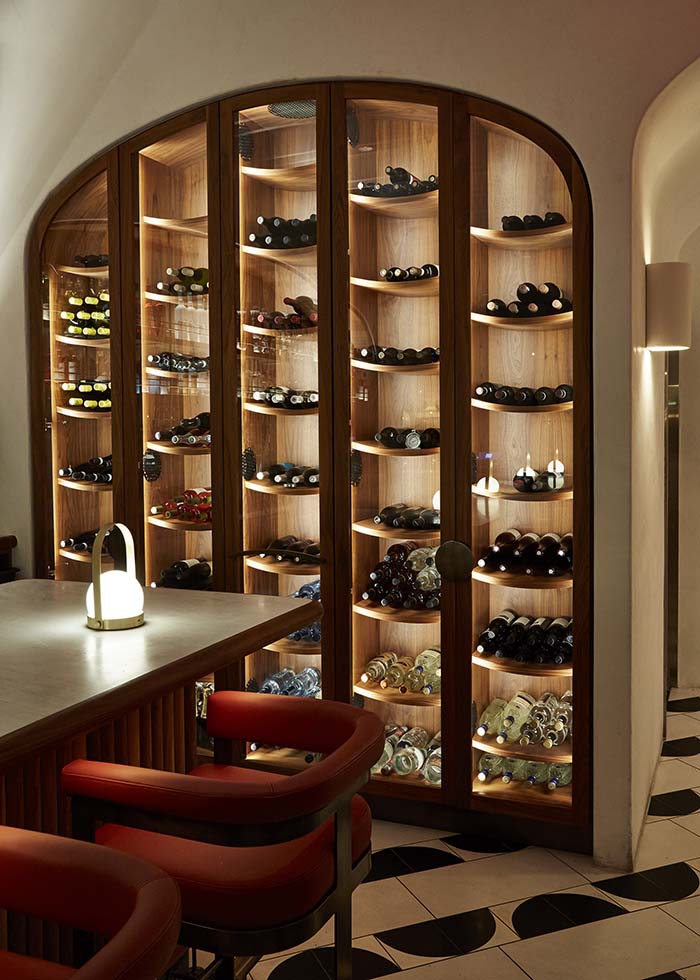 Blending the romanticism of the Mexican coastline with the functionality of all-day California bistro dining, Porta Via is situated amid the fountains and Koi pond of the shopping complex, and is an airy space that nods to the pueblas and evocative Spanish architecture of southern California. Porta Via Calabasas's outdoor terrace is currently able to accommodate 75% of seating, providing an all-year-round dining destination and some peace of mind in times of COVID-19.
Embarking on an overhaul of the structure, Goineau widened arches for an interior to exterior flow, softened sharp edges, applied custom plaster wall finishes and a crisp white façade to evoke the open air atmosphere of Puglia and Mediterranean adobe villages.
Completing the project with interiors that include bespoke honey-hued walnut banquettes, deep scarlet leather and bronze barstools, wherever possible Goineau has partnered with Los Angeles craftspeople and vendors, although some standout designs include white macrame pendants from Naomi Paul in London, and Emilio Nanni rope chairs handmade in Italy.
A neighbourhood restaurant for a neighbourhood like few others, Porta Via Calabasas rocks a real 'world-class feel'. With its fresh all-day menu, debonair looks and predictably glam clientele, Peter Garland is sure to be rubbing his hands together in glee.
@sophiegoineaudesign
@portaviaca