Tattooist to the stars, Eva Karabudak (who boasts celebrities including SZA and Chloe Grace Moretz on her books), has opened a new outpost of her renowned Atelier Eva, a former hardware store in Williamsburg that dates back to the 1800s the latest home for the illustrious artist and her team.
Located on Grand St., Karabudak enlisted the creative vision of architect Alp Bozkurt to bring to life her vision to initiate a new kind of tattoo experience that feels zen, tranquil and welcoming to both the artists and clients alike.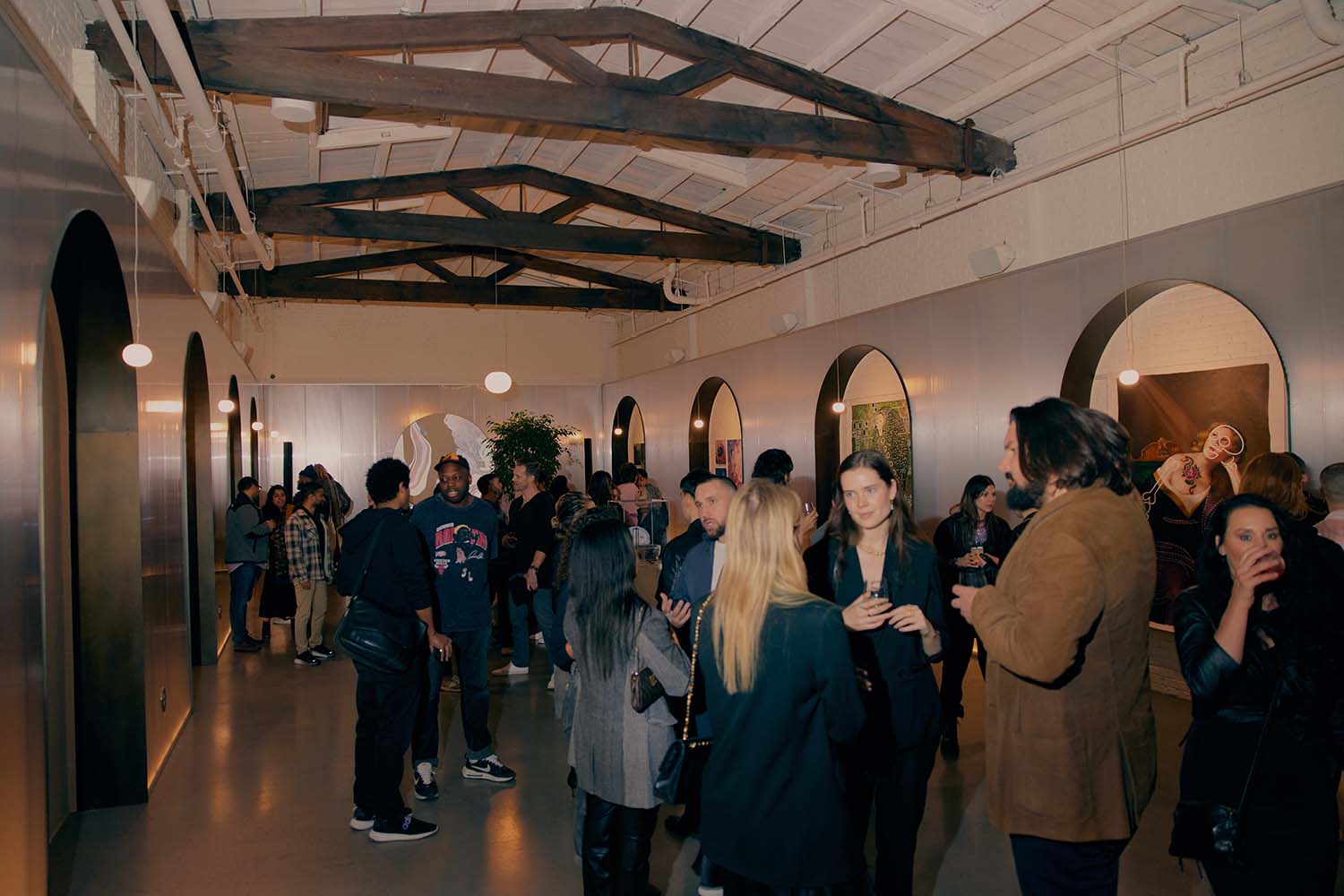 The studio is flooded with natural light, and Bozkurt undertook a careful restoration process that allowed him to retain the original exposed heavy timber trusses, skylights and a structural arch. A 16-foot custom terrazzo planter with a weathered steel fountain and ficus tree create the feeling of what Eva would call "a secret garden," and adds a splash of colour to the austere space, affording the artists — whose stations are placed beneath ten arches — both the simplicity and inspiration that their craft desires.
Elements like custom terrazzo, earth tones, choreographed layers of transparency for client privacy, industrial materials, and a vintage Ducaroy Togo sofa combine to make this a tattoo studio unlike any you've seen before; providing clients with a tattoo shop rooted in a culture of kindness at the same time showcasing world-class tattoo artists who help you tell your story and express your truth with custom ink.
Raw and functional for its artists and clients, the space is large enough to host events and art exhibitions that bring its community closer. An inspired studio that transforms preconceptions of tattoo art as a whole, Atelier Eva's Grand St. location is an unforgettable homage to the their craft.