Chef Santiago Lastra has announced that he'll soon be reopening the doors to his debut restaurant KOL, the Marleybone location obliged to close just a few months after its launch in order to comply with COVID-19 restrictions as the UK was forced into yet another lockdown.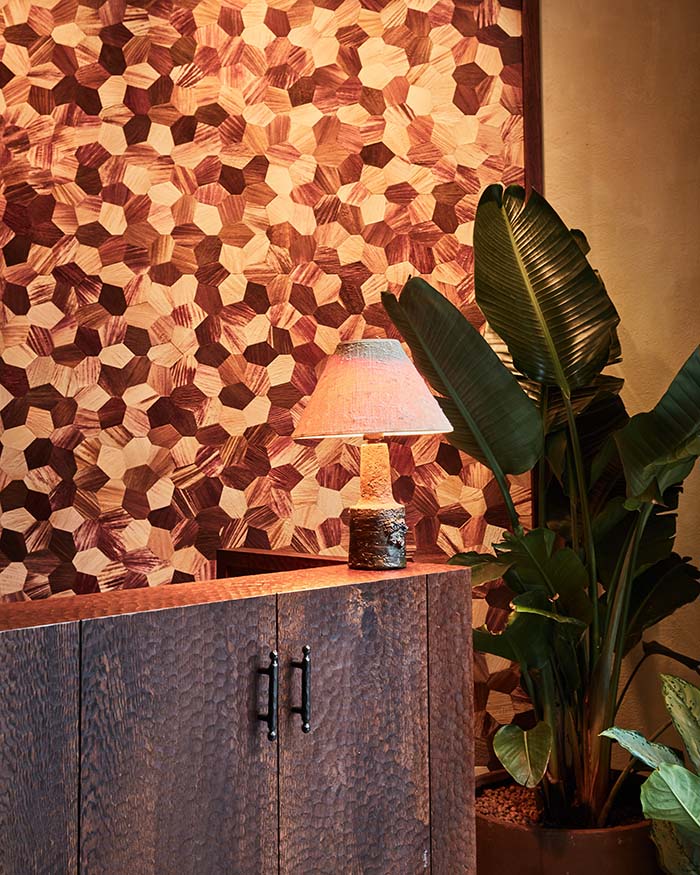 The Mexican chef, a key part of Noma's noted seven-week 2017 pop-up in Tulum——where he project managed alongside René Redzepi, fine tuning his knowledge of rare Mexican ingredients——has also dedicated the last few years to discovering the finest ingredients from small-scale and independent producers located across the British Isles; KOL (taken from the Spanish word for cabbage: col) representing Santiago's belief that the simplest things can be made extraordinary if treated with the care and attention they deserve.
Situated in a 4,600ft, two-storey space on charming Seymour Street, KOL brings the spirit of Mexico to London through fresh flavours, its very own mezcalería, and interiors that focus on materiality, craft and inherent humbleness; designer Alessio Nardi of A-nrd studio gladly undertaking a field trip spanning Mexico City to Oaxaca and the Yucatan, to connect with locals and the nuances of Mexican culture.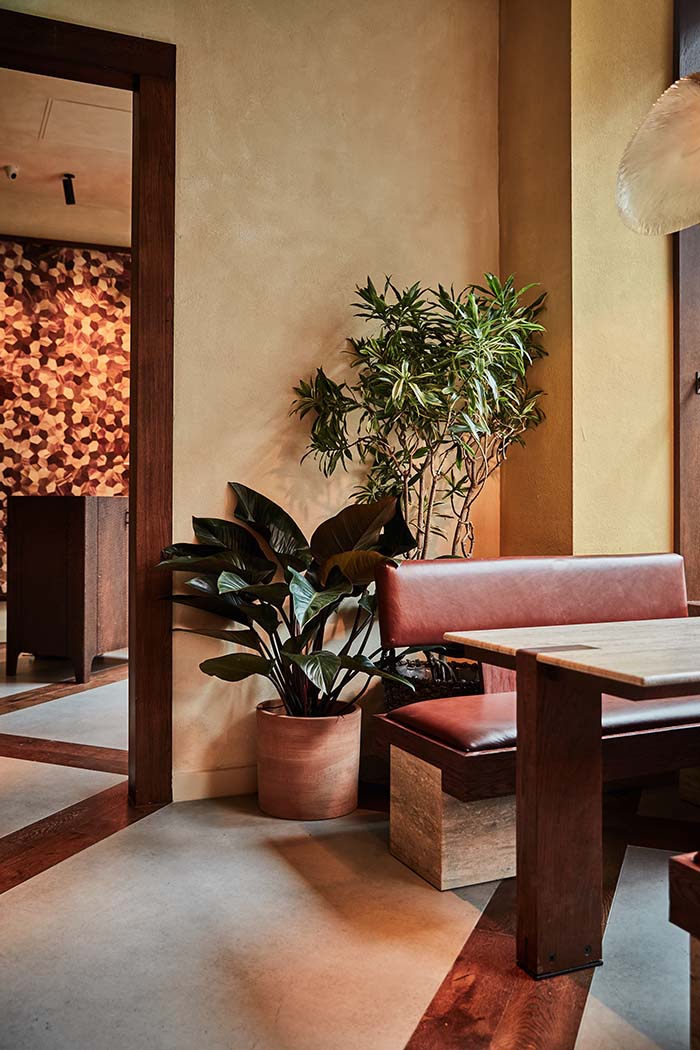 A large-scale corn husk marquetry artwork by Fernando Laposse greets diners upon entering KOL, the huge piece framing the bespoke hand-chiselled oak reception desk. Inspired by the work of Mexican architect and engineer Luis Barragán, the restaurant features a colour palette made up of various shades of yellow, pink and burnt orange which in turn contrasts against the floor made of concrete slabs and framed by a double run of oak planks.
With three kitchen islands, the vibe here is theatrical with a touch of home, Mexican soul oozing through the restaurant through the use of artefacts sourced during the field trip, bespoke furniture created by A-nrd studio in collaboration with artisans in Italy and the UK, and the stars of the kitchen——and on show to the guests——the fire pit and the comal oven.
The chef's table and mezcalería is located downstairs the raw steel and oak spiral staircase enveloped by a faceted glazed screen with hand-blown glass in clear and amber tones. Inspired by modernist Mexican mansions with raw textural materials and a Wabi aesthetic, the chef's table seats up to 22 diners, whilst next door the mezcalería is a lively space to try different types of the agave-made beverage, in a space reminiscent of the Yucatan coast.
From the Mexican folk art and contemporary British crafted objects that adorn the lower floor to the blend of Mexican and British culture and ingredients, KOL's reopening is one all London's foodie elite will be anticipating once lockdown restrictions are finally lifted.