From Stockholm to Seoul, Tallinn to Taipei, Berlin to Beijing and beyond, Spanish photographer, Andrés Gallardo Albajar, captures the architecture of 20 cities across the world in his startling new photo book Urban Geometry. Published by the ever-brilliant Hoxton Mini Press, it's the culmination of seven years of globetrotting, camera firmly in hand; yet at times, Andrés's images appear anything but reality.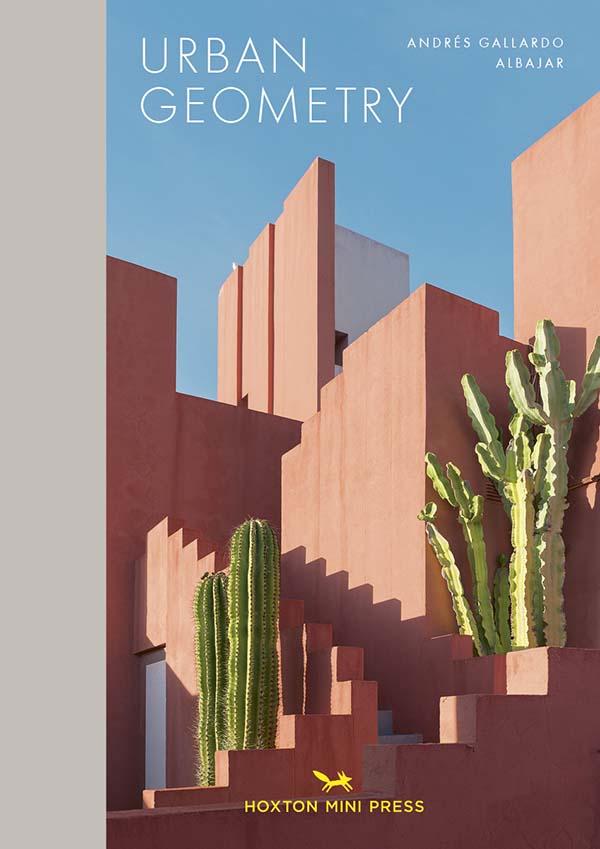 Featuring symmetry, lines and unconventional façades, mesmerising silhouettes, sweeping curves and colour, this beautiful publication provides an immersive visual tour of international contemporary architecture from renowned architects such as Catalan, Ricardo Bofill, with his free-spirited postmodern apartment complex Muralla Roja in Calpe, Alicante, and Barcelona's 1975-built Walden 7; Frank Gehry's iconic Guggenheim Museum Bilbao; and Zaha Hadid Architects' undulating Galaxy Soho. Which is not forgetting the importance of several unknown buildings so impressive they simply had to make the cut.
Documenting all from housing blocks to museums, shopping centres to power stations, and a mixture of (but not exclusively) neofuturist, deconstructivist, and 21st century architecture, Gallardo Albajar's images play out like a travelogue of aesthetic discovery, stark white or more colourful edifices juxtaposed by bright reflections and blue skies; the otherworldliness of contemporary architecture captured in all its confounding boldness.
With architects for parents, it is little surprise that the Estonia-based photographer grew up immersed in all-things construction. What Urban Geometry captures, however, is more than a building in its entirety, Andrés instead honing in on the little things, the details that make these structures so extraordinary, so a part of their city's visual landscapes.
Bold, brilliant and frequently surreal, Urban Geometry by Andrés Gallardo Albajar is published by Hoxton Mini Press.
@andresgallardo.photography
@hoxtonminipress