As we teeter precariously on the edge of dissolving democracy, as Silicon Valley's technocratic ambitions tear through late stage capitalism and a virus that the west are incapable of successfully handling continues to cause an upheaval to society few of us have witnessed before, there has never been a better time for utopia.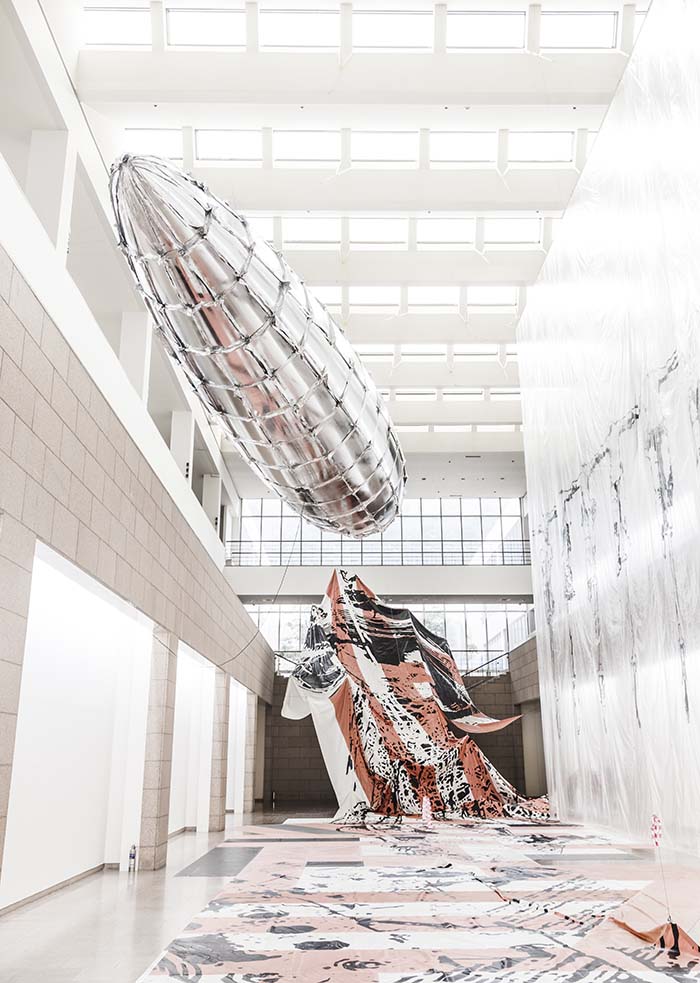 Whether we can beam ourselves to Mars or rip it all up and start afresh our relationship with Mother Earth remains to be seen, but humankind has looked to the sort of utopian ideals we crave in the past; particularly after times of great turbulence. After the Bolsheviks came to power in the October Revolution of 1917, many Russian creatives sought to give their newfound freedom an expressive aesthetic; symbols of hope and optimism for the future. Inspired by Constructivism and Russian avant-garde art and architecture, Lee Bul is the artist our chaotic world needs.
The daughter of political dissidents, Bul herself has been active in fighting against the system since she emerged on the art scene in the late 1980s; the Korean provocateur regularly challenging notions of patriarchal authority, gender oppression, genetic engineering, beauty ideals and the shifting makeup of the modern mind. The artist has dumped dead fish in a gallery, hung amputee cyborgs from the rafters and performed as otherworldly mutants. Her latest work, however, is grand and architectural, and preoccupied by the sort of utopian modernism that dominated the Russian landscape from the 1920s until the collapse of the Soviet Union. In November, Bul will take this post-2005 work to the birthplace of many of the concepts from which she has derived inspiration; Utopia Saved set to open amid uncertain times at The Manege, St. Petersburg, 13 November.
Focussing on Bul's environmental installations, architectural sculptures, and drawings produced since 2005, the exhibition will include works from the Russian avant garde artists who have inspired her recent practice. With drawings, maquettes and large scale installations, Utopia Saved is a sort of spiritual homecoming, and represents the first ever major solo exhibition of her work to take place in Russia.
Magical and inspirational, Bul's work offers a fanciful insight into utopian visions and a fight against the systems which are straggling society. Powerful and aspirational, Utopia Saved will run 13 November—31 January, 2021, at The Manege Central Exhibition Hall, St. Petersburg, Russia.