It might seem like a daunting task, but planning and designing the most important room in your home can be an exciting time. Inspiration sites and platforms such as Pinterest flood us with images and ideas, often overwhelming us with where exactly we want to take our kitchen design, and with an unlimited number of kitchen cabinets options, kitchen top options and many other small elements, choosing one out of all these is indeed difficult.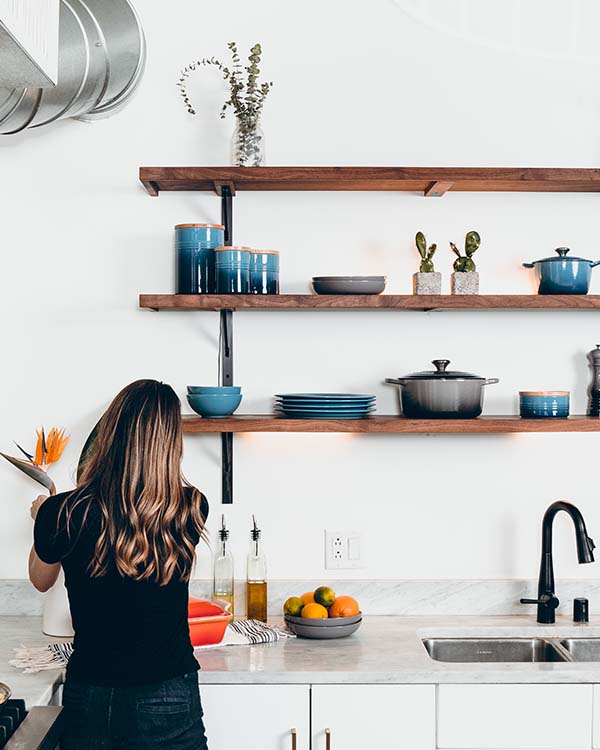 With sleek modern cabinets, luxuriant countertops and all the latest technology now present, the kitchen can be developed into a focal point for your home; the place to spend hours cooking and entertaining. But where to start? 
Firstly, it's critical to look at your needs, consider what and how you cook, how you pass your time with your partner and friends, and design a space-considered kitchen according to those needs. You can look for kitchen design ideas, peruse social media, and trawl inspiration sites, but it's important to choose the style which will suit your needs as well as your aesthetic.
Old or new? Depending on your home, you'll want to consider whether you opt for the sleek modern look, or something retro and rustic; the age and existing style of your home should dictate the shape your kitchen takes. If your house is old and in need of renovation, consider saving existing elements that give a storied appeal to your kitchen; consider antique stores, reclaimed woods and beautiful stoves like the quintessential AGA cooker.
Wooden panelling and classic windows can add to the curated aesthetic. If your place is shiny and new, then opting for sleek minimalism and futuristic technology can heighten the overall look of your home; concealed cupboards and high-end surfaces offer a strong visual appeal, whilst improving the ease with which you cook and entertain.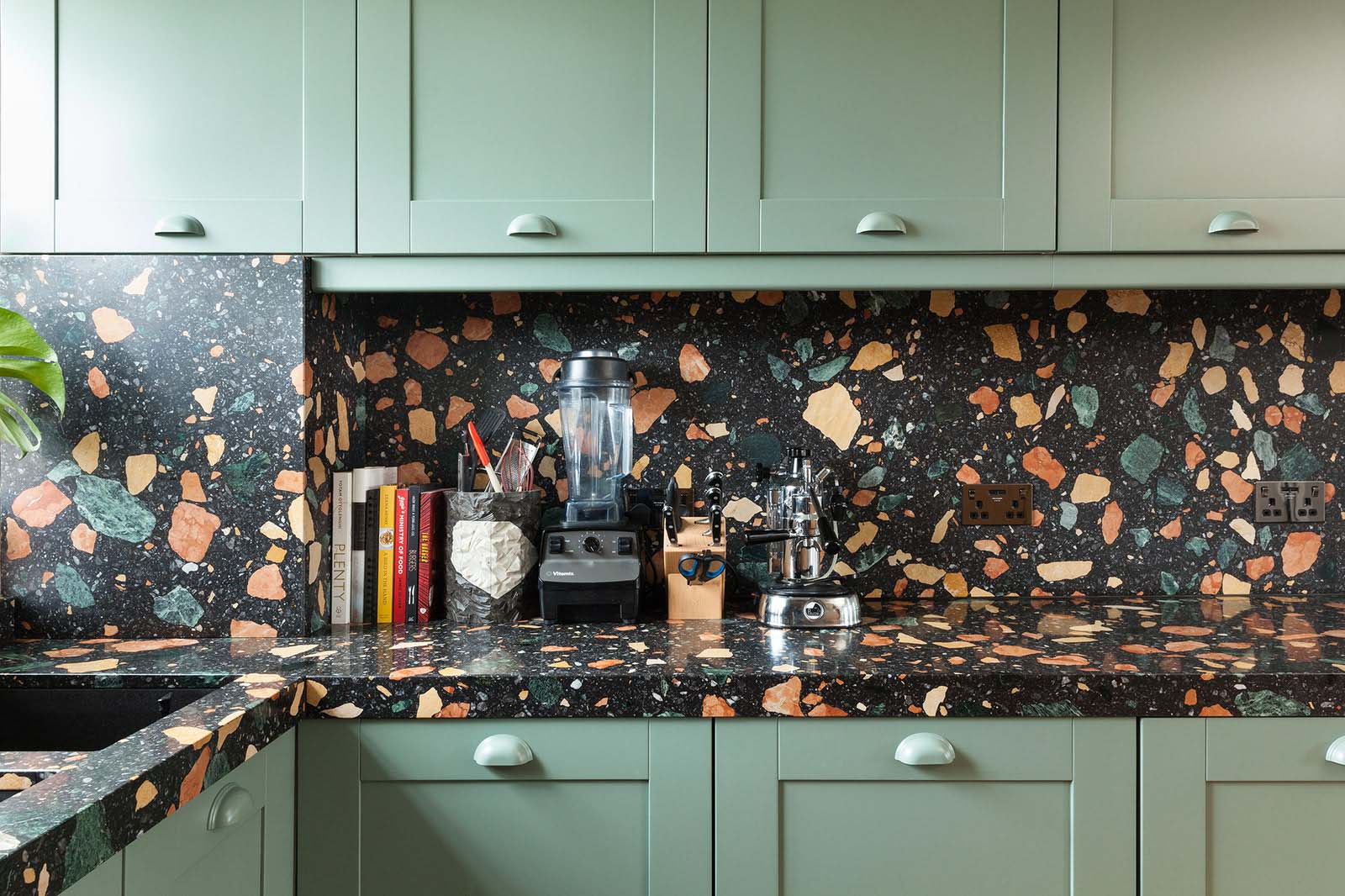 Introducing colour: The modern-day kitchen is not just plain white cabinets or simple tiled backsplashes. The kitchens of today can be sleek and use colour combinations throughout. Again, depending on the overall look of your home, too much uniformity can make your kitchen look dull. Even if you don't push things with the main bulk of the kitchen design, employing a colourful terrazzo surface can take your aesthetic to a new level. Pastel colours are en vogue, and can allow you to subtly add colour, for those looking for a bolder approach, consider rich contrasts, such as an eye-catching juxtaposition between primary colours like blue and red.
Monochrome style: If colours are too 'out there' for you, a monochromatic approach is one unlikely to date or go out of fashion. Colour might not suit everybody, and keeping it simple can help you to sell your home quicker in the future. That doesn't mean to say you can't mix things up a little, opting for matte black cabinets and shiny white surfaces, for example, can counter the traditional aesthetic, whilst keeping things simple and elegant. Of course black and white can also increase the longevity of your kitchen, a basic colour palette is easy to keep clean and fresh through the years.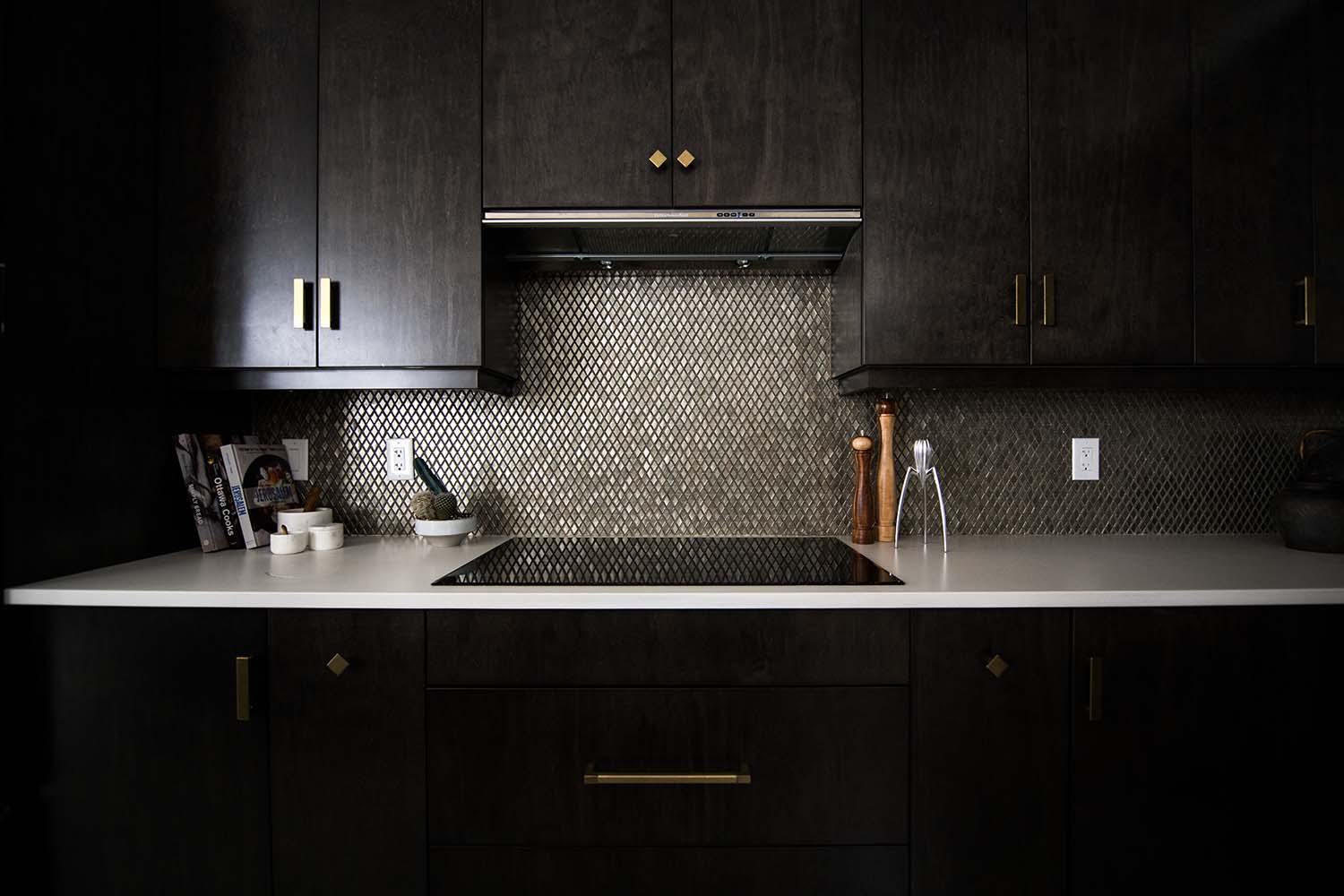 Play with geometry: Of course, tiles should be an integral part of kitchen design. Many splash out on cabinets and surfaces, and cut corners on the use of tiling. The truth is, though, that retaining some of the budget for great quality tiles will boost the overall look of this important space. Furthermore, playing with geometric patterns can transform the instant appeal of cheaper cabinets and surfaces; just think of those beautiful tile designs seen throughout Portugal's capital, Lisbon. Adding whimsical wonder to your kitchen is a real way to make a statement.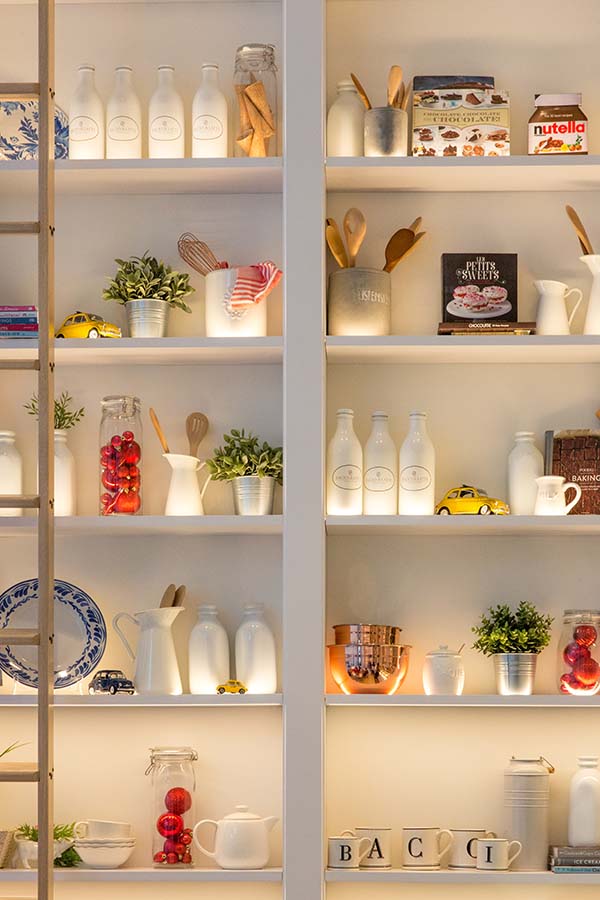 Accommodating ideas: Sometimes your kitchen space may not allow you to go bigger. But bigger doesn't always mean better. These days, contemporary technology can squeeze plenty more into a smaller space. Even a narrow kitchen can make use of its limited space with hidden cooker hoods, ovens integrated into cupboards, and drawers that confound with how much they can hold. Do yourself a favour, and head down to a kitchen retailer or view RTA cabinets online and see for yourself, if you haven't updated your kitchen in years, then you might be surprised by what it can do in 2020.
Clean up: While designing a modern kitchen, one should keep in mind that added complexity might mean added issues down the road. Due to their very nature, kitchens should be easy to clean, and you'll want to minimise the time you spend on maintaining it, especially as it's a space you'll be using each and every single day. Considering easy-clean surfaces and minimising nooks and crannies in the design can save you serious headaches down the line.
Personal styling: No kitchen design is complete until you've added a personal touch. Bringing a bit of you into the kitchen styling will give your room a more personal feel, and introduce a uniqueness that you won't find elsewhere. It's a room you'll be spending so much time in, make it a part of you. Whether that's art or a quirky appliance, such as a hip coffee maker, introducing your personality is a must, and ensures your kitchen won't resemble an impersonal show home.
Modern or classic, brimming with the latest technologies or leaning toward the elegance of the past, whatever you make of your kitchen, make sure it's comfortable and usable to you and your needs. Follow these simple steps and your kitchen design can stand the test of time.