Located in the centre of the city at 68 Rue des Martyrs in the 9th arrondissement of Paris, HOY Hotel integrates the need for calm in the present time, a place for travellers to rediscover their energy. Be that in one of the 22 guest rooms, through wellness classes, the plant-based menu at Latin American-inspired restaurant MESA, or through the stunning flower arrangements at LA FLORERÍA, the lobby flower shop.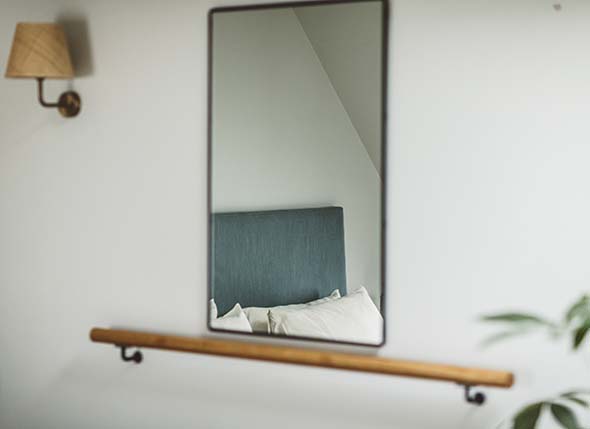 Guest rooms at HOY (House of Yoga) combine feng shui arrangements with Parisian aesthetics such as the parquet floor mouldings and classic views over the city's iconic rooftops. A personal sanctuary to promote healthy and mindful habits, rooms have an air purification system to clean harmful contaminants from the air, feature Japanese binchotan charcoal to mineralise tap water and toiletries are packaged sustainably.
To promote peacefulness, all rooms are television free, instead a stretching bar will enable guests to start the day with a relaxing and body nourishing routine. With the largest heated yoga studio in the city, YUJ YOGA is open to guests and locals, the Japanese method that allows a total release with the body generating a consequent heating in the muscles and internal organs to improve digestion and detoxification, available at all levels.
Perhaps an unfamiliar concept in Paris, MESA de HOY provides a holistic approach to cuisine, staying away from eggs, meat, fish, cream and milk, to create plant-based dishes such as purple corn pancakes, chickpea scrambles, escabeche salad and tacos.
A destination to open your mind, arouse your curiosity and listen to your body, HOY will reopen 31 August; tune into their Instagram account to stay up to date.