Following on from the 2018/2019 photography exhibition City Metro at Galerie Bene Taschen, Cologne, the gallery has released a stellar new book of the same name, curated by Bene Taschen.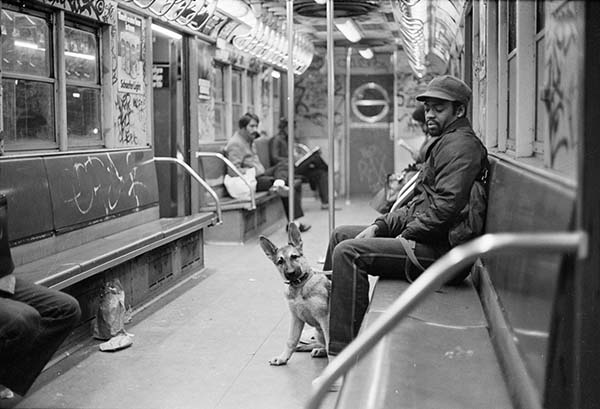 Showcasing Jamel Shabazz's keen eye for recording history and culture, the Brooklyn-born and -raised street photographer has spent the past four decades documenting the forever changing social fabric of his iconic city; the 68-page photo-book featuring some of his most powerful images, those that highlight social issues, the people of the city, and the rattling chaos of the New York City transit system.
Driven by active humanism, Shabazz consistently documents the city's population whatever their class, age, race or occupation. With the New York subway an essential part of residents' lives, it makes perfect sense that many of the photographer's images have been captured in the world of the underground; the subway for Shabazz representing a pathway for adventure and meeting new people, people he engages with to create eternal images that imbue genuine warmth and familiarity.
Chronicling the emergence of hip-hop, the city's residents boasting leather jackets, gold chains, and boomboxes to the basketball vests and baseball caps of the '90s, Shabazz's eye combined with NYC swagger make for mesmerising images that, for a moment, take you back in time with a smile on your face.
Simply going about their daily lives, the subjects—regardless of their class or creed—are true to themselves under Shabazz's spell, the photos in City Metro offering a much-needed sense of humanity in these troubled times; the publication safeguarding moments in world history and culture at a time when it's more important than ever.
@galeriebenetaschen
@jamelshabazz