Gentrification might continue to sweep New York City's most populous borough, but Brooklyn still refuses to be defined by it. A cultural capital with artists, designers, writers, musicians, and creatives from the world over calling it home, Brooklyn and its locals—with their grit to avant garde spirit—welcome diverse masses into its frenetic melting pot with open arms.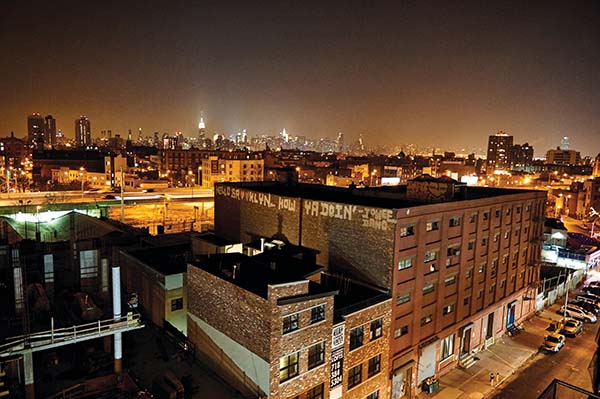 Whether we've seen it in movies, heard about it in songs, or longed for it mulling over photographs in books and magazines, Brooklyn is an icon with iconic architecture, scenes, and attitude. From the Brooklyn Bridge to the Brooklyn Museum or Coney Island, to the inimitable spirit of locals playing out their lives on its famous streets, Brooklyn is a place of vast contradictions and deep romance—as documented in Brooklyn Photographs Now, a brilliant new publication featuring 250 images by well-known and emerging contemporary artists.
Photographs coming from the likes of Joel Meyerowitz, Ryan McGinley, Michael Eastman, and Jamel Shabazz show the changes and movements through cityscapes, portraits, vignettes, and process-oriented photography—largely never-before-seen photographs documenting the physical and architectural landscape; each exploring an off-centred perspective of how creatives and documentarists view this vibrant borough in the 21st century.
Edited by Marla Hamburg Kennedy (a leading dealer and adviser for 20th and 21st century, art with an emphasis on contemporary painting and photography; with more than 30 years of experience in the fields of photography, contemporary art, and publishing) and published by Rizzoli as a 240-page hardback, Brooklyn Photographs Now is a must-have coffee table addition for any lover of the city and its sights; a vital document of one of the world's most iconic urban landscapes.