Most people have the idea that to have a modern home you have to spend a fortune. What if that preconception is wrong, and that you can do it yourself without being heavy on your pocket?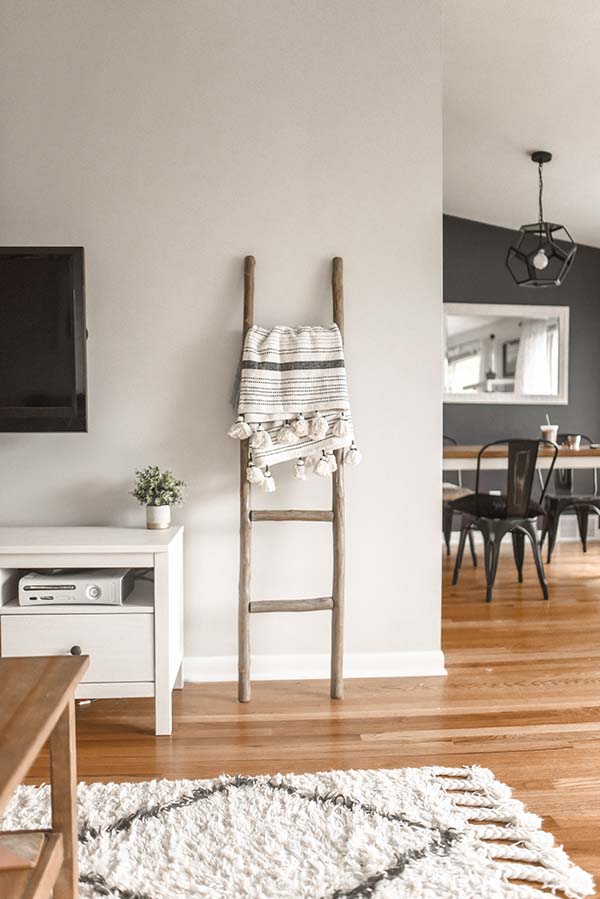 An interior decorator will always help you to make changes and do things that will make it look modern, but do you know that you can do it yourself by making a few simple changes? These quick ideas can help you modernise a space on a budget.
Make more walkable space: If there is no space in your home to move around due to furniture, it is the first thing you should take care of. Remove the heavy furniture to make some space. The more space there is the cleaner and more contemporary it can feel. If there is furniture that is required, keep them, but consider repositioning them in such a way that more empty space is created. 
Look at the floor: The best way to give a fresh look to your home is by changing the flooring. Of course it can cost a fortune, but if you choose laminate flooring you may be surprised how cheaply you can make a major impact upon the overall feel of your space. Laminate flooring opens up a huge array of design decisions; you can choose laminates of different designs that match with the room, making your home look elegant and modern. You can even choose different laminates for different rooms, giving each space a unique feel. 
Take care of the lighting: You cannot ignore lighting if you plan to redecorate your home. Light is the extension of the environment, and thus you must plan accordingly. Think about their positioning based upon the natural light and parts of the room or furniture you want to accentuate. For example, an upward light can draw attention to a work of art, bright spotlights can liven up a room that has little natural light. You must also think of the mood of the space while you select light for any particular area; and consider design statement lamps to offer more subdued lighting. 
Paint your walls for a fresh look: Painting can be relatively inexpensive, and can make a major impact. When opting for a more modern look, where better to start than with colour? As fashions change by the season, so too does our feeling toward certain colours, and there's nothing worse than your walls being dressed in colours that have progressed way beyond en vogue. Scan interior design magazines, Pinterest, and even the catwalks for on-trend colours that can bring a contemporary feel to your home.
When looking to make a big impact on a little budget, consider big changes. Replacing the flooring or painting the walls can have an enormous effect and completely change the feel of a space, and both can be done cheaply; repositioning furniture and lighting can even make an impact with no cost at all. Consider what you're looking to achieve, research looks that appeal to you, and make a step toward a more modern home.