Known for her bright and bold designs, Morag Myerscough has created a message of thanks for the frontline workers in Leeds, the colourful collaboration—led by curated street art project In Good Company, with support from Leeds-based advertising agency FYI, and Studio.Build—comprising of a huge billboard takeover at one of the city's most renowned poster sites.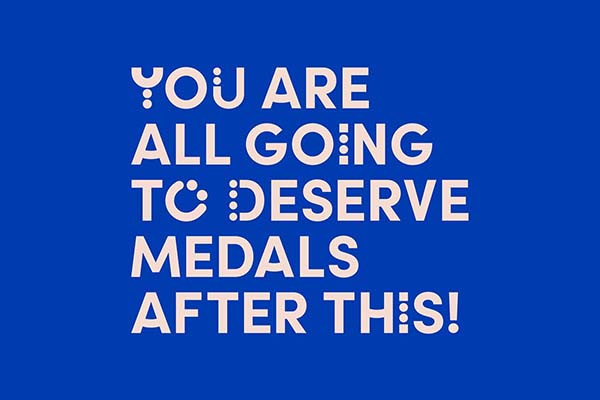 Sharply to the point and a poignant message for these unprecedented times, the buoyant message simply reads: "Our super-heroes, we love you". And who's going to argue with that? Myerscough's signature joyful style is emblazoned across the massive 48 sheet poster that sits proudly across four individual billboards on Hyde Park Corner; a prominent spot run by FYI.
"The moment In Good Company and FYI asked me I immediately said 'YES'," commented the colour-loving London-based artist on her Instagram page. "I wanted to show how much we appreciated all the work the frontline workers are doing and hopefully bring a bit of colour and words of love that might make a tiny difference on their way to and from work." An eager collaborator, the whole project was turned around in an impressive 72 hours.
The billboard—which will be intact for a total of four weeks—has been inspired by the national outpouring of gratitude to the country's NHS workers, In Good Company founder Laura Wellington hoping the piece brings a smile to those working tirelessly on the frontline in Leeds and beyond, whilst encouraging creatives in the UK's other cities to support their heroes of the moment.
@moragmyerscough
@ingoodcompanyleeds
@wearefyi
@studiodotbuild