Our very own Caña Magazine is not the only beer-related bit of publishing seeking funding right now, a second laudable project is currently live on Kickstarter — and its a bit of a cracker; Beer Yorkshire the coffee table book from photographer Mark Newton and independent magazine Hop & Barley.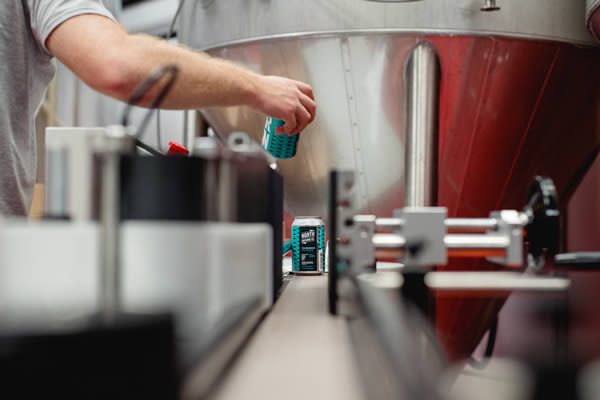 Newton is cool and calm behind the lens, a master of capturing moments of reflection; of woozy light and pensive shadows. A self-confessed beer geek, his transition to this world was a natural one, and he slots into the world of beer photography like a hand model would into a meticulously-crafted glove — Newton's is an inherent gift, and Beer Yorkshire is an ode to it.
Exploring the people and the stories behind Britain's contemporary beer movement, Hop & Barley is the glove for Mark's craft; a slow journalism salute to an artistry steeped in tradition. "With Hop & Barley's focus on storytelling, and experience of working in print, they were the perfect partner for the project," says the Yorkshire-based photographer who used his fascination with the local scene that surrounded him as a way to push his work in a new direction. "As the project evolved," he continues, "the scope of the project grew, and developed into a wider exploration of the county's brewing culture. From innovative startups to established family brewers, Yorkshire exemplifies the unique state of brewing in Britain today. It's been great to meet such a variety of people, hear their stories and document their work."
Featuring internationally-revered names in brewing like Magic Rock Brewing, Northern Monk Brew Co., and Ilkley Brewery; well-regarded bars, restaurants and retailers like Bundobust and The Tetley; and countless other places and people that make up Yorkshire's sonorous scene, Beer Yorkshire will be a fine art object printed and bound in Yorkshire; working closely with printers Pressision and paper suppliers G F Smith to ensure the specification best showcases Newton's photography.
Beer Yorkshire is live on Kickstarter now, go and show your support.
@beer_yorkshire
@hopandbarley
@marknewtonphotos