As if Native Union's charging devices weren't already enough of a breath of fresh air, the product design company have taken a step further for summer; adding a saltiness to that freshness by updating their popular braided cables with a maritime splash of red, white, and blue.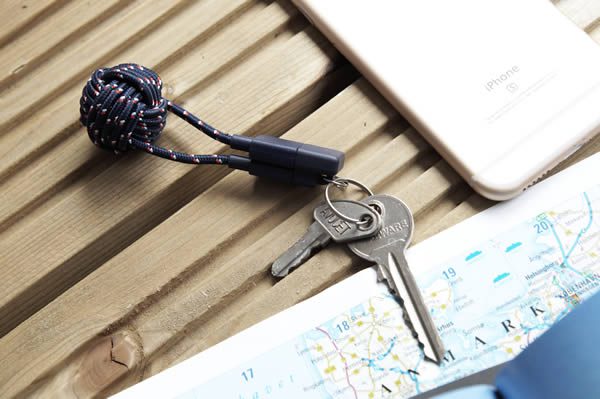 Overhauling a handful of bestsellers for their new Nautical editions, our favourites include NIGHT (a 10-foot wire with weighted knot which anchors your cable to a flat surface, and gives you more freedom with your device whilst it charges), and BELT (a standard length cable with its very own little real leather belt) — ideal for traveling and everyday use; putting a stop to a mass of puny tangled-up cables in your drawer with their weighty sturdiness and fine looks.
Telling us that their charging cables 'solve everyday frustrations', Native Union address annoyances like running out of battery on-the-go, or getting a crick in your neck from using your device while charging, 'our cables meet the demands of your individual lifestyle' they add. They're the real deal: made from top notch materials, and striding with a self-confident suaveness. Drop your anchors at these docks.