Located in the cultural heart of Liverpool—counting the Royal Liverpool Philharmonic Orchestra and Sir Paul McCartney's Liverpool Institute for Performing Arts as neighbours—new bar Papillon is a drinking hole and social space designed to capture the area's independent spirit whilst retaining the basic principle of a traditional public house.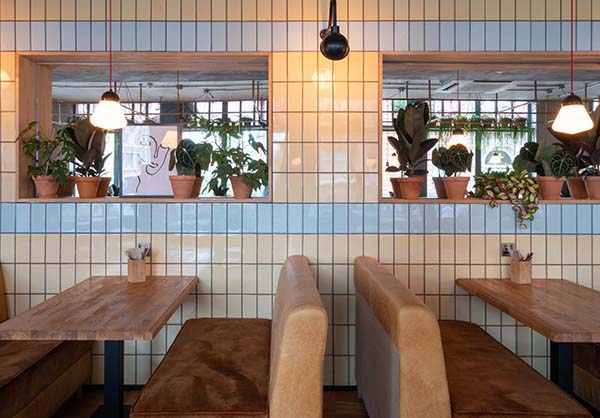 Designed by R2 Architecture, who also fitted out multi-use 'social space' HUS, lead designer Richard Eastwood looked to the great old pubs of yesteryear, places that were once "the heart and soul of the whole community," creating a venue for a modern audience, a haven for "the bohemian, the creators and scallywags operating from day to night."
The L-shaped space on Hope Street created some challenges, namely the linking of the property, which R2 Architecture overcame by introducing an L-shaped bar and over-bar structure. Equally, an excessive amount of windows may offer extensive views over one of the city's most renowned streets, but also threatened to enable the atmosphere to 'bleed' out; going against their aim to create a pub with warmth and soul.
Issues dealt with by the designers, today Papillon is a social space that borrows classic elements from the 'pub' yet bears little resemblance to the old-school pub aesthetic. The bar area is without a doubt the property's hub, whilst a notional 'lounge' area offers more comfortable banquette seating and commissioned artwork carves out an identity, negating the need for obvious branding.
With traditional qualities and Instagram-friendly interiors, Papillon is a fine addition to the Hope Street area and the city at large; a place of character, warmth and style.