Serving everything from takeaway coffee and breakfast dishes at the vibrant bar and restaurant through to locally produced plates that pay homage to classic international techniques, all-day neighbourhood bistro and wine shop, The Laundry, has opened its doors in Brixton; occupying the imposing old Walton Lodge, an Edwardian building on Coldharbour Lane.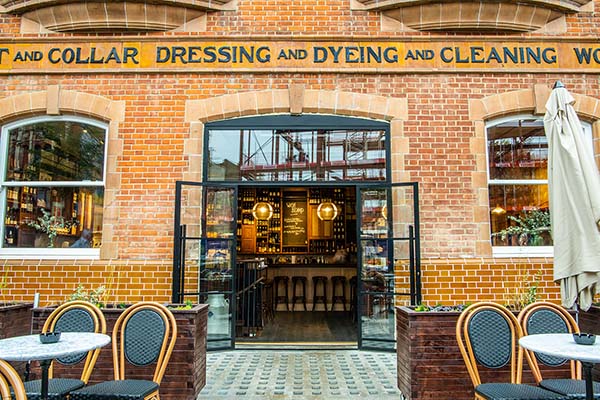 Founded by hospitality entrepreneur Melanie Brown—who, after arriving in London from New Zealand in 2005, worked in Peter Gordon's kitchen at The Providores and Tapa Room, Marylebone, the concept at The Laundry is simple: sourcing quality seasonal local produce (where viable), and bringing it to life with careful consideration, respect and creativity.
From fresh pastries, eggs on toast, house muesli, and The Laundry Sandwich (a mouthwatering affair with house-made chorizo, tomato chutney, béchamel, sourdough and fried egg) to an all-day menu that consists of everything from sourdough bread to oysters, Hereford beef, Norfolk chicken, and Cornish lamb, The Laundry Brixton is an establishment that champions some of the UK's most heralded and innovative farmers and producers.
A concise wine list complements the food menus, the 50 bottles on offer representing the very best from old and new world regions; enabling guests to try new varietals as well as providing representation from classic and well-loved makers.
Laid back and welcoming, interiors include original brick walls and tiled-floors, softened by antique mirrors, emerald greens and vintage furniture sourced by Brown. Banquettes, along with bar and counter seating, provide the ideal spot for small dinners, solo diners and couples; outside, meanwhile, sees a south-facing Parisian-inspired terrace sit next to Brixton Village, offering plenty of additional seating and the neighbourhood's premier position to grab a bite to eat, a fine glass of wine and pass a few hours people watching.