'Conscious consumerism' and 'conscious lifestyle' are buzzwords gripping the sustainability-forward world of contemporary design, but there's a warm authenticity and passion behind a new subscription box that sets itself apart from the crowd; Crafture a project with consciousness at its heart.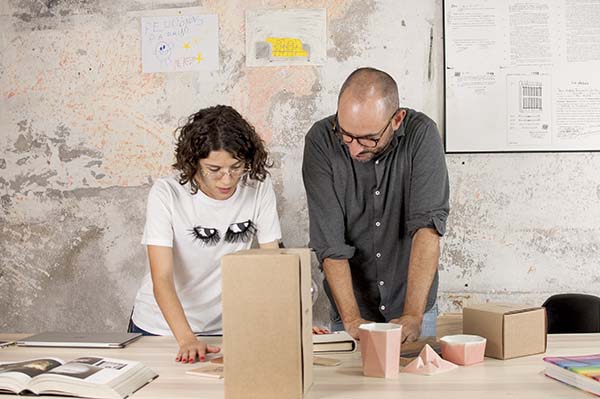 Committed to sustainability and ethical crafting, the fledgling brand—founded by Galician product designer Rafa and marketing planner, María—has already exceeded its Kickstarter goal, and is set to establish itself as a platform for both fans of quality craftsmanship and the world continuing to exist.
Crafture was conceived earlier this year with the desire to setup a quarterly subscription box of curated surprises; each one exclusive and handcrafted by artisans and independent creators from around the world, especially for you. Ethically- and sustainably-crafted for daily life, work and home, the Spanish duo promise that the objects will be authentic one-off pieces that seek to make the world at the same time both simpler and more interesting.
Do you consider yourself a 'restless creature' who loves objects created with passion and care by extraordinary makers? Do you want to form part of community of likeminded souls, people who appreciate great design, function, form and craftsmanship, collectors of valuable objects that slow consumption? Then Crafture was created for you.
Pledge your support today (five days remain) and await a little box of objects so extraordinary that they're guaranteed to put a smile on our face whilst supporting talented makers and helping to ensure that our planet continues turning.