Housed in a 1899 Neo-Renaissance building on the edge of Manhattan's Tribeca neighbourhood, Walker Hotel Tribeca provides 171 distinctive guest rooms in what was once a button and ribbon factory; the area historically known as the city's industrial hub, these days home to a host of hip restaurants, independent shops, coffee bars and—since 2002—the renowned Tribeca Film Festival.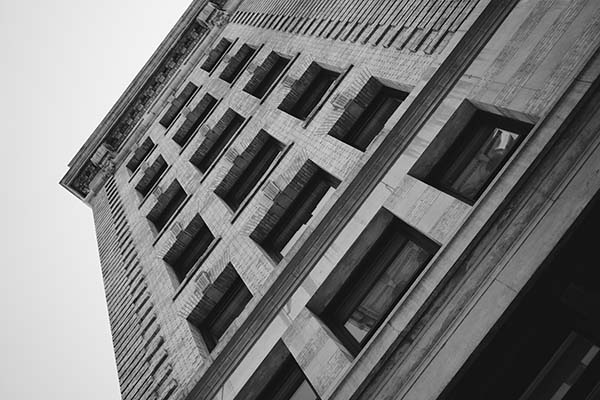 An imposing structure with classic New York feels, the 10-storey property—which takes over an entire 175-foot block front—is currently in soft opening, but is set to offer six food and beverage venues including a rooftop bar, subterranean cocktail bar, restaurant and communal lobby with lounge and coffee counter; a branch of the esteemed Blue Bottle Coffee is also on hand at street level.
Inspired by the surrounding neighbourhood, the guest rooms range from the Walker King rooms up to Cortland Corner King rooms, and are minimally furnished, leaving the large beds with Garnier-Thiebaut linens and impressive Manhattan city views to do the wowing. C.O. Bigelow amenities are best enjoyed under the rain shower in the room's marble-lined bathroom, whilst in the bedroom, a softer hue—achieved through herringbone wood floors and tobacco leather professor chairs—adds a charm and warmth to this Lower Manhattan hotel.
The lobby space is furnished with mid-century and classic furniture, rich textiles, and contemporary light fixtures; it is quite the welcoming spot to grab a morning coffee and pastry or afterwork cocktail. A 45-seat restaurant is set to bestow a vegetable-focussed menu upon locals and visitors; the Craig Shillito-designed dining room a light-filled space with an elegant, modern aesthetic.
Up on the 11th floor with impressive city views, The Walker Terrace—with room for 160 people—will again appeal to locals and travellers vying for exciting vistas whilst sipping a libation from a cocktail menu that nods to astrological and navigational allusions.
Blending the old with the new, the traditional and the modern, Walker Hotel Tribeca is a perfectly positioned property from which to soak in the chaotic hubbub of the city that never sleeps, and revel in the creative neighbourhood that surrounds it.