Applying the Japanese concept of wabi-sabi to their design for sushi chain Ryù's fifth restaurant, Ménard Dworkind Architecture & Design have been careful to preserve original features of the space—choosing a minimalist approach and palette to contrast with existing walls which, in keeping with the ancient concept, accept the imperfect, unfinished, and the mortal.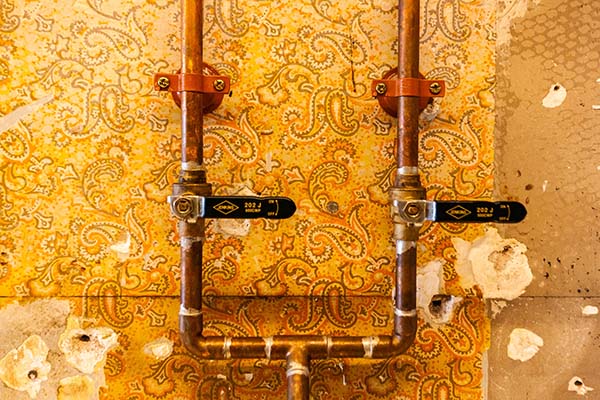 Located in downtown Montreal, the design at the Peel Street restaurant also pays homage to traditional Japanese woodwork, a floating structure made of interconnected wooden battens suspended from the ceiling; not only aesthetically very interesting, but designed to conceal the mechanical ducts above it. The installation of mirrors gives a repetitive effect, whilst lighting brings out the warmth of the feature.
A brass backbar running the length of the restaurant is stocked with bottles of sake and Japanese whisky, which guests get to enjoy from a choice of different seating options—be that at the bar; next to the exposed walls proudly displaying their wear and tear, on seats built into concrete with tables that have the appearance of floating; or upon green leather wrapped banquette style seating that runs along the restaurant's back wall, blending nicely in with various flora dotted throughout.
Warm, sophisticated and with that pleasing wabi-sabi sense of rawness, Ryù Peel is another winner from one of the best-looking chain of restaurants around.