Piloted last year as a pop-up with ex-Noma chef Leonardo Pereira, London restaurant Nutshell has found its permanent home in Covent Garden; owners Marwa Alkhalaf and Mohammad Paknejad bringing on-board head chef Jeremy Borrow (formerly of The Palomar) to showcase their traditional Iranian recipes with a modern twist.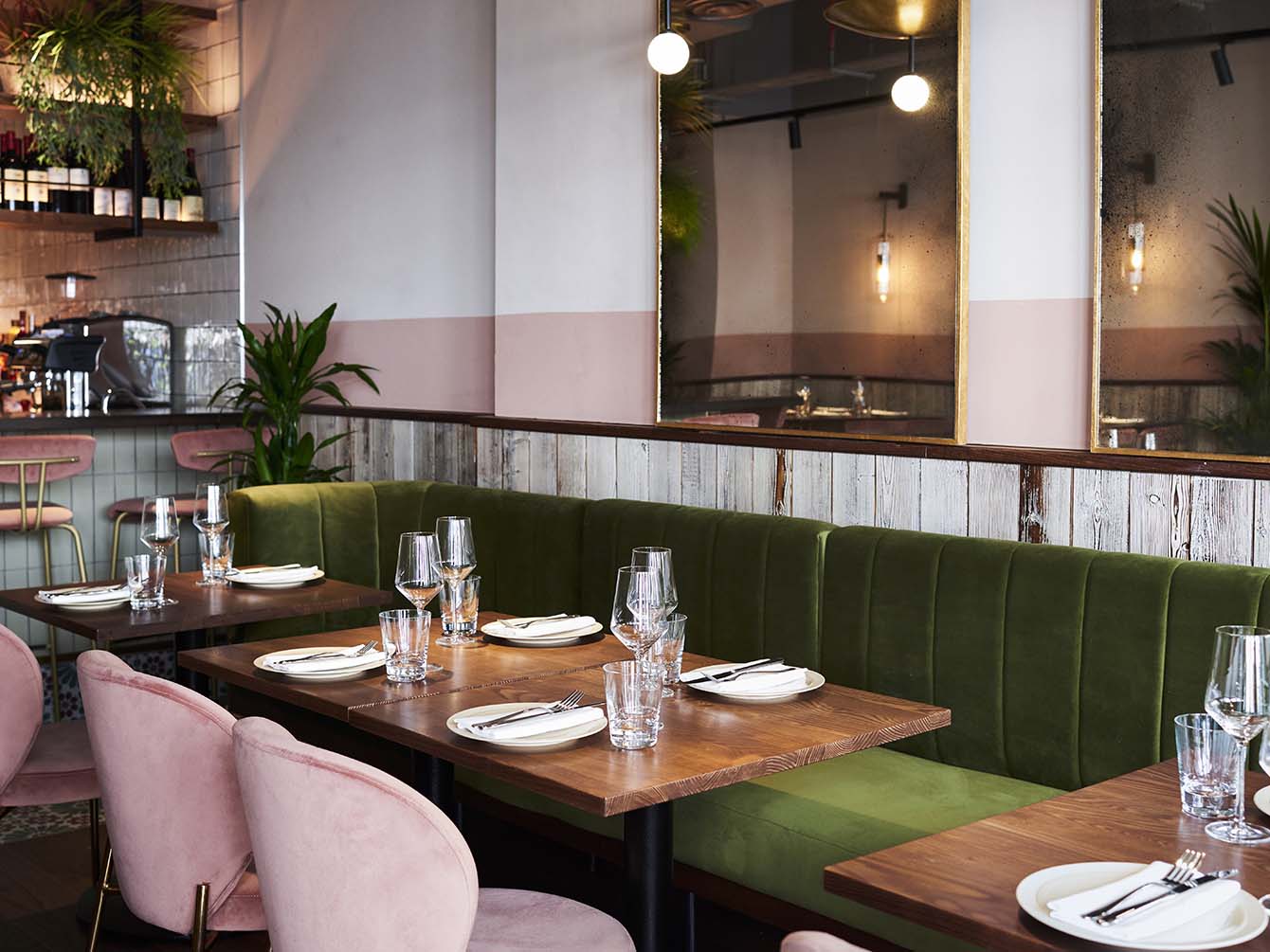 With some of the most interesting aspects of Iranian cuisine said to be found in the homes of Iranians rather than the restaurants of Tehran, B3 Designers—whose work includes Lima Floral, Bubbledogs Fitzrovia, and Lyle's—have created an authentically warm and welcoming atmosphere of home, whilst designing a contemporary space from which Covent Garden diners can embark on a journey through contemporary Iranian cuisine that will delight and awaken the taste buds.
Split over two floors, the 86-cover restaurant on St. Martin's Lane features an open kitchen and counter seating on the ground floor, with a second bar upstairs; each space different to the next. The colour palette with tones of green and pink and earthier tones is said to be "reminiscent of a pistachio orchard", whilst brass metalwork and surfaces of light marble and dark timber wood offer subtle contrast to make for a perfect combination of colour and ambience.
Highlighting the nuances of Iranian cooking, conveying that the country's cuisine goes well beyond the beloved kabab, the menu at Nutshell is packed with flavour that showcases the different climate, regions and ethic groups of Iran; sharing plates alongside signature dishes enabling diners to fully explore the menu by sampling a selection of tastes.
From Mezze to grilled meat, fish and favourite, Tahdig (a scorched rice dish with a crispy, golden, buttery crust) alongside rich, warming stews … simply put, London's diners will taste the breadth, variance and lip-smacking tastes of Iran in a Nutshell.