The Draycott, a California-inspired brasserie named as a homage to London's Draycott Avenue—the place where husband-and-wife co-founders first met—balances the ambiance of Europe with a convivial all-day environment, serving wholesome dishes using locally-sourced ingredients.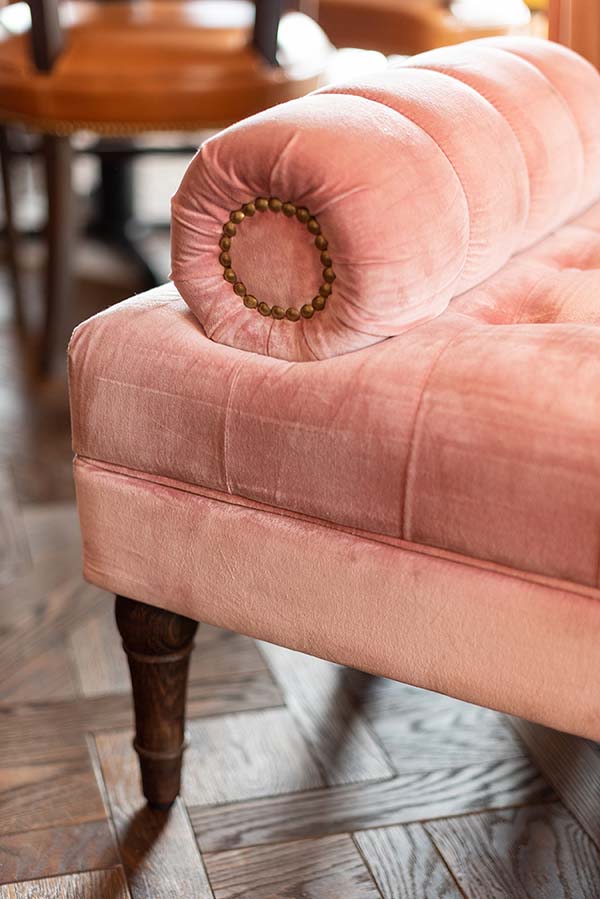 Located in affluent Pacific Palisades in Los Angeles, boutique interior architecture and design firm Fettle—who have a keen eye on the hospitality scene, having worked on the Hoxton Hotel Portland and Yard Sale Pizza, London—have created a space that features a fresh yet bold colour palette, including a coral-coloured coffered pink ceiling and leather upholstery in mustard and rich green.
Furniture has been custom designed by the studio who have offices in London and Los Angeles, and includes a chic marble-topped jewel box-esque bar and bespoke dining chairs that take inspiration from the traditional brasserie chair but upholstered in tan leather. An ornate ceiling, marble mosaic floor on the outdoor terrace and selection of local and European art hanging on the walls add a distinct sense of upmarketness.
Overlooking Palisades Village Park, the large terrace offers year-round outdoor dining, whilst for those looking for private dining and events, The Queen's Room provides seating for 26 guests in a space adorned with vintage gold frame French mirrors and two vintage glass chandeliers.
For LA neighbourhood dining, from morning, noon to night, The Draycott—with its contemporary take on classics such as shrimp cocktails, moules-frites, burgers and steaks—is a dapper new destination you'll overlook at your peril.