Following on from David Granick's The East End in Colour 1960—1980, Mike Seaborne's The Isle of Dogs, and Shirley Baker's Dog Show 1961—1978, book four in the Hoxton Mini Press collectable series, Vintage Britain, has been released; taking its readers on a nostalgic trip down memory lane to the days where dens, hopscotch, and good old physical exertion stood in place of soul-seeking screen addiction.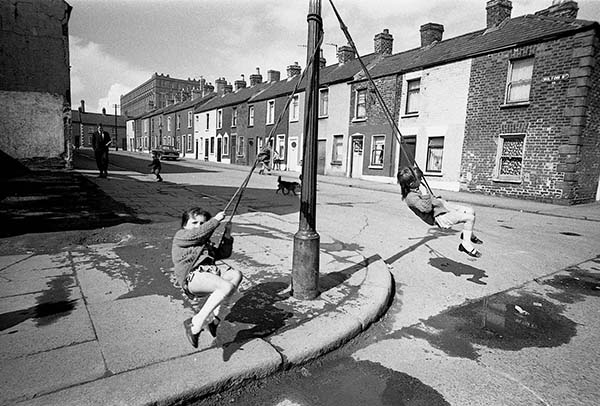 A 112-page hardback with the series's signature colour cloth spine, Paradise Street: The Lost Art of Playing Outside brings together a fine selection of riveting photography from 10 much-loved street photographers including Shirley Baker, Paul Kaye, Margaret Monck, and Martin O'Neill, all courtesy of the Mary Evans Picture Library with images spanning the 1930s to late '70s that each captured a wistful record of past freedoms, unaffected joy, and curious exploration.
From street corners to alleyways, the publication shows how the streets of Britain's inner cities some 50 plus years ago were a playground of curiosity and adventure, dirty clothed children having fun with sweeping brushes, skipping ropes, makeshift cricket pitches (chalk and old wooden crates making a grand job), wall-climbing, play fighting, snowball rolling, and plenty more roguish behaviour aside.
With many of the photographers living as well as working among the people they photographed, the Hoxton Mini Press-published Paradise Street is a touching reminder of yesteryear in an age where innocent mischief has been replaced by moral panic and the disturbing rise of the attention economy.