Shot with Kodachrome film, David Granick (1912—1980) photographed the narrative-laden streets of London's East End from his home district of Stepney to Whitechapel, Spitalfields and beyond; capturing a unique moment in the area's rich history by way of tens of thousands of starkly honest images.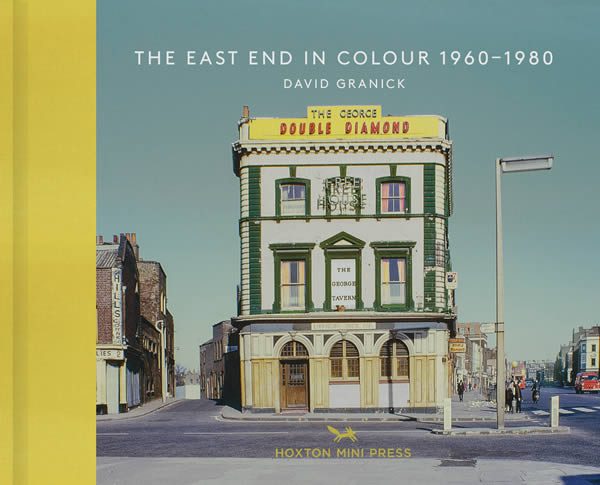 Capturing the raw quintessence of a London that no longer exists, the scars of the war still fresh, Tower Hamlets Local History Library & Archives acquired Granick's staggering collection 35mm transparencies—each meticulously dated with exact locations—upon his death in early 1980s; preserving them until they were rediscovered almost 40 years later by East End photographer Chris Dorley-Brown. 
Little is known of David Granick, a Stepney resident his entire life, the images he captured of neighbourhoods on his doorstep are his legacy. Many previously unpublished, the candid portrayals of East End life form the latest publication from Hoxton Mini Press, The East End in Colour 1960-1980 presenting an iconic area of London on the cusp of social change, from the brutal dominance of the Krays to the first artists moving into East London's abandoned buildings; all compiled in a handsome 144-page hardback publication, available in three different coloured pastel spines.
A journey through the 1960s and '70s, the launch of The East End in Colour 1960-1980, coincides with an exhibition of the same name at Tower Hamlets Local History Library & Archives (running 3 February — 5 May), featuring Granick's momentous images along with a selection of free talks, screenings, and guided walks.