There are no jokes left for what Dalston has become in the 2010s. Vice made them all. Literally. The Tumblr kids have GIFfed the East London suburb into oblivion, its retro '80s (then '90s) clubs with moustached DJs playing sets entirely comprised of trance cassette tapes bought from Birkenhead's indoor market have saturated the neighbourhood that superseded Shoreditch as London's-most-gentrified.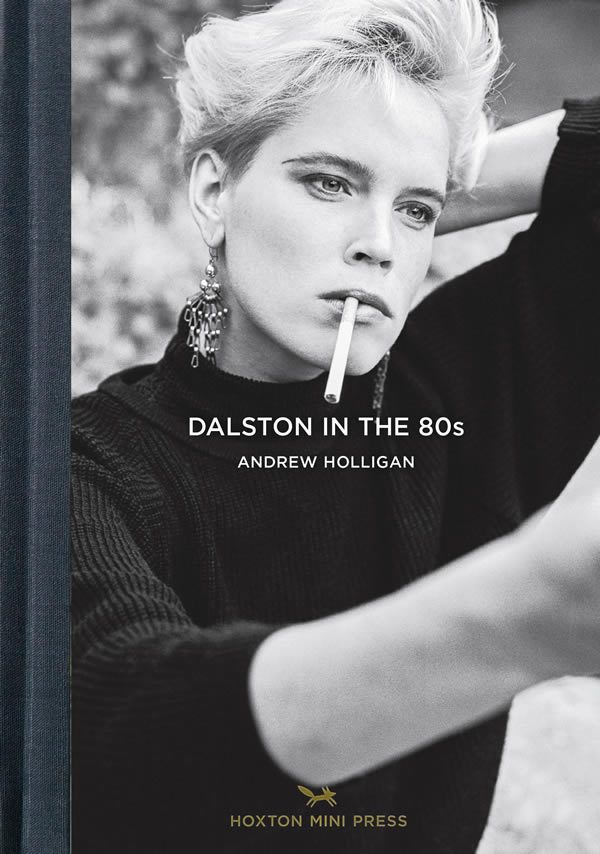 Dalston has eaten itself, but what lay in wait for its visitors when B. A. Baracus and Ellesse tracksuits were cool the first time around? Pre-gentrification, Dalston was a very different prospect; but no less an interesting one. Raw and resolutely East End, this is how Andrew Holligan found it having left New York (where he worked as a fashion photographer) in 1984. Going on to spend 15 years in Hackney, the irony of fashion scenes and full circles will not be lost on the photographer who has captured it all from the Alaskan Tundra to Australia's deserts, but it was Dalston's very real sense of humanity and real-life characters that charmed Holligan in the midst of Thatcher's reign.
Shot on a 1950s Rolleiflex camera, 1980s Dalston is captured in all of its divisive glory — yuppies and anarchists, immigrants and the true working class; Holligan's imagery is a moment in time consigned firmly to the history books, brought to life here, in another splendid publication by Hoxton Mini Press. The 13th in a series that documents the essence of East London, Dalston in the 80s is 96 pages of the infamous neighbourhood as you've never seen it before; a resounding testimony to the power and importance of street photography.