There's nothing better than a little competition to encourage us to push boundaries and achieve our best work—and don't those clever minds behind the A' Design Award & Competition know it; as they once again reveal the annual World Design Rankings chart.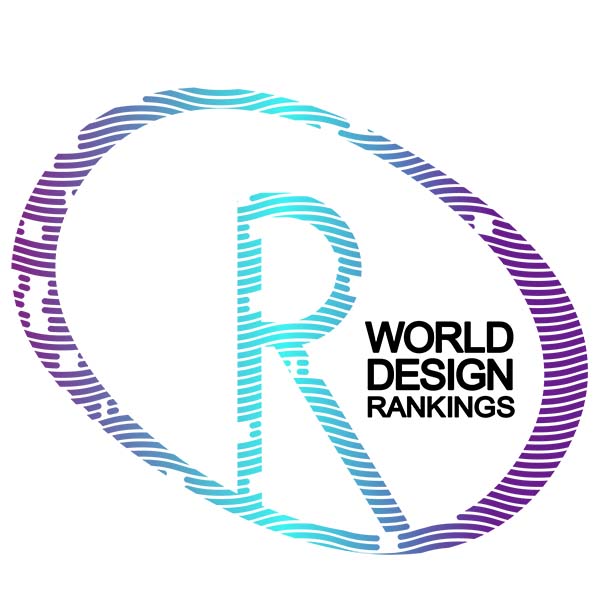 World Design Rankings (WDR) ranks countries based on the number of designers that have been graced with the A' Design Award. Participating designers currently represent 99 countries, and scores are allocated to Platinum, Gold, Silver, Bronze, and Iron winners before being added together. Simply put, if a country has a high level of representation, there's more opportunity of ranking higher. Of course, great design is recognised too, Iron Design Award winners receiving two points and Platinum Design Award winners a whopping six.
The United States of America—current frontrunners with 737 awards and 2,762 points—maintain first position from last year, and China and Japan remain in second and third place respectively; flexing their design innovation muscle and thirst for healthy competitiveness. If you're a creative or designer—perhaps you're from one of the top three countries and want to keep them in their rightful place, or perhaps your country is presently ranking lower and you want to help them fly up the World Design Rankings—you should register and submit your work to the A' Design Award and Competition 2019. Not only will a panel of experienced academics, prominent press members, and established professionals cast an eye over your designs, you could walk away with one of international design's top honours.
You have until 28 February to submit your work. Winners will be announced 15 April 2019; the results published on We Heart shortly after. Until then, we've picked our favourite designs from the most awarded designers of the top 12 rated countries … can you do better?