Setting up a 'third wave' micro-roastery in Milan might be a daunting prospect. After all, isn't coffee in Italy the highly-concentrated, thick black liquid known the world over as espresso? In a city—and country— often doggedly resolute in its long-set ways, pushing 'speciality coffee' might seem like a challenge.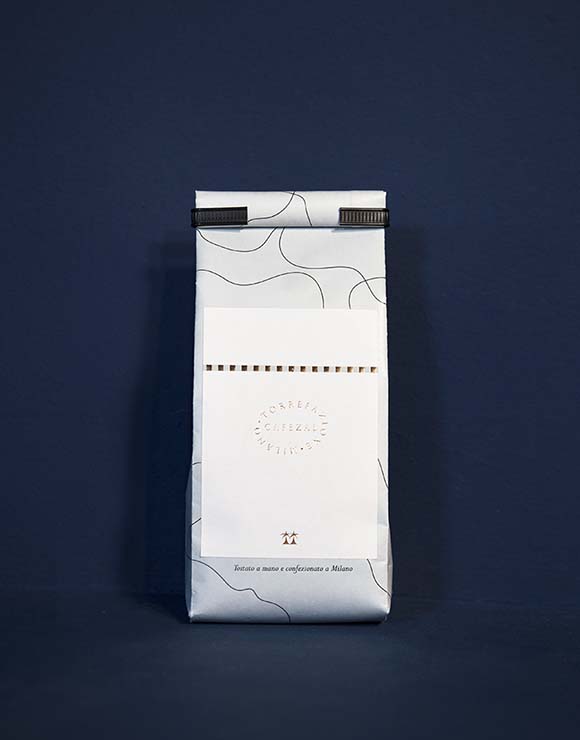 Two Italo-Brazilian friends—co-founders of Cafezal—were undeterred by the weight of Italian tradition and, inspired by the 'third wave coffee' they had experienced in London, the idea for Milan's first first boutique micro-roastery was born.
Meaning 'coffee plantation' in Portuguese, Cafezal serves specialty coffees (and killer brunches) from their flagship store in the hip Brera design district—harvested in farms with a particular climate, geographic characteristics, and attention to detail from farm-to-cup, they duo have embraced the movement that follows the 'second wave' that big name coffee houses had ushered in with their global ubiquity.
Milanese-based architects Studiopepe have blessed Cafezal with drop-dead photogenic interiors, interpreting the roastery coffee house in a post-modern urban environment. It will surely be a first port of call for design fans flocking to this area during Milan's world-renowned design week. Colourful bespoke furniture complements darker finishes, whilst an intelligent use of patchworks inspired by elements of nature—alongside black marquinia marble, satin copper, and the star of the show: the La Marzocco coffee machine—complete this handsome fit-out.
If there was ever a way to move the famously fashionable city of Milan into the next wave of coffee, Cafezal's allure and style was it.
@cafezal.milano
@studiopepe_official