When a bar gets named after a host and performer renowned for exuberant nights of live music throughout the '60s, you know it's going to be a good one, and Dean's One Trick Pony—situated on the ground level of the LINE Austin—is a liberal dive bar with an impressive list of spirits, wines, cocktails, and beers alongside lip-smacking bar food favourites indulgent enough to soak up all of the former.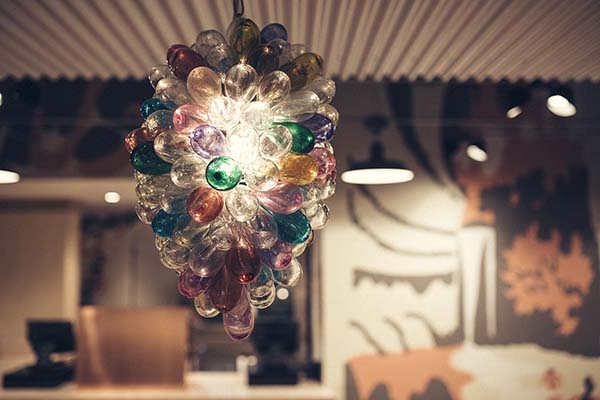 With the hotel located in the former Crest Inn—where Don Dean presided over the famed Club Seville members-only dinner and dance club between 1965 and 1968—Dean's One Trick Pony nods its cultural legacy and diverse influences. This being a Sydell Group venture, though, expect a thoroughly contemporary take on the classic dive bar spirit.
Sean Knibb, whose impeccable touch for progressive interior aesthetics is felt throughout the hotel at large, has combined local and global influences to devise the space; which sits somewhere between tiki, dive, and Instagram-friendly modernist. A mural courtesy of Austin-based Drew Liverman brings character to the walls, whilst a shuffleboard—a hallmark of many a fine dive bar—gives LINE Austin's take on the American institution an air of authenticity.
With fat juicy burgers and snacks like 'Disco Fries' and a Mexican shrimp cocktail served michelada-style accompanying signature cocktails (conceived by mixologist Brian Floyd) like All Time High (tequila and watermelon) and the Pink Pony (frozen Aperol pink lemonade), and a revolving door of dessert offerings—including soft serve and pies—put together by pastry chef Ashley Whitmore, the laid-back, fun-orientated offering at Dean's One Trick Pony is one dapper Don himself would've relished.