Formerly home to a glamorous cocktail bar, Kiev joint Punkraft is now attracting a different crowd. Selling one of the widest selections of craft beer in Kiev, these days the vibe is more down-to-earth, interiors combining the right amount of grunge and futurist industrial, and beers served across 24 taps and fridges to attract a hip crowd searching good times and good brews.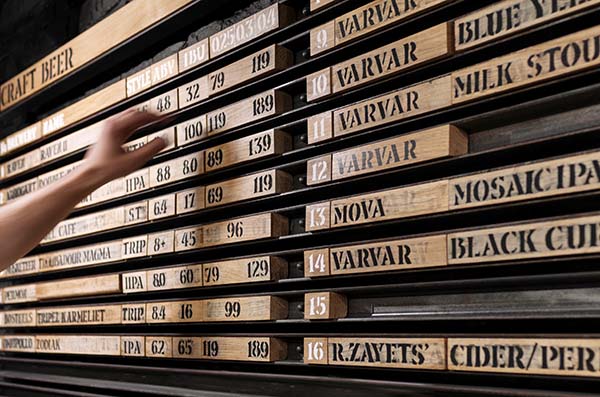 Kiev-based interior design studio ater.architects—inspired by the industrial aesthetics of beer equipment and the philosophy of the craft brewing movement—opted for stark materials such as stainless steel, cold rolled metal, concrete, and neon to create a 'rebellious' space in the bar area; switching to softer and more natural materials like oak wood, textiles, and muted light in the craft beer bar's communal spots.
Split into three zones, guests will encounter the 3.5-metre-long bar and its 24 beers on tap; vintage arcade machines loaded with iconic titles such as Pacman, Space Invaders, and Street Fighter; walls scrawled with both aggressive tagging and beautifully crafted street art; and a chill-out zone decked out with comfy sofas, perfect for when DIPAs or heavy stouts start to take their hold.
Bringing back the essence of 'the pub', but in much better health, Punkraft is a craft beer hall, a disobedient bolt of futuristic style fused with retro good times. As the craft beer revolution grips the world, brace yourself for the brilliance of Kiev's latest addition.