Encapsulating the resonant spirit of French cinema's glory days, new Kiev speakeasy Pink Room has been designed with the desire of adding a little je ne sais quoi to the Ukraine capital's existing speakeasy scene.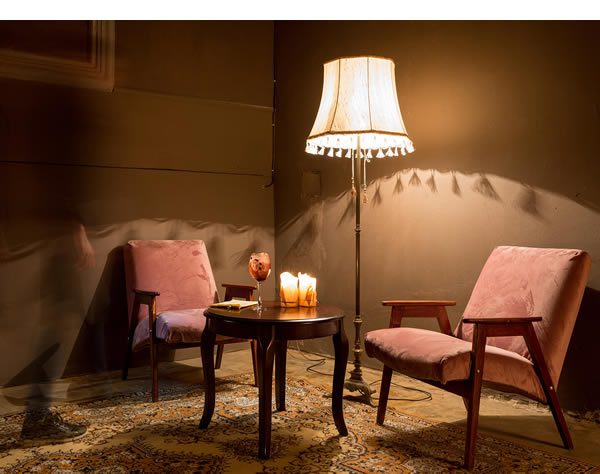 Occupying a tiny 60m2 footprint, you'll find Pink Room tucked underneath the stairway of a historical cinema in the city centre. Obtaining the secret entry code from the owner is one thing, finding your way in passed the replica of an iconic poster by Belle Époque master Jules Chéret (where Sofia Square replaces Paris) another. It's worth the effort, though, once inside Alexander Osipov prepares classic cocktails with a twist; many based on Grand Marnier, Grey Goose Vodka, and other French liqueurs.
Circle Line Studio put the interiors together — copper cocktail tables, velvet sofas, vintage lounge chairs, and antique mirrors (which help in creating the illusion of a larger space) all coming together under the elegant haze of dusty pink. Set over two floors, the lower floor bar runs parallel to a row of old cinema chairs, the top floor is reserved for DJs who supply the fun factor in front of screenings of silent movies.
An old school speakeasy, the neon Shhh reminds guests that they should keep Pink Room's secrets to themselves after leaving.