Ian Schrager's innovative vision expands with the opening of The Bodrum EDITION, an Aegean utopia with 102 guest rooms, bungalows with private pools, and—for those among us who have the cash to splash—a 14,000 EURO-per-night four-bedroom private villa with additional quarters for staff, boasting its own pool and sauna area with ultimate privacy for those seeking true refuge. Fancy.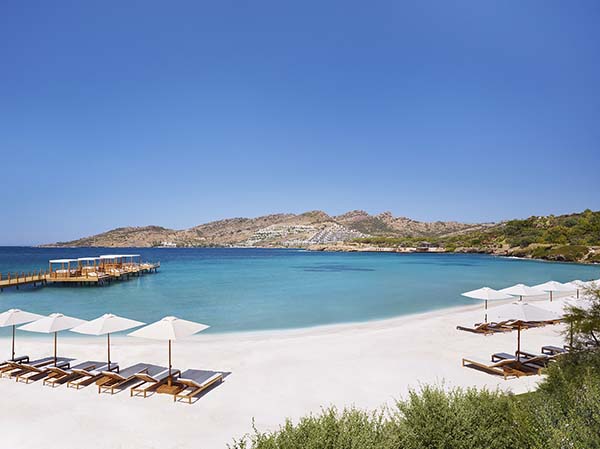 Set over 72,200 sq ft on the Turkish Riviera, the hotel draws inspiration from local influences and natural resources, infusing them with the spirited EDITION twist to create a destination that balances sophisticated design, personalised and attentive (whilst never overbearing) service, and a hospitality programme that reflects the very best of the property's immediate surrounds. A natural amphitheatre, this a hub for recreation and socialising in the Yalikavak Bay.
Bodrum—once an ancient city known as Halicarnassus of Caria, and known for the site of one of the Seven Wonders of the Ancient World (the Mausoleum of Mausolus)—is today an international playground for sun-seeking hedonists of a discerning nature, something guests will experience through the hotel's many plush amenities: an infinity pool with unparalleled views over the twinkling azure waters of the bay and marina, spa with Turkish Hammam, salt treatment room, sauna, steam room, plunge pool, and 14 tranquil treatment rooms.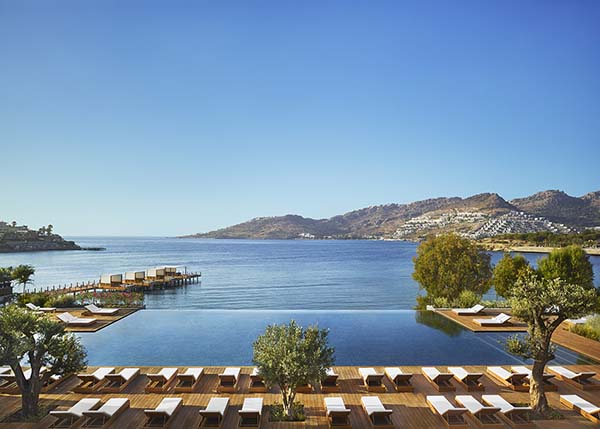 For hungry travellers, The Bodrum EDITION offers up some seriously esteemed culinary offerings, with Peruvian chef Diego Munoz (formerly of El Bulli and Mugaritz) at the helm of BRAVA and KITCHEN, the hotel's two signature restaurants, whilst a 350 ft white sand beach where guests can arrive by yacht from nearby Greek islands is one of the main social hubs of the resort, offering a casual-cool beach bar, private cabanas, and elevated cocktails.
Designed by Christophe Pillet, The Bodrum EDITION is a magical sanctuary that fuses luxury with nature—366 native olive trees, a fixture of the breathtaking Turkish landscape, run throughout the property, whilst hand-cut local marble and almost 30,000 white pebbles add to the design hotel's quintessence of sustainability and considered cohesion with its inimitable locality.