Situated on the Costa Blanca and spanning over 120 miles of coastline, the Alicante province is quite the utopia for travellers in search of sun, sea, and sand. Its proximity to the Mediterranean and some 2,800 hours of sunshine per year, coupled with easy access from across Europe, make Alicante an attractive draw for sun-starved Europeans. Those with a thirst for culture, too.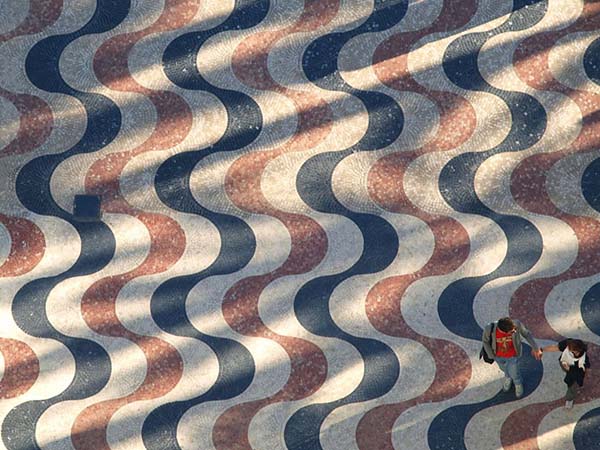 Extending from the town of Dénia in the north to Pilar de la Horadada in the south, Benidorm is the region's infamous epicentre, uniquely popular with British and German tourists, however travel just 45km north west to Alicante, and you arrive in a town that is at odds with the brashness of Benidorm; a place of medieval history, a packed cultural programme, and—thanks to the ridge of small hill to the north of the town—a milder and more temperate Mediterranean microclimate than its neighbours.
Regardless of when you visit the capital and its namesake surrounding province, there really is a lot of everything for everyone. To guide you through the very best of this historic port city we've put together a guide—in collaboration with the fine folk at dealchecker—that has a heavy slant on cultural travel; choosing a few of our preferred artistic activities, design-conscious hotels, and gastronomic offerings.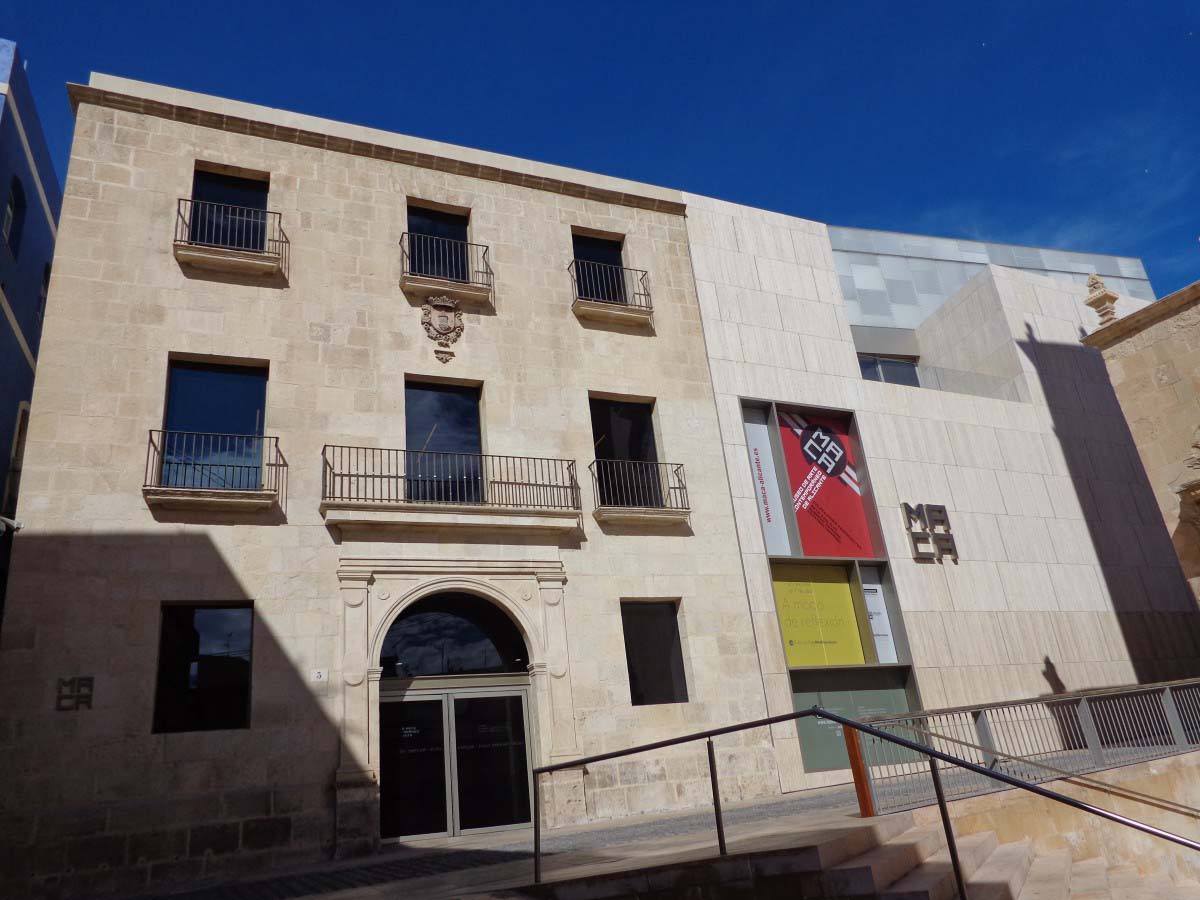 Once you've had your fill of meandering through Alicante's wonderful Old Town, walked the palm-studded Explanada de España, and spent ample lazy afternoons tanning on the beach, head to the Museo de Arte Contemporáneo de Alicante (MACA), a museum that houses regular exhibitions of 20th century and contemporary art, alongside three permanent collections. Having undergone a major renovation in 2011, a new modern building extends on the original Casa de la Asegurada; the oldest remaining civil building in the city, built in 1685.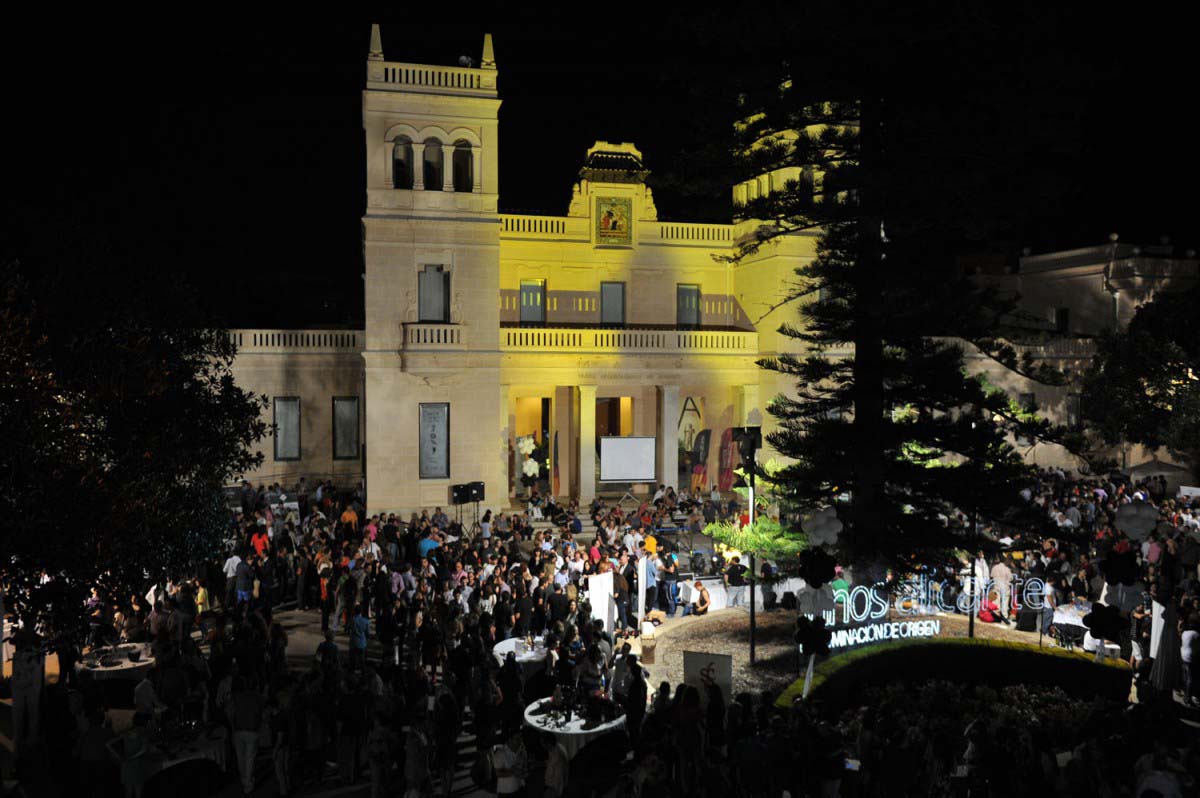 The Museo Arqueológico de Alicante (MARQ) is a must for lovers of human activity, the space divided into various thematic galleries each displaying collections of classified and catalogued finds. Much more than a museum, MARQ is a is a multi-use and versatile venue, a professional institution and renowned educational space, and patron of key archaeological sites throughout Alicante.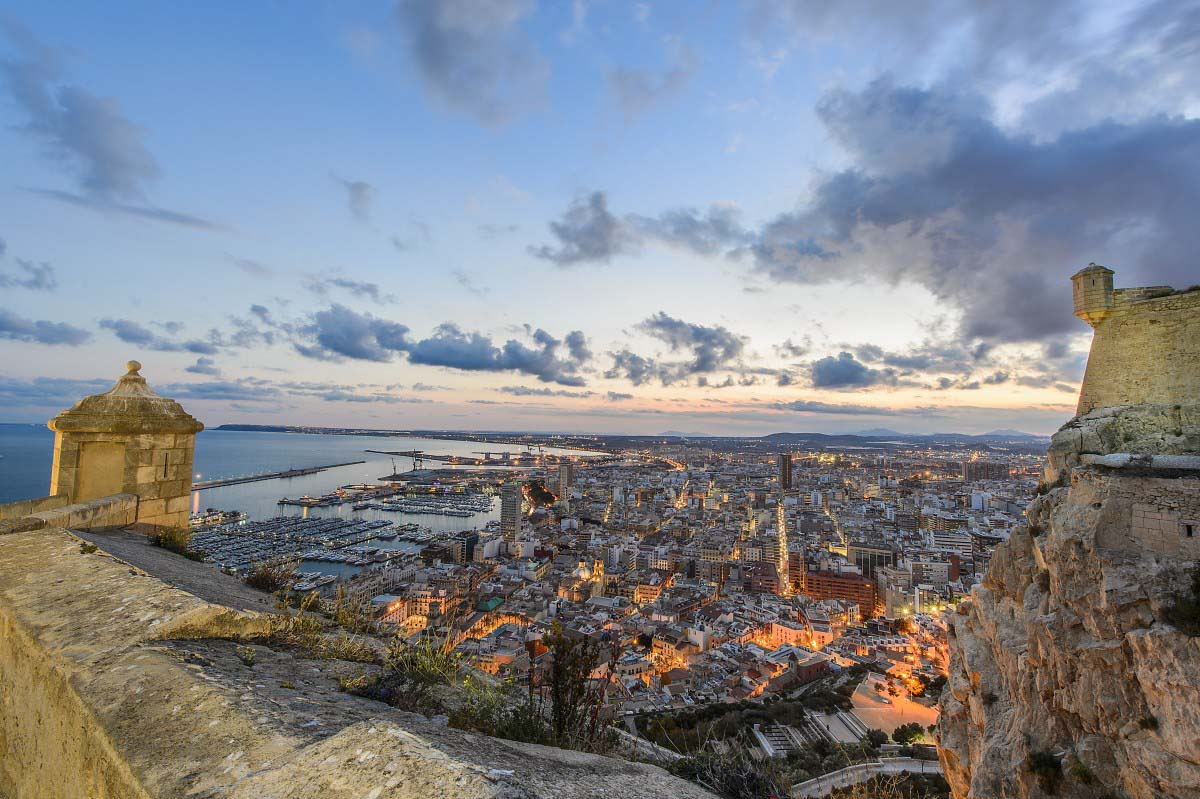 Located close to the museum is the Castillo de Santa Bárbara, or at least the lift to the top. Perched on top of M­ount Benacantil, 169 metres above the city, the site boasts one of Spain's largest mediaeval fortresses and killer views over the Med. A characteristic image of the city from El Postiguet beach, Mount Benacantil has the hallmarks of a human face—earning it the name: The Moor's Face. Accessible by foot or car, the castle is open 7 days-a-week and free to visit.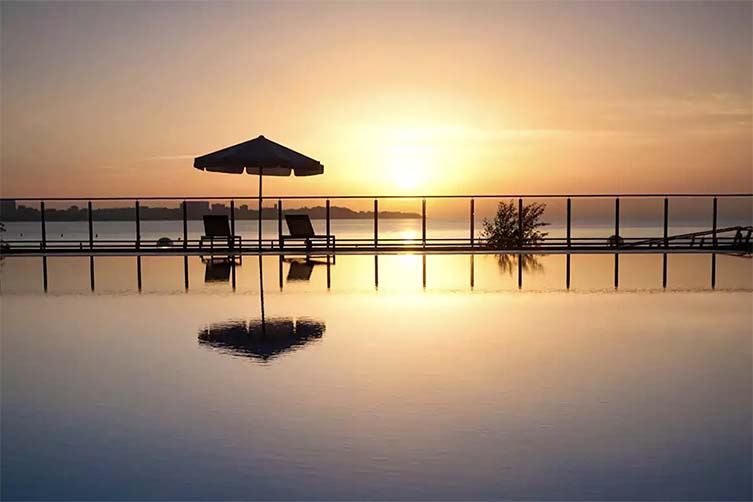 For those who decided to embark on foot to the castle, it's time for a treat. And what better than a refreshing glass of beer (caña) or a copa of local vino whilst watching the sunset from the poolside of the hotel Meliá Alicante? Located just off the Paseo del Puerto Viejo next to the sea, it's a wonderful spot to contemplate another fine day spent on the edge of the Mediterranean whilst contemplating the next.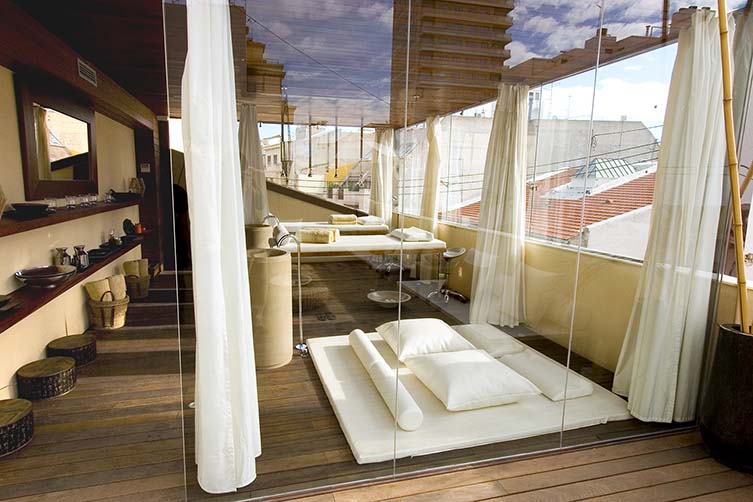 Our favourite place to lay our head in the city is Design Hotels member, Hospes Amérigo; the hotel's grand façade, Juliet balconies, and arched neo-gothic windows the perfect companion to its imposing white marble lobby; classic guest rooms decorated in a neutral palette; and very modern roof terrace with heated pool, restaurant, and views towards Alicante's castle.
Outside of the city but still in the province of Alicante, we adore the tranquility and aesthetic refinement of the adults only Hotel Boutique La Serena in picturesque Altea, and the designer rusticity of Cuatre Finques, a boutique hotel in Xali with 7 individually designed bedrooms and a range of relaxing treatments and activities; each a total contrast to the busy streets of Alicante.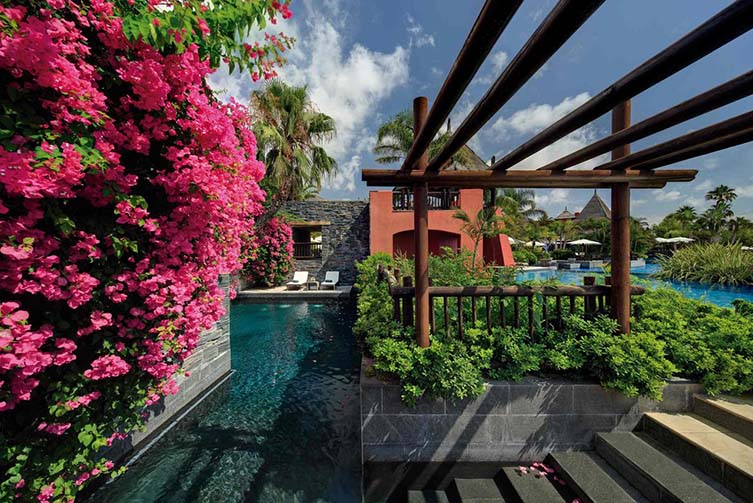 Located by Villajoyosa—a town known locally as La Vila, and famous for its chocolate industry—is somewhat of an Eastern surprise: Asia Gardens, a luxury hotel and Thai spa that looks like it's straight out of South East Asia. A retreat to reconnect with nature, guests can enrol in programmes up to a week long that include a host of massages, scrubs, and facials. With eight restaurants, a champagne bar and tropical garden (home to 20,000 seasonal flowers, 10,000 m² of lawn, and an almost 200 year-old Bonsai from Japan), if the wallet allows it, the hotel is one of the area's most Zen-like getaways.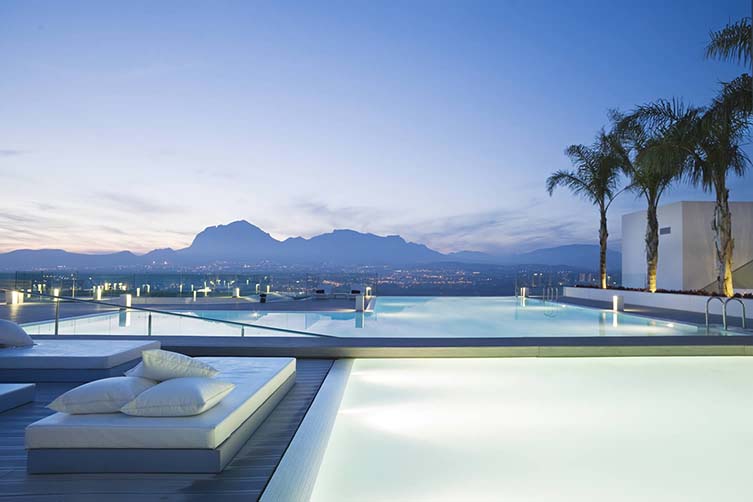 For those wanting to take the wellness to new levels, SHA Wellness Clinic is an award-winning international medical spa. Made up of five buildings—created by Uruguayan architect Carlos Gilardi, and European designer Elvira Blanco Montenegro—the resort (overlooking the bay of Altea in Alicante, Spain) features zen, Mediterranean and tropical gardens, waterfalls, swimming pools and hydrotherapy circuits as part of a seemingly never-ending list of offerings.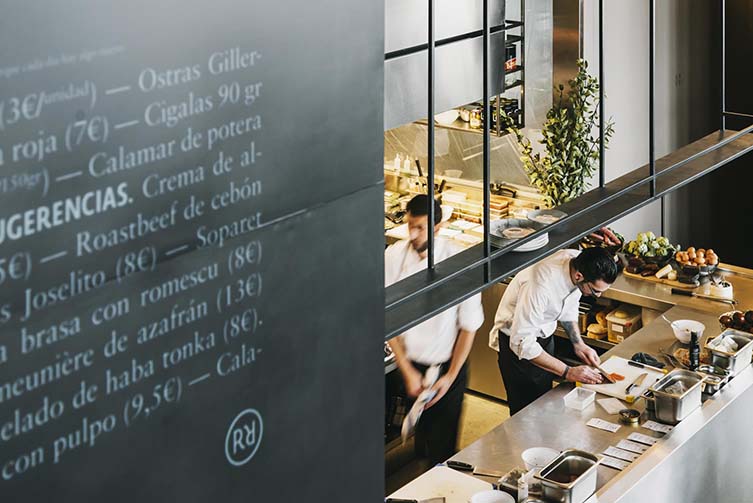 Back in Alicante, you can't leave without a visit to El Portal, a bar frequented by locals for its comprehensive wine selection, cocktail list, tapas, and larger Mediterranean-inspired dishes; whilst Terre—which takes its architectural cues from the 1950s—serves local produce with an international twist in a space accented by double-height ceilings and its open plan kitchen. Looking for some DIY fare? Mercado Central, an Alicante institution since the 1920s, is home to vendors selling fruit, seafood, meats, cheeses, and bread among other treats, and opens from 7.30 am. It's the ideal spot to breakfast on a coffee and croissant before stocking up on goodies and preparing yourself a picnic for lunch on the beach.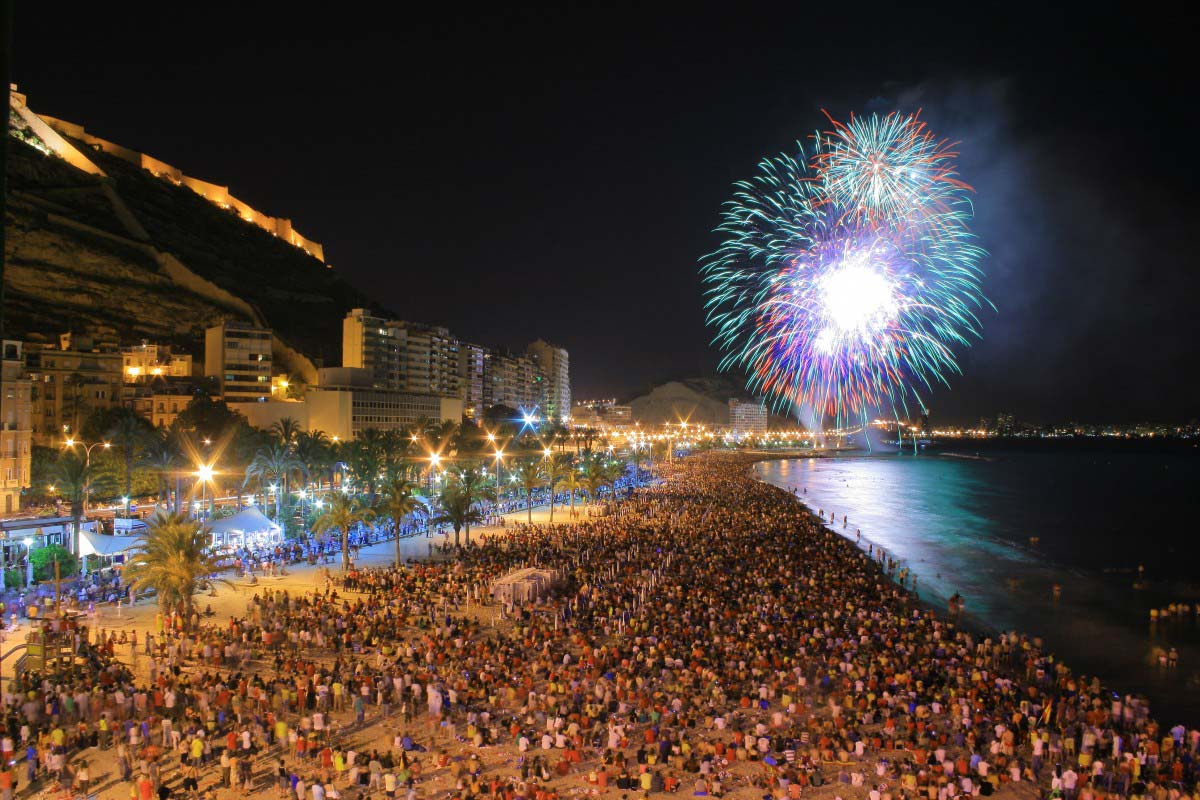 And what would a cultural guide be without mention of Hogueras de San Juan (Bonfires of Saint John)? An almost week long festival that ends on 24 June and features an excess of fire, papier-mâché, traditions, and barrel-loads of fun. As is the case with traditional Spanish fiestas, the revelries go on long into the night and the atmosphere is one of inimitable joy.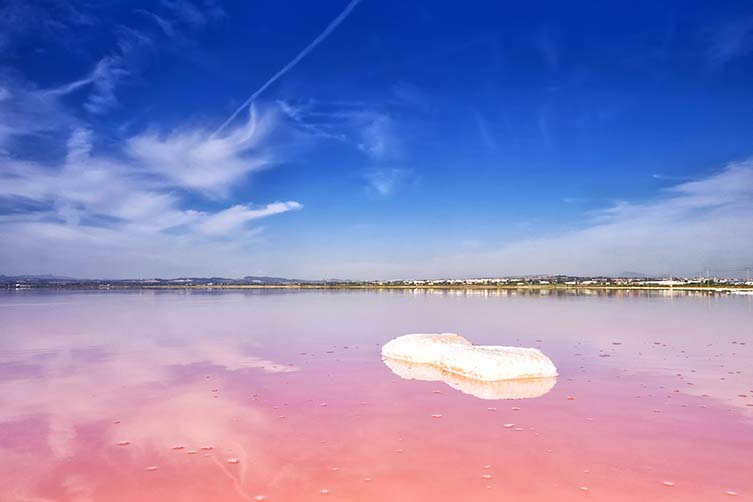 Finally, a bubblegum bonus in the shape of Torrevieja's incredible pink lakes. Straight out of the twisted and brilliant mind of Roald Dahl, the salt lakes' cartoonish hue are the work of a unique mixture of bacteria and algae: halobacterium (also known as salt bacterium), which thrives in salty places, and micro-algae Dunaliella salina. The two combine for a natural phenomena that will see any visitors totally winning at Instagram.
For more information, travellers swayed by our Alicante guide can peruse this infographic created by the folk at dealchecker: