High up on the 44th floor of Toronto's style-conscious Bisha Hotel, new restaurant KŌST (pronounced coast) is a Baja-inspired eatery that transports its diners to a paradisiacal island in the sky through fresh colourful dishes, refreshing cocktails, and relaxed design courtesy of local designers Studio Munge.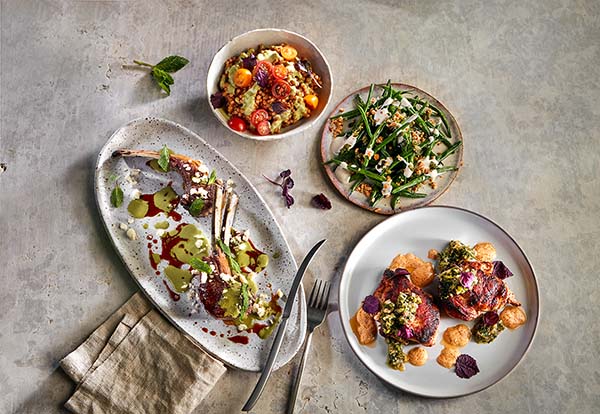 Start the day the right way, diving into Kōst's renowned energy bowl; avocado on toast; or eggs served a variety of ways. Settle in for a well deserved lunch, lingering over executive chef Ben Heaton's tapas style sharing plates and sandwiches, or secure a dinner reservation and sample a menu bursting with flavours of the Californian and Mexican coastlines.
As executive chef for the ICONINK brand—currently overseeing La Société, FIGO, BATCH, Estia, KŌST, and Weslodge; in both Toronto and Dubai—Heaton's sun-drenched dishes run from salads to ceviche, or house-marinated meats and seafood grilled to perfection; his healthy plates served as half portions, or whole for diners to share.
With unrivalled views over the city, this local hotspot transitions from indoor to outdoor through considered interior design. Capable of welcoming 90 guests inside, 60 outside in a combination of lounge and dining room seats (and an additional cocktail capacity of 260), woven cotton seating, rattan chairs, and chaise lounges occupy the bright space amid white oak wall paneling and jade, peach, and ivory marble—all making KŌST 'the' destination for people watching and city gazing high up among the city skyline.