Focussing on oft-unseen world of naturism, Naked Britain is British photographer Amelia Allen's first publication. Shot over a two-year period, it documents members of the British Naturist Society going about their lives within their community. It is a singing praise, a joyful proclamation of the frivolity of Britishness and being in the nude; reminding us to leave our insecurities behind and be grateful for all that we have.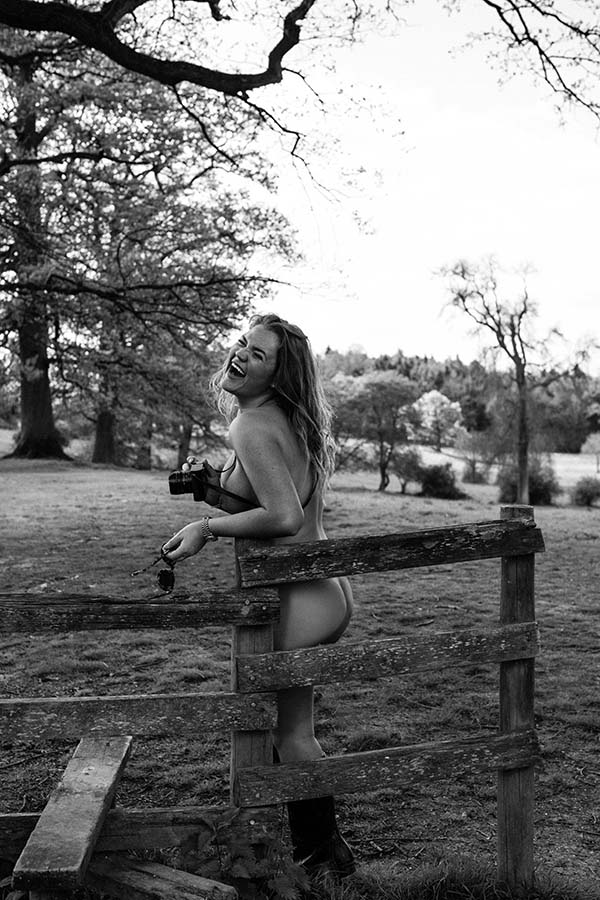 Still in her early twenties and with an overwhelming dedication to photography from a young age—and a hugely reputable list of clients within the fashion industry under her belt (having worked with the likes of Hermes and Temperley London)—Amelia's book displays an acute conscientiousness when capturing the human form as well as a natural ease and tenderness with her subjects that straddles both her photo documentary and fashion editorial works.
What really sparked the idea to shoot in a naturist camp?
I've always been interested in documentary photography, previously having shot Glastonbury Festival and Notting Hill Carnival. I wanted to look at another social documentary that was a complete migration from fashion, so naturism, shooting people without clothes, really appealed. Once I'd done a bit of research I was completely captivated, I wanted to know what it really meant to be a naturist. It was such a fascinating experience being welcomed so warmly into another part of society that was so alien to me.
I've also had a longstanding fascination with nude photography and its power to captivate viewers. However, we tend to always impose a sexual meaning to nude images. Why are we so okay with sexualisation but not with nudity? The more I researched, especially non-western imagery, I found nudes that were empowered and self-evident, without sexual subtext.
This pushed me towards creating a series of images like this, which were timeless and beautiful. I've always loved Elliott Erwitt's work capturing Paris with 35mm film in the '50s and '60s, they marked a coming out of the studio an into the world, capturing life. I thought how brilliant it would be to infuse some of this stillness and timelessness into my images of the naturists.
The subversion of all these subjects doing things you don't expect naked people to be doing is so light and humorous, but I shot in a whimsical and editorial style, which I hope adds a seriousness. I'd never want these images to be perceived as mocking.
It must have been a little overwhelming at first to bare all to strangers, or was it really liberating?
I think it was slightly daunting, the thought of being naked publicly is clearly quite scary, but I quickly learned that it really is all inside your own head; no one really cared or was scrutinising me.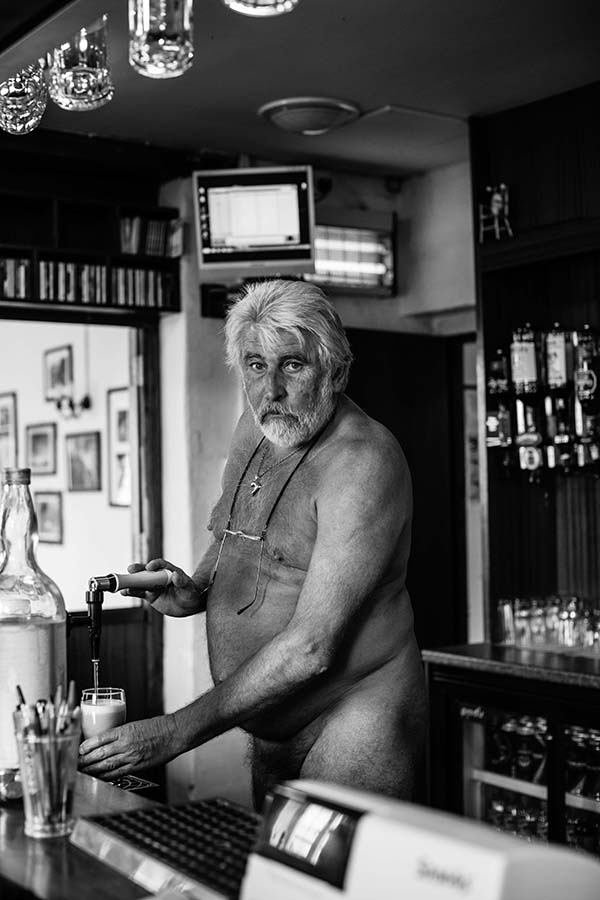 The first day I arrived at the naturist society as the only clothed person and was soon skinny-dipping with some families, taking some candid shots, which actually remain in the book today. To really get behind the project, I felt it was important to go fully nude and immerse myself in the community, and it really evoked a better response from my subjects. It helped me fully understand the psychology behind naturism and how it felt being totally at one with nature. When everyone is naked, there is such a liberating sense of equality and anonymity. I was soon really immersed in doing their day-to-day activities and making connections within the community. I love the sort of bumbling Britishness about it all: the swimming, cleaning, playing cards etc., all in the nude.
These images are irresistibly joyful, and really capture a sense of universalism and acceptance of body image. Did you come to see yourself and your own body image differently after capturing the images?
The one message that really resonated was that there is so much more to life than shape, weight, and clothes size, I can certainly say I am more grateful for my body as a healthy piece of machinery, my body is the one thing that allows me to have all of these amazing experiences.
I took a step back from myself and thought, it isn't really about me or my body, it is about what I can do when I put my mind to something, and its about creating this body of work. That said, I'm still allowed to feel negative some days, no one wakes up and feels good all of the time. I think this project has just kind of allowed me to cut myself some slack. It just made me reevaluate and not punish myself like I used to. I'm more accepting that our bodies inevitably do change, especially as women, and that can be quite beautiful. I think it all comes down to acceptance and accepting you are not built the same way as the person next to you, but that's ok because there is no perfect—despite the media telling you otherwise.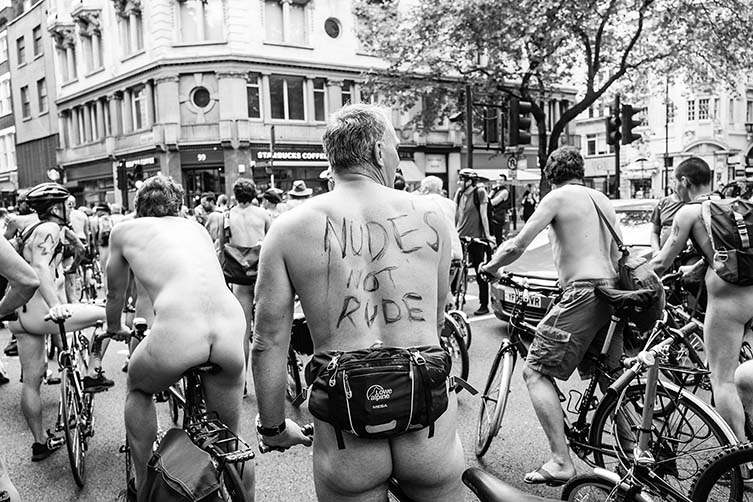 The Naked Britain project is quite a detour from your usual fashion and editorial work, yet it's impossible to ignore the dichotomy between the two. Was there an overwhelming sense of freedom when shooting the naturists compared to fashion editorial?
When I shoot for fashion I work with a creative team, which I completely love, it's buzzy and really exciting. This was a documentary however, so quite fulfilling to see the extent of what I created single-handedly.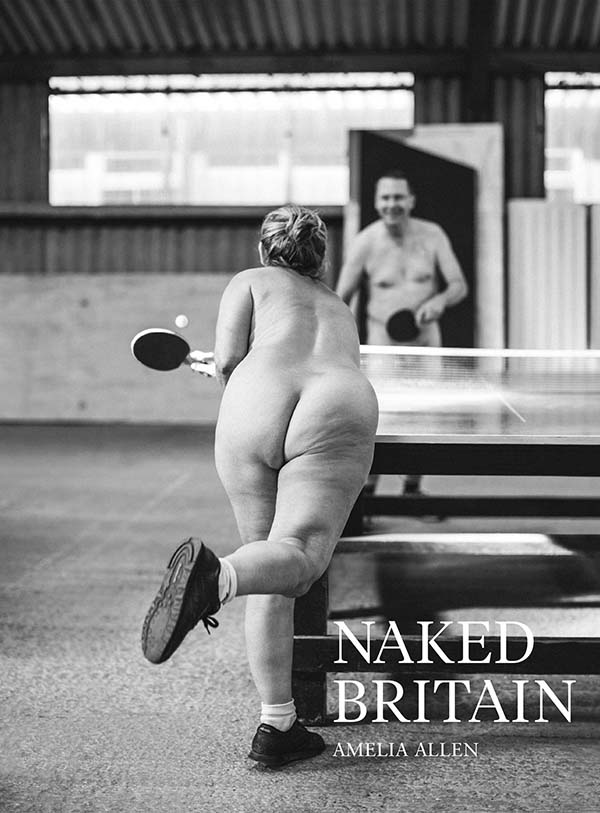 I love how the images in Naked Britain touch on so many themes, fashion can be slightly one dimensional and contrived in this regard. The models are trained, they know how to make something look alluring—my subjects for the book were just normal people. With fashion there is often no longstanding dialogue, images are used season to season and are ever evolving. For this reason I wanted these images to be enduring and forever relatable, photographing in black and white really aids this.
I love how fashion can be a form of self-expression, art and female empowerment but with these nude images it's a different and raw sense of expression; it is personality and soul laid bare.
You've had amazing response from the UK press and even appeared live on BBC World News. How did you feel when you started reading the public's own response to the pictures? Capturing the nude is still a somewhat taboo subject, it can't have all been positive …
Every piece of press coverage I've had has been really positive actually; I think they liked it because the images are refreshing and fun, not controversial and offensive—you never really see ordinary people you might see at the bus stop in the paper, naked.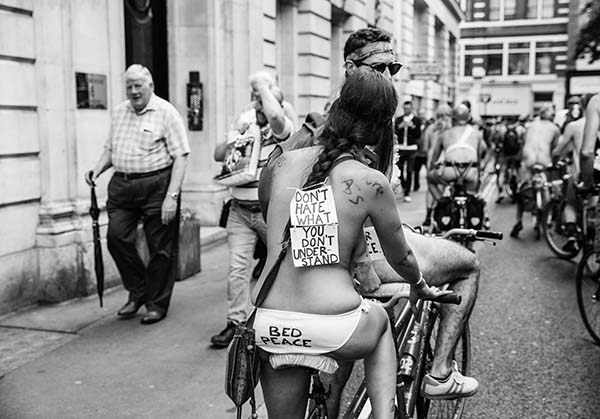 I mean they do tell you not to read the comments section, but I obviously did. Someone actually compared me to Harvey Weinstein, and called me a 'whore in left-wing clothing!' The negative feedback I received was from those who think nudity equals sex, pornography and perversion, and to that I'd say this is exactly why I began this project, to counter that absurd belief and celebrate the human body. I mean, I have a healthy amount of disdain for my work, I'm self-effacing, and I get on with it.
Do you have any upcoming projects exploring similar themes? What's your next move?
As with Naked Britain, my next project explores themes of equality, and societies attitudes towards people and different communities. I am currently shooting my next book which is about women in Britain in this centennial year since women won the vote.
Naked Britain by Amelia Allen is published by Kehrer Verlag.