Liverpool born and bred, Jane MacNeil is a photographer who understands archetypal Britishness. We last caught up with MacNeil taking pictures of people taking pictures; iPads in bad faux-leather sleeves aloft, watching life through a technology filter.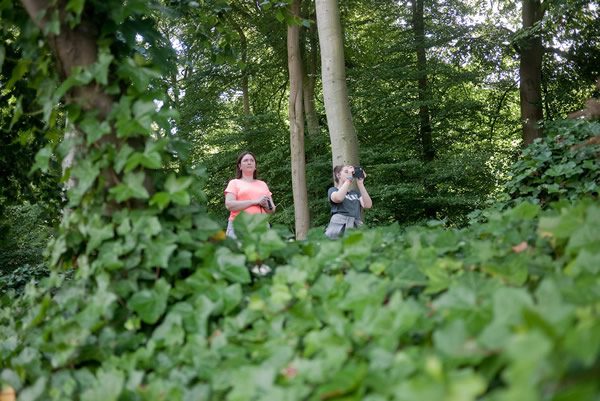 Filters and Britishness are at the core of Jane's latest offering — a melancholic study of punters waiting in line to bid a final ta-ra to a very British icon. Inspired by Paul Fusco's RFK Funeral Train series — the Magnum photographer capturing Americans paying respects to Robert F. Kennedy — MacNeil turns iconic images on their head; delivering a series of images with an exclusive meaning only for folk to whom the names Paul O'Grady and Dale Winton mean something. Those born outside of Britain's fair isles could never grasp the resonance.
The filter? A telly set … Priscilla Maria Veronica White OBE was a veteran of our screens, the plucky Scouser with a big gob, even bigger teeth and a lorra, lorra laughs. Granted, some of these folk may have known our Cilla — MacNeil captured these images in Woolton, Liverpool, as Cilla Black's funeral cortege made its way to her final resting place — but the likeliness is these men, women and children will only have known the Cilla Black comprised of pixels, beamed to their living rooms on Saturday nights.
Anoraks in summer; plastic chairs; plaid picnic blankets; packed-lunches; a local news anchor. The people of Liverpool lining the streets for one of their own. Old codgers and eerie loners, bored kids dragged along for the ride. Fallen leaves; kempt gardens; red pillar boxes. Jane MacNeil's photography is as British as Blind Date. Rest in peace Cilla.