An Italian exclamation of hunger by children, 'Pappa' is a welcoming restaurant in Bari—serving up traditional, tasty and hassle-free food; designed to be shared and guaranteed to satisfy.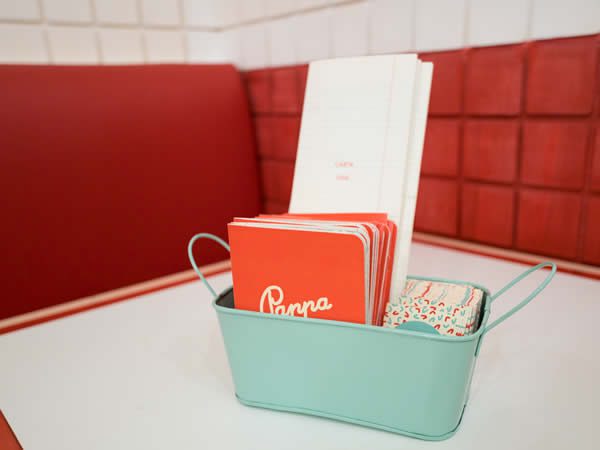 Located amongst the city's winding alleyways, the tapas bar and restaurant serves a fusion of flavours, the Bari restaurant's pastas, soups, and stews the perfect accompaniment to a simple fish or meat dish, or antipasto. SMALL (Soft Metropolitan Architecture & Landscape Lab) and Diorama collaborated on the Pappa aesthetic; creating a space where—in keeping with the name—diners can be children again.
Retaining many authentic features from the 19th-Century building—such as the 'chianche' stone and tufa vaults—and combining them with a vibrant colour palette and mid-century design touches, like seats inspired by Jean Prouvé's iconic Fauteuil Direction armchair, the unaffected fun continues with custom-made coffee tables reminiscent of place mats, and lamps that take on the shape of megaphones; the designers filling the vaulted space with a joviality that belies the seriousness of its stone-walled grandeur.
Visual ad studio FF3300 worked alongside SMALL and Diorama (the same team behind Molfetta's BIT — Bloom in Town restaurant) to bring the restaurant's graphic identity to life, using intricate details, colours, and textures that not only blend perfectly with Pappa's interiors, but accentuate the immersive and nostalgic atmosphere of this cute little joint.