We Londoners love dim sum. We want the little handmade doughy parcels filled with crunchy prawns, steamed pork, or salty mushrooms. Not just for lunch, but also for dinner. Thankfully restaurants across the capital are wising up to our addiction for the steamed delights.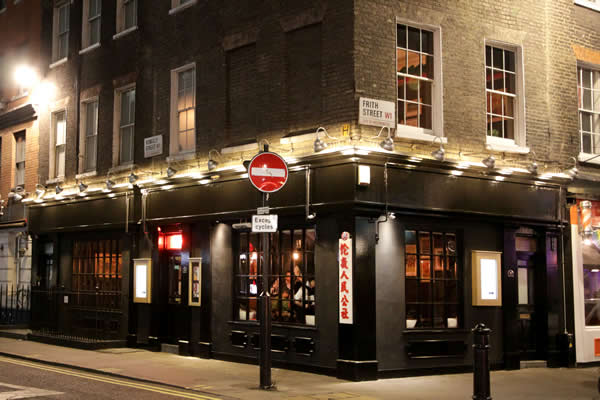 One of the first in London to offer all-day Cantonese dim sum with Sichuan and Hunan influences is the recently opened Baozilnn. Brought to us by the owners of 'heat palace' Bar Shu, you'll find it on the fringes of Chinatown in Soho. The restaurant emerges as a petite townhouse barely equipped to accommodate the demand. Appearances can be deceiving however, as the cavernous Baozilnn resides over multiple floors through various corridors, up and down some stairs.
On the ground floor, just a few very neat tables stand, towards the back there are only four tables near the bar, and upstairs there's a private room. Downstairs in the basement, another room plus a private booth all add to the mystique. I rather liked the little twists and turns, which seemed authentic and unlike most modern restaurant designs.
Baozilnn, or the 'people's canteen', is homely and neat with a vintage vibe. Softly coloured 1950s style posters adorn the walls depicting Chairman Mao and the early unification of China. The illustrated propaganda posters depict smiling Chinese folk in humble attire heading out and seizing the day. What may look like a shrine to Mao is actually homage to that period in China's history. To some this could stir questions, but Baozilnn's story is more about the style of cooking of that period rather than a bow to the infamous dictator. This is a story more about sharing, getting together, and being creative with what what little is available. Imagine grandma gathering, foraging, preserving, or fermenting to create a menu fantastic and memorable.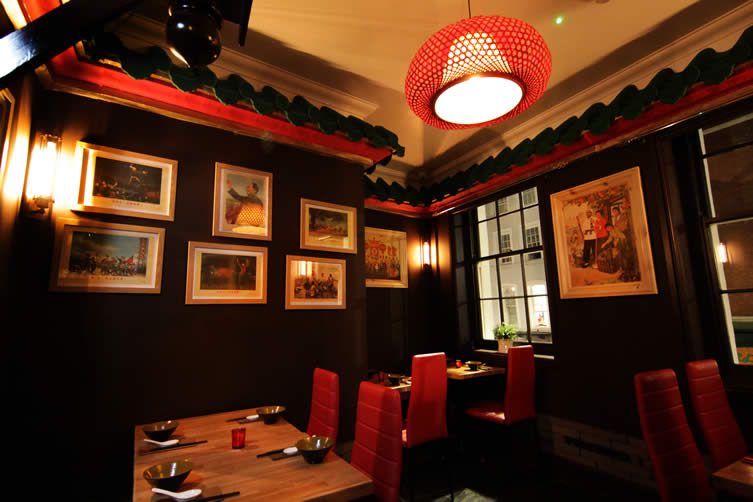 Service is friendly and attentive at Baozilnn, and the experience feels genuinely welcoming. We discover that the menu is taken from various northern Chinese heirloom recipes. The collection of authentic dishes is laden with intrinsic flavours of chilli, salty and sweet; typical of Sichuan and Hunan regions. Naturally, we sample many—and we mean many—refined slow-food dishes that are utterly delightful.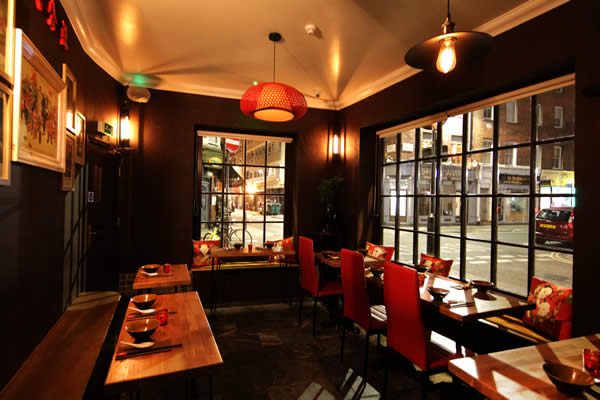 The crispy, meaty oyster mushrooms, laden with a salty-hot coating were excellent—as were the prawn Jiaozi (dumplings) coated in delicate almost see-through green dough with whole crunchy prawns inside. The soy-based slow-cooked XO sauce that they swam in was a revelation in itself; boldly fiery, sweet and fragrant with herbs and cinnamon. We loved the little pickled Cloud Ear fungus with chillies and vinegar too. The impeccably presented prawn brioche buns were unlike any prawn toast we've ever seen, more akin to little sweet mini burgers with generous prawn inside.
The steamed dim sum was superb, and we loved the pretty ruby prawn dumplings in beetroot pastry and the turmeric-yellow watercress dumplings. The chilli-steamed squid was a pleasant surprise, as the little rings of squid were entirely fresh and melted in the bath of sweet chilli broth. Dan Dan noodles also impressed, the homemade noodles not too thin nor too fat, and packed with complex flavour. The lobster, considering it's stature on any menu, was humble but by no means less tasty, and came steamed in buttery black pepper sauce. Decadently sweet and sticky, you have to get your fat greedy little hands dirty.
With so much flavour and attention to detail, we really couldn't quite get enough of Baozilnn. It's the kind of place where you can dig in deep and spend the entire evening to celebrate with those you love. Time appears a running theme; it is taken to prepare ingredients, is spent reflecting on the past and is taken eating. Our advice? Go now, (And take us with you.)