Celebrating vegetable-forward cuisine, Vicia presents a menu bursting with ingredients that have been cultivated with care; its team working with fishermen, farmers, and artisans to dish up the very best seasonal produce to their guests.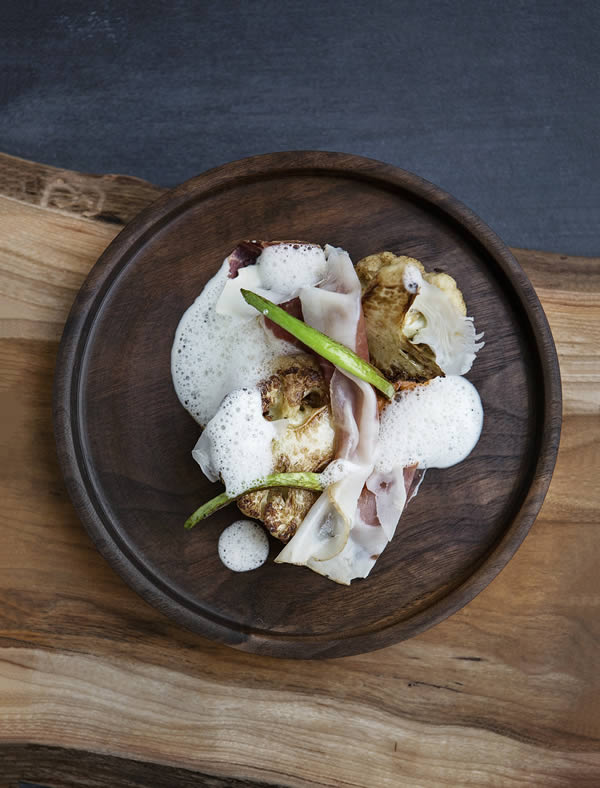 Located in the Cortex Innovation District at 4260 Forest Park Avenue, St. Louis, Michael and Tara Gallina create an element of surprise at the restaurant, the experience nodding to what goes on above and below soil as well as the sea. "We really have respect for the land, and care how our food is grown and raised, as well as how it's cooked," admits Michael Gallina. With veggies clearly the star of the show here at Vicia, patrons can expect to dine on dishes like potato pizza with Maine peekytoe crab; grilled beef fat beets; and prosciutto-wrapped sunchokes.
"We want people to return often," Michael continues, "and feel free to dine in different ways each time. We hope to be a destination where you can indulge in a special dining experience one night, and share a quick meal on another"; something the Vicia crew are achieving by working with ingredients that are loved and cared for, setting the tone for an outstanding meal whether that's quick service lunch or the full dining experience. Recently named America's second best new restaurant by USA Today 10 Best Readers' Choice Awards, and claiming similar accolades from both Eater and Bon Appétit, it's not just St. Louis's lucky locals that are beating a path to their door.
Housed in a 2,500-square-foot space, made up mostly of glass, Nordic influences are highlighted in the use of natural elements such as wood, stone, and metal throughout. Outside seating offers a view of the wood-fired grill, whilst indoors guests can spy the glass-enclosed kitchen. Designed by Sasha Malinich of R/5 and Casco Architects, signature touches include custom-made white oak tables, hand-crafted chairs made from ebonized ash, and bespoke works from local artists.
"From the moment we first visited the Cortex community we knew something really big was happening here," says Tara. "Its dedication to innovation and creativity mimics the way we view food and dining, and the growth planned for the area captured our imagination. We are excited to call Cortex home and create something truly unique in St. Louis."
Why not make the experience an extra special one? In order to truly enjoy the delicious meals at Vicia Restaurant, you can use a St.Louis limo service for transportation and forget about the designated driver, simply enjoy your night out.