Taking its inspiration from a Virginia Woolf quote that states "a woman must have money and a room of her own if she is to write fiction," The Allbright is a members' club for working women, the first of its kind in the UK; opening its doors today to coincide with International Women's Day.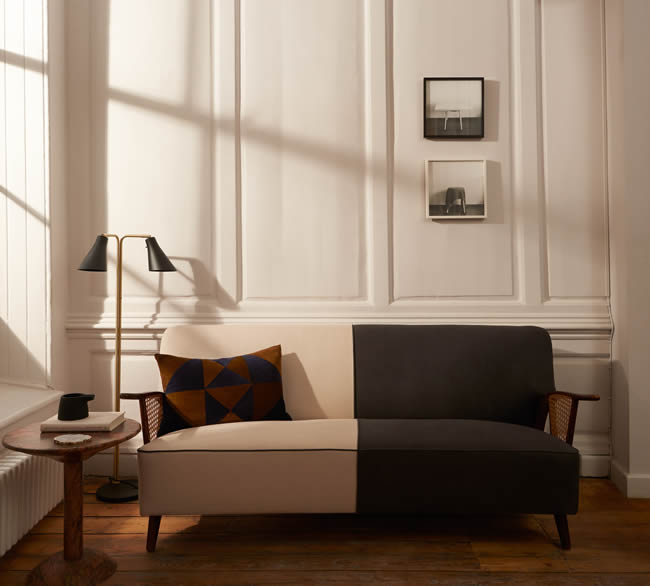 Located in Bloomsbury—the place Woolf called home—the female-only member's club is set within a five-storey Georgian Townhouse and offers entrepreneurs, creatives, and consultants across all industries (from the age of 21) a stylish, refined venue from which to work their magic, invite guests, and host meetings. A calendar of curated social events, talks, debates, meet-ups, and exhibitions will allow members to socialise and network on site; and treatment rooms are on hand to encourage relaxation and meditation.
Understanding that women need space to thrive, East London-based architecture and design studio, No.12—headed up by Katie Earl and Emma Rayner, the sort of kickass female creaitves The Allbright has been founded to inspire—have created an oasis of empowerment, a place where members can procure economic independence in an environment geared toward collaboration. Set over 4,000 square feet, the duo's design pits contemporary style against the classic aesthetic Woolf will have been familiar with; bold, elegantly masculine, and respectful of the club's Rathbone Place address.
Expect rooms filled with art (curated by Beth Greenacre from Rokeby Gallery), fresh flowers, and eye-catching design pieces—fresh spaces that offer contrasting tonic to the dark and intimate cocktail bar; the work-to-networking transition seamless. Allbright membership is priced at £750, plus a joining fee of £300, whilst a discount for under 27s currently applies. Women looking to create and collaborate—entertain and socialise—with likeminded types in a vibrant and eclectic setting, London has no better option. All the ladies who truly feel me, throw your hands up at me!