Back for its second year, multi-disciplinary festival, Art Social, hosted by The House of St. Barnabas, is currently spreading a smattering of cultural joy between Soho Square and its 1 Greek Street townhouse with a diverse programme of talks; performance art; film screenings; workshops and live music.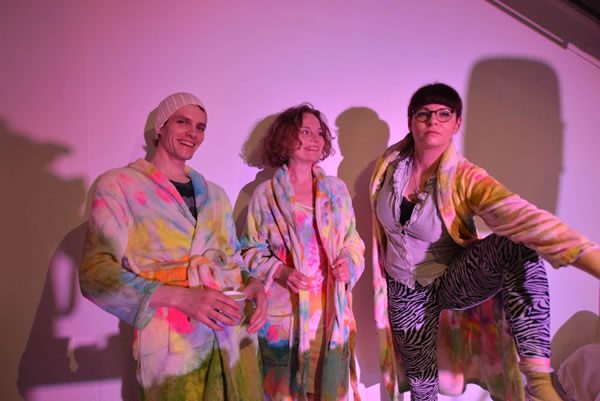 The event inspired by Abraham Maslow's Hierarchy of Needs — "a theory of human motivation" which Maslow subsequently extended to include his observations of humans' innate curiosity — includes Hester Reeve's four metre-tall Soho Square teapot installation (and tea-set), exploring our needs in relation to the ritual of tea-drinking, and Merike Etsna inviting visitors to both wear and eat her art — in Jacketspaintings / Paintingsjackets and Eat My Painting Please. Other participating artists — Jeremy Deller; Laure Prouvost; Adam Craik and more — are also responding to an element of the pyramid.
The Chapel of St Barnabas is showing a programme of video and performances curated by Paula Lopez Zambrano, whilst artist Keef Winter has created Needs Must, an illuminated geometric sculpture housed on a roof within the The House of St. Barnabas courtyard garden.
The public art and weekday events are free (yet ticketed), with the added bonus of being able to have a snoop around the exclusive private members club and secret garden — where Massive Attack's Daddy G will be on the ones and twos at a silent disco. Day tickets cost £10, weekend £15.