Road space is an increasingly scarce resource, congestion making the daily drive a living hell; especially in urban areas where more and more of us have turned to cycling to make the journey a more seamless, sustainable—but sadly not so safe—experience.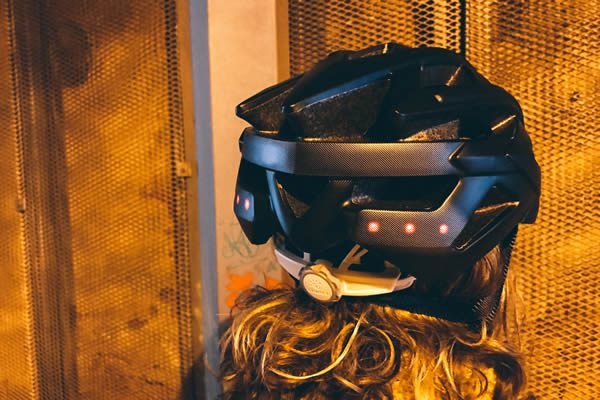 With jam-packed roads, commuting can be quite a testing task—even our most experienced of cyclist friends feeling the wrath of indignant cabbies and enraged commuters on the regular. Whether cycling is a daily part of your life or a mere recreational diversion, safety is paramount; but looking after your cranium needn't be just a dull necessity.
Step forward LIVALL: an innovative and spirited brand helping cyclists heighten their experience, whilst holding safety as a critical concern. As the world's first 'smart helmet brand', LIVALL's award-winning products include the BH51M helmet—recently announced a winner of the prestigious Product of the Year Urban category at ISPO Munich 2018—as well as helmets dedicated to mountain biking and skiing, and several useful accessories. Market leaders in the smart riding accessories area, they're seeking to build an online family and community through applications. Combining originative technology with style, LIVALL are proving how safety need not come at the expense of good design.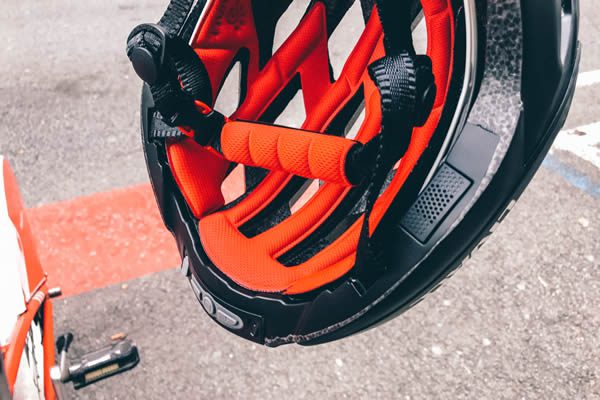 The brand's latest offering, the second-generation BH60SE Smart Helmet, is the perfect bit of kit for cyclists looking for a clever way to listen to music and place calls without using their hands on their commute. Using high quality components, safety and practicality collide with some seriously effective results.
Riders can operate bright LED tail lights and indicators via the handlebar remote control; listen to music and place and receive phone calls through two built-in Bluetooth stereo speakers and a microphone; and the smartphone LIVALL Riding app enables connectivity with other riders via a hands-free 'walkie-talkie' functionality (simply add the contact to the predetermined group before setting off), as well as recording rides and boasting an easy to navigate interface. Sadly accidents can and do occur, yet the system allows you to rest somewhat assured—an SOS alert will be activated in case of emergency, being sent to your chosen contact along with a GPS location. (Connection to the app through via internet is required.)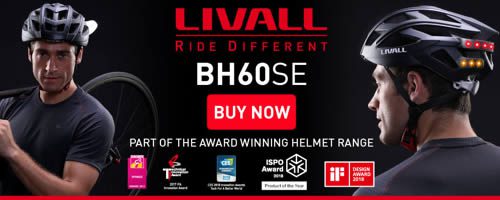 Light to the touch with an aerodynamic shape, the LIVALL BH60SE—available in Ivory White or Polar Night black—looks good and fits well; the precise tension adjusting system fitting a head circumference of 55—61 cm. Some 24 air vents make for great cooling aids whilst reducing wind resistance, and American EPS foam, high quality polycarbonate, and unibody moulding ensure you'll feel confident in the safety stakes. Even night riding is a pleasure, thanks to the smart helmet's sparkling LED warning lights making your presence on the road well and truly recognisable.
Giveaway
In the name of making life safer and infinitely more enjoyable, We Heart is gifting one BH60SE Smart Helmet to a serendipitous reader. To enable full functionality the helmet includes a Bling Remote Controller; simply control the helmet from your handlebar, connecting to USB to make sure you're fully charged before setting off.
Leave a comment at the footer of this page before 5pm GMT on Friday 9 March; we'll pick one entrant at random, and you will be notified via Facebook Messenger—so please check your message requests.